Kitty Cohen spent her
Mother's Day
on the mound. On Sunday, the 101-year-old grandma became the oldest Canadian to
throw out the first pitch
at a professional game, reports
USA Today
.
Cohen arrived at a Toronto Blue Jays game with a crew of 25 fans, including children, grandchildren and friends, to cheer her on. After practicing the throw for a month, the retired legal secretary wound up and delivered a perfect toss to Blue Jays catcher Josh Thole. Cohen had planned to run the bases as well, but settled for a kiss from the catcher. She also led a rousing sing-along of "Take Me out to the Ball Game."
With throwing the first pitch off her bucket list, Cohen will return to her busy life of raising money for charity, playing Scrabble, going for long walks, reading and attending dance lessons.
Cohen told
The Toronto Star
her secret to a long, healthy life "is to keep moving." She's certainly a woman of her word.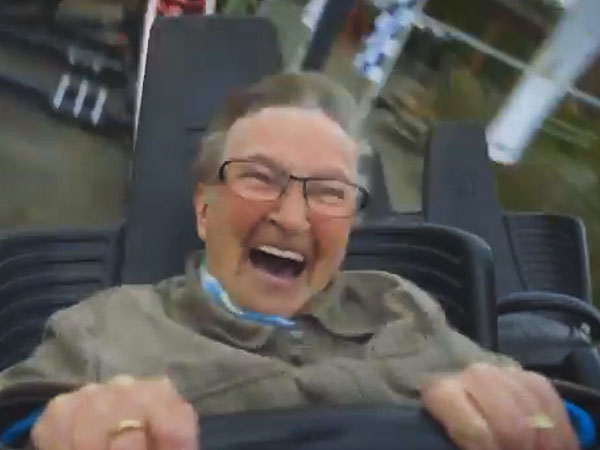 Like us on Facebook for more stories like this!