Nearly five years after his death, Michael Jackson continues to thrill his fans. The King of Pop recently released the posthumous album
Xscape
, with the hit single "
Love Never Felt So Good,
" and performed as a
hologram at the Billboard Music Awards
. And now, it's the anniversary of one of Jackson's biggest surprises.
On May 26, 2014, 20 years before
Kimye's extravagant wedding
, Jackson and Lisa Marie Presley were married in the Dominican Republic. These Neverland-meets-Graceland nuptials were surrounded by controversy from the start.
Three months after separating from her first husband
, Danny Keough, Presley rode in a white minivan with Jackson to the small town of La Vega for a 15-minute ceremony at the home of Judge Hugo Francisco Alvarez Perez. The couple each brought a witness to the quickie marriage, but initially kept the relationship a secret from the rest of their friends, family and the general public.
Once news broke, the validity of the pair's union was relentlessly questioned. Not even the pair's reps or Presley's mother believed the King of Rock's daughter was betrothed to pop music royalty at first.
To silence skeptics, Jackson went from private to extremely public about the romance, sharing a passionate smooch with Presley at the 1994 MTV Video Music Awards. This "Kiss of the Century" was quickly followed by the infamously half-naked "You Are Not Alone" video in 1995.
Alas, even with all the PDA proof of their love, the couple split in 1996; Presley filed for divorce, citing the classic "irreconcilable differences."
Two decades later, the union is just a blip in tabloid history. (Will we say the same about Kimye in 20 years?)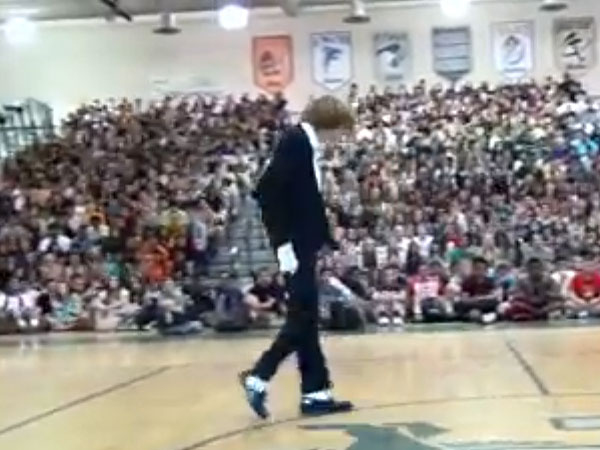 Like us on Facebook for more stories like this!