The boys of
5 Seconds of Summer
may be BFFLs these days, but it wasn't always that way.
"I started teaching them music in Year 7, and they excelled but were very shy," Adam Day, who taught Luke Hemmings, Calum Hood and Michael Clifford at Norwest Christian College in Riverstone, Australia, told the
Sydney Morning Herald
in April.
Still, Day saw something in the three teens and recommended they test their skills outside of the school talent shows where the boys got their start.
"I wrote on their reports to seek performance opportunities to develop their confidence," he adds.
But the boys didn't immediately listen because Hemmings and Clifford – dare we say it? – were frenemies back in their school days.
"We actually hated each other for a solid year of my life," Hemmings has
confessed
.
Eventually the two got over their feud (thanks to a shared love of Green Day) and now they even enjoy watching the occasional rom-com together. 
"Just watched a chick flick with Luke," Michael has Tweeted. "Now we need to do something manly like push-ups or eat steak."
No, guys. You look just perfect to us.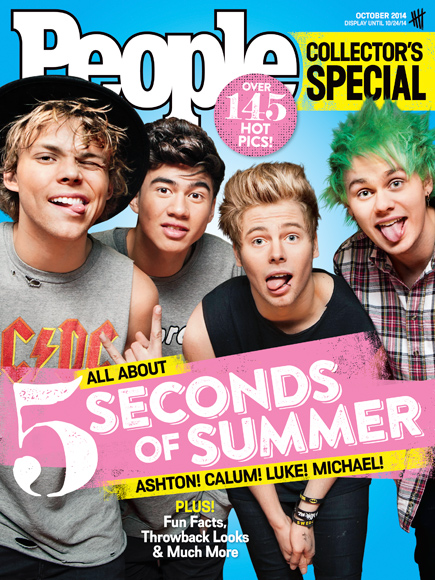 For much more about the boys – and 145 fun photos! – check out PEOPLE's special 5SOS issue, on newsstands now
.