Out of a Facebook user's hundreds of friends, often only a handful are true buddies regularly
seen face-to-face
. Mikel McLaughlin is on a road trip to change this.
On April 2, the 35-year-old set out in a red Volkswagen Beetle on a journey to meet each of his 400-plus Facebook friends – some for the first time ever – in person. McLaughlin is documenting the entire social-media-meets-real-world adventure on his website
We're Friends, Right?
.
"I recognized that I had many Facebook friends with which I had little-to-no actual relationship. I wanted to change that, or at least see if it was possible to do so," McLaughlin told PEOPLE.com about the motive behind his trip.
"I feel that having a closer relationship with a person helps me to be better. It's easy to belittle, berate and dismiss somebody with which you have no relationship (or perhaps a
Facebook relationship only
), but when you spend time at their dinner table, play games with their kids, and hear about their lives, it's a little bit more difficult to be unkind and uncaring toward them," he continued.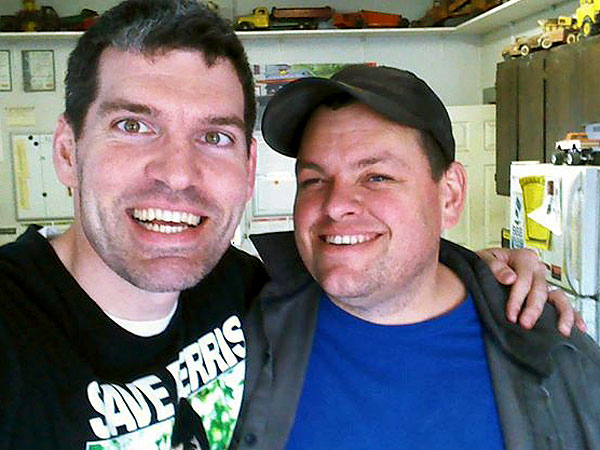 Courtesy Mikel McLaughlin
So far, he has made it through roughly a third of his Facebook list, with only 25 percent being folks he already considered real-life friends.
After each meetup, McLaughlin writes a short summary of the day spent with his "friend" outside the Web, keeping their names private. Ranging from awkward to adorable, many of these encounters consist of simply sharing a meal and a conversation. Others have included more unusual activities, such as going on a ride-along with a police officer, flying remote control planes and driving
Bret Michaels
' old SUV.
"Just about every time that I meet up with a Facebook friend, my interaction with them is my new most memorable visit, at least until I meet up with the next Facebook friend," McLaughlin shared.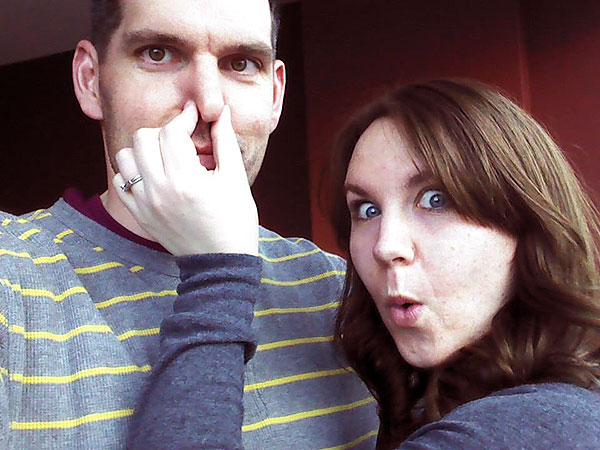 Courtesy Mikel McLaughlin
But if forced to choose his favorite Facebook visit so far, McLaughlin says his reunion with his wife Sage is the winner.
"After 30 days away from home, I finally rolled back into town just after midnight this morning. I was happy to find that Sage was there. So was the bed, shower, red IKEA chair, and all of the things that make up our home. It was great to be home, even a bit surreal. It seemed as if I was looking at everything for the first time."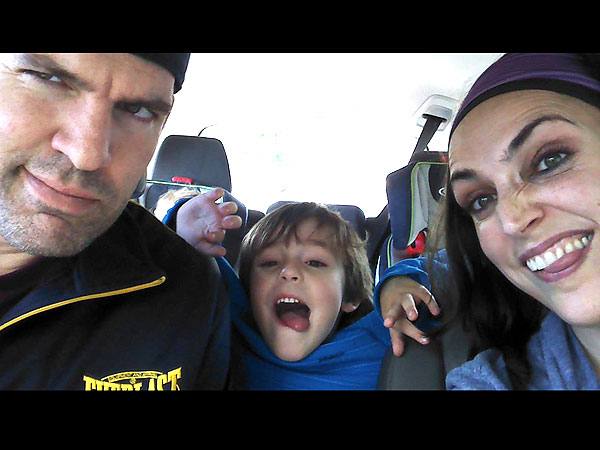 Courtesy Mikel McLaughlin
McLaughlin has no set timeline for his experiment, explaining that he is more focused on the quality of the visits, not the quantity. Back home in Minnesota for now, he plans to spend time getting together with local Facebook friends before hitting the road once more.
"I want to be happy, both presently and in the future. This trek has been one of the most rewarding things I've ever done. It has sometimes been a struggle and is oftentimes challenging, but the payoff has been huge," McLaughlin said. "I feel so grateful to have been able to spend this time with my Facebook friends, and I think that it has made me a better, happier person in the process."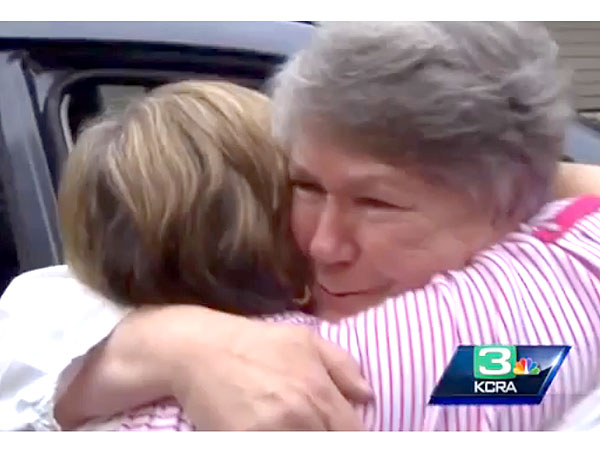 Like us on Facebook for more stories like this!