One thing's for sure: Amy Duggar is no stick in the mud.
Scandal may have rocked her family recently
, but the niece of
Michelle
and
Jim Bob Duggar
is shaking all that off and looking toward the future with
fiancé Dillon King
.
In preparation for their upcoming wedding, taking place in less than a month over Labor Day weekend, the former
19 Kids and Counting
star took a walk on the wild side, posing with King for a sexy, muddy photo shoot to celebrate their love. No side-hugs for her – she's clearly not waiting until her wedding to kiss her fiancé.
"One of our three engagement photo looks was a mud fight," Amy tells PEOPLE exclusively. "It was kind of, not scandalous, but a little less what you'd expect from a Duggar."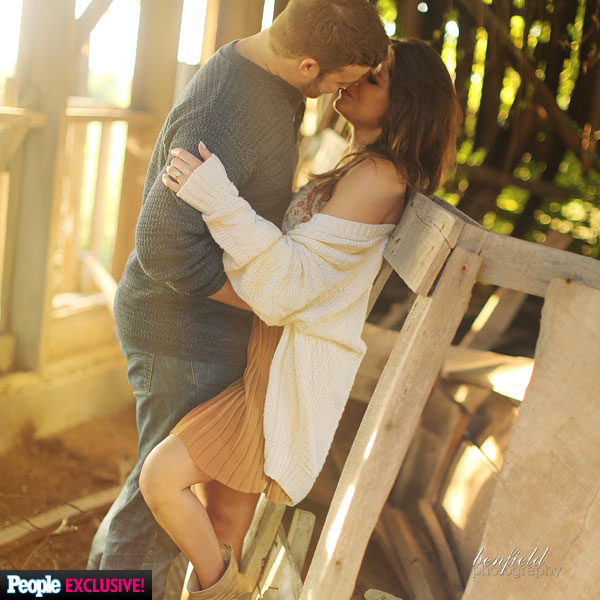 Dale Benfield / Benfield Photography
It was also sickeningly fun. "It was disgusting!" Amy says of posing in a marshy area of King's 300-acre farm, where he proposed. "We were in the middle of this murky water. I got sick for a minute, he got sick for a minute, but it was so worth it. It was so much fun."
Amy, who jokes about being known as the rebel Duggar compared to her very straitlaced cousins, says the wedding will be out of the box as well.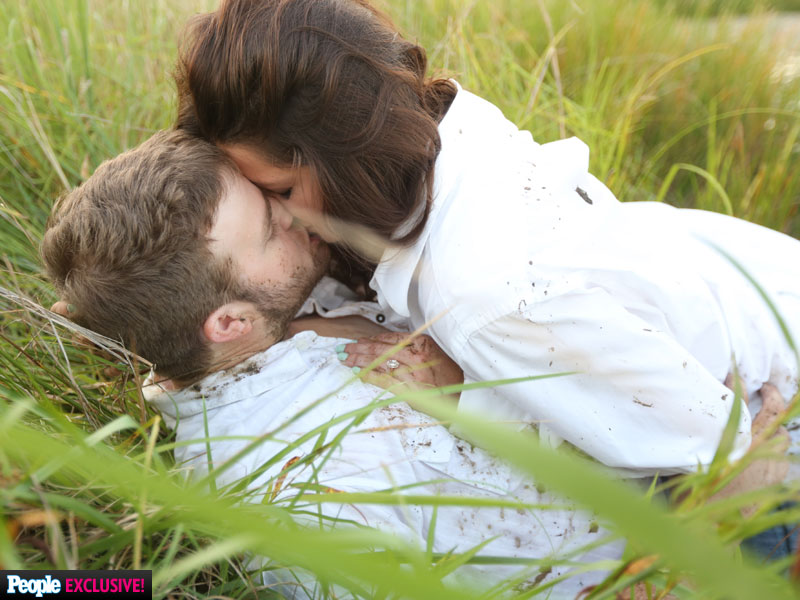 Dale Benfield / Benfield Photography
"It is not your traditional wedding by any means," she says. "There won't be a lot of flowers; it's going to be rose-gold and candlelight and not in a church."
Still, Amy says she's looking forward to the entire Duggar clan coming out for her big day: "All of the family will be there."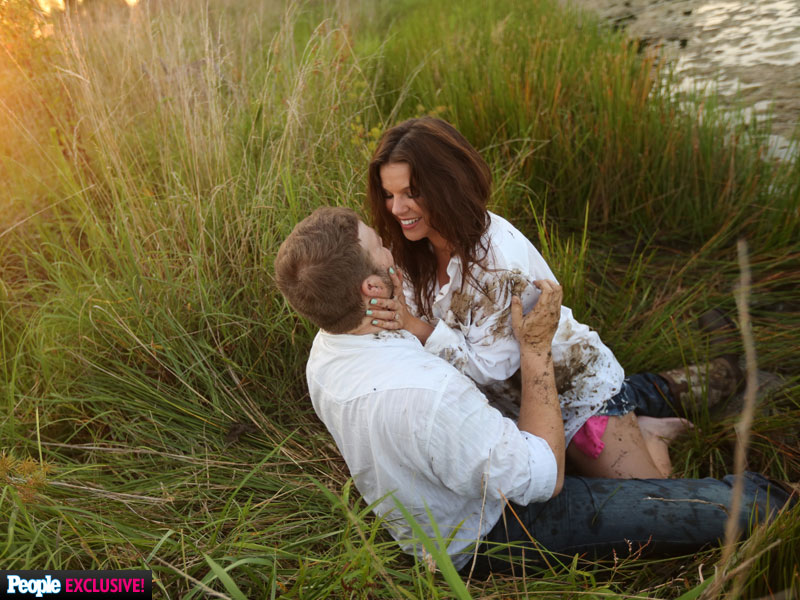 Dale Benfield / Benfield Photography
Since
cousin Jill
, husband Derick and their baby son Israel
moved to Central America
, Amy has FaceTimed with her twice and is hopeful she'll return for her nuptials.
Though she'll have her friends as bridesmaids, "all the younger girls are my flower girls," Amy says of cousins Mackynzie, Jordan, Josie, Jennifer and Johanna. "They're going to be ringing bells and saying, 'The bride is coming, the bride is coming!' "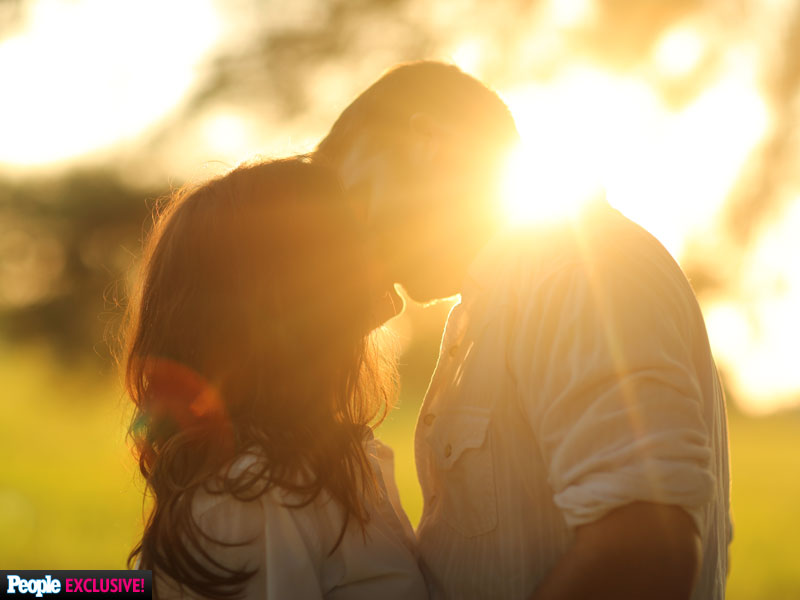 Dale Benfield / Benfield Photography
When it comes to her wedding dress, Amy says she surprised herself: "I thought I wanted a long-sleeve, backless dress, but it's sort of a ball gown look. I fell in love with it."
And lucky her, she got it on the house. "When I walked into the bridal shop, they recognized me and surprised me with the dress for free," says Amy of She Said Yes Bridal Boutique in Rogers, Arkansas. "They're the sweetest."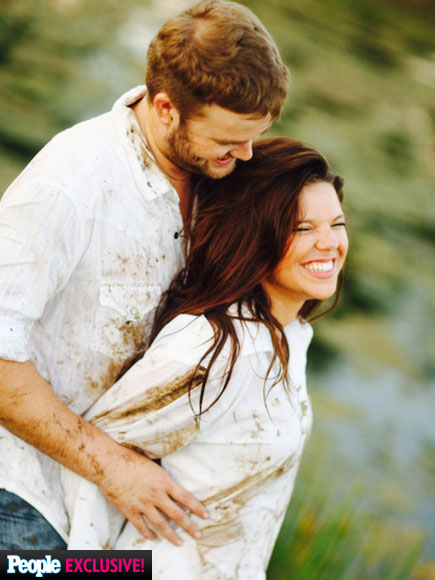 Dale Benfield / Benfield Photography
Despite recent backlash over claims that she solicited
wedding gifts
from fans by posting her contact information on social media, Amy says she and King definitely aren't in need of handouts. "I don't consider myself a celebrity by any means. I still shop at Goodwill!" she says with a laugh. "But it's like, no offense, we don't really need the help. We're blessed."
As for other rumors that she's heard floating around, "I am definitely not pregnant," Amy says. "I'm not that much of a rebel!"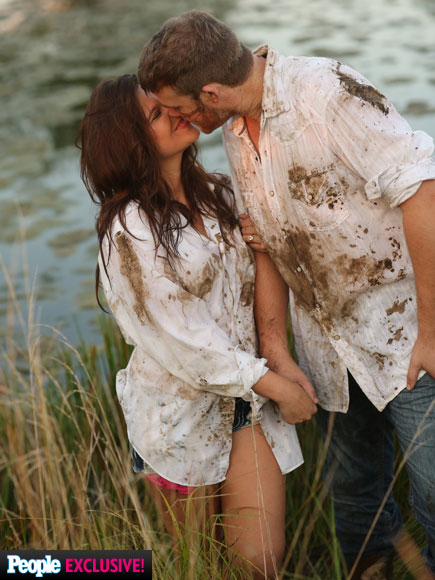 Dale Benfield / Benfield Photography
In fact, she's leaning on family for their traditional marriage advice. "I've got an upcoming double date with my uncle Jim Bob and Michelle," she says. "They've been
married for 31 years
, so we want a little bit of their advice."