A "rebel" Duggar tells all! Her reality-star relatives are famously straitlaced, but newlywed Amy (Duggar) King is happy to let her hair down – and chart her own course. Subscribe now for everything about growing up Duggar, only in PEOPLE!
Before
Amy (Duggar) King
met her own Prince, or rather
King Charming
in new husband Dillon, "There were a few frogs," she says with a laugh, opening up to PEOPLE in this week's cover story about her very un-Duggar love life.
Unlike her famously conservative cousins, who
believe in courting
– where get-togethers with potential mates are supervised and only side hugs are allowed – Amy admits to being a serial dater.
•
For much more on Amy (Duggar) King's famous family and happy newlywed life, pick up this week's issue of PEOPLE, on stands Friday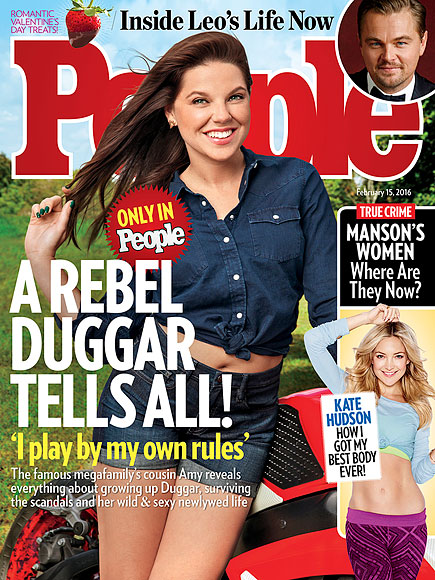 "I used to date bodybuilder types. But they just turned out to be one dud after another," she says. "I can at least count six guys I've dated. As soon as I discovered a major flaw like a temper or anything like that, I realized really quickly I didn't need that in my life."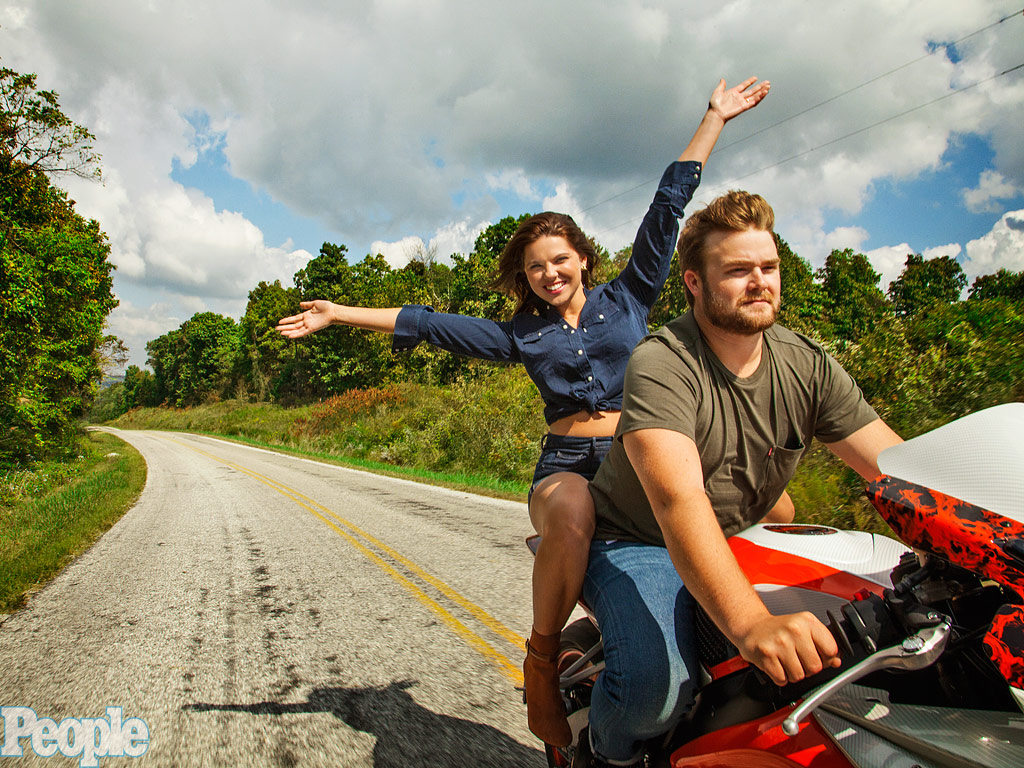 It's this romantic trial and error that she says lead her to happiness.
"It looked like I jumped from guy to guy, but I'm glad I dated that much before marriage because it showed me what kind of characteristics I wanted to find and the personalities that worked well with mine."
And she's not the least bit ashamed to say, she kissed those frogs, too. "I think kissing before marriage should happen," says Amy, who enjoyed a PDA-filled engagement photo shoot with Dillon. "What if you get married and then that connection isn't there?"



Still, she and Dillon say they decided to hold off on going further until marriage. "That was our decision," says Dillon. "We had fun, but we didn't stay over and we decided early on not to move in together." Says Amy, "There were boundaries. A thin line of boundaries."

It was a practice in restraint for the couple. Amy shares that neither she nor Dillon were virgins when they met, but she wouldn't change a thing. "I think that if I was a virgin on my wedding night and had never been kissed, I would end up rocking in the corner! That is so much emotion all at once."

When it came to her and Dillon's wild and sexy Cancun honeymoon, Amy simply says with a smile, "It was awesome!"