Supreme Court Justice
Antonin Scalia
has made his final trip to the high court.
A private ceremony for 79-year-old Scalia was held Friday in the Great Hall of the building where he spent decades as one of the Supreme Court's most loyal conservatives.
Scalia's son, Father Paul Scalia, delivered a prayer for his late father amid a slew of mourners as the casket lay in repose on the Lincoln Catafalque, which Congress loaned to the court for the ceremony.
The public was invited to file past the casket and pay respects Friday afternoon and evening. President Obama and First Lady Michelle Obama arrived at the Great Hall shortly before 4 p.m. The President shook hands with Chief Justice Roberts as he first entered the building, then the Obamas stood by Scalia's casket for a moment with their hands clasped and their heads bowed.
Scalia passed away last Saturday at age 79, Chief Justice John Roberts confirmed in a
statement
obtained by PEOPLE. He was reportedly found dead of apparent natural causes in Marfa, Texas.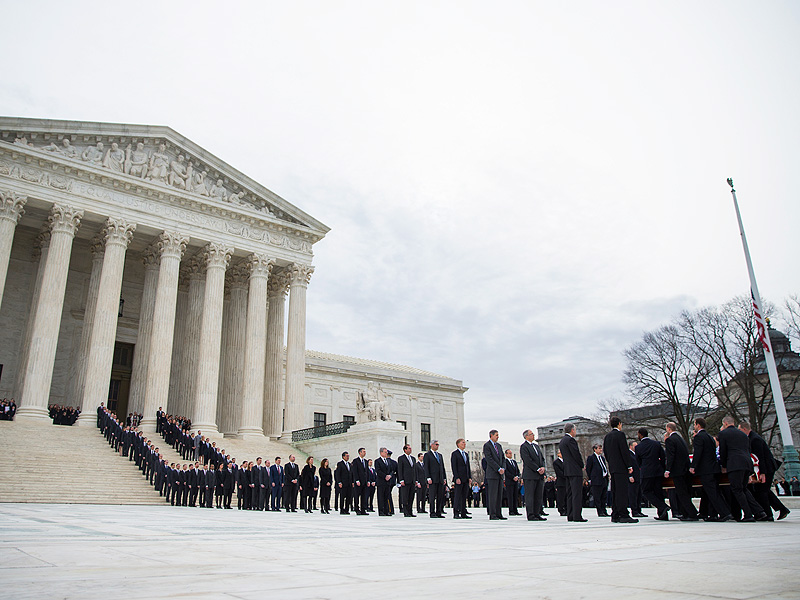 His casket was carried in to the building by members of the court's police force. The men were not in uniform.
All current Supreme Court justices as well as members of the extended Supreme Court family and
President Barack Obama
paid their respects as the casket rested in the Great Hall, where a 2007 portrait of the late justice by Nelson Shanks was displayed.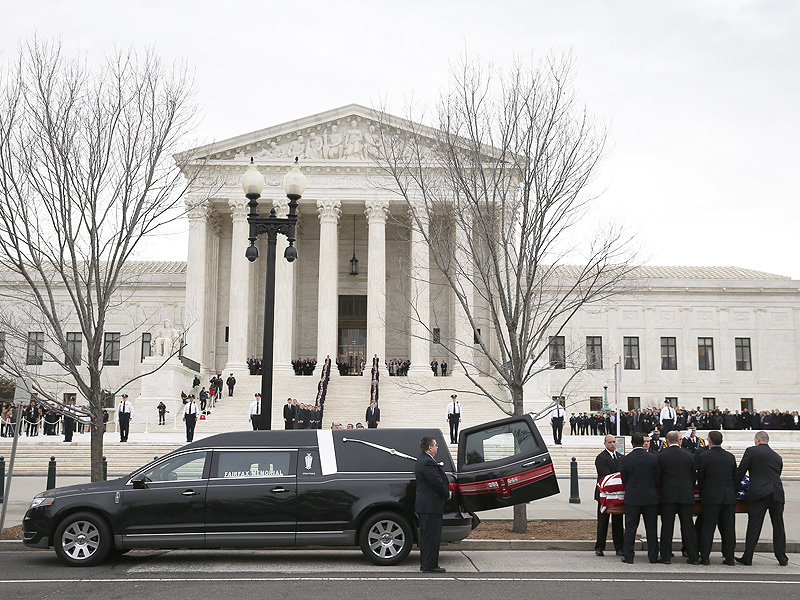 People lined up down the block, waiting for the public portion of the ceremony to pay respects to the justice, CNN reports. Many of Scalia's law clerks filed in behind his casket, and will take turns standing by Scalia's casket throughout the night until his funeral on Saturday.
Vice President Joe Biden is expected to attend Scalia's funeral on Saturday.
The funeral service will be held at the Basilica of the National Shrine of the Immaculate Conception. Father Paul Scalia is set to deliver mass at the service, according to CNN.