Apple is opposing a judge's order to help the FBI break into the iPhone of one of the San Bernardino shooters.
It all began when the FBI found an iPhone belonging to Syed Farook, who has been charged with
killing 14 people in a mass shooting
. On Tuesday, a judge in California ordered Apple to help the FBI hack into the device.
Apple says that they have provided the FBI with all the data they have in their possession – but investigators want more.
In an
open letter
, Apple CEO Tim Cook says that the government "wants us to make a new version of the iPhone operating system, circumventing several important security features, and install it on an iPhone recovered during the investigation. In the wrong hands, this software – which does not exist today – would have the potential to unlock any iPhone in someone's physical possession."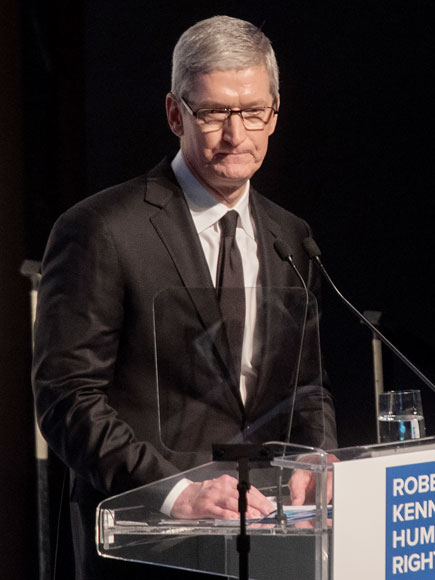 The company's refusal to comply with the order has been both applauded and criticized on social media.
"The @FBI is creating a world where citizens rely on #Apple to defend their rights, rather than the other way around," tweeted Edward Snowden.
•
Want to keep up with the latest crime coverage? Click here to get breaking crime news, ongoing trial coverage and details of intriguing unsolved cases in the True Crime Newsletter.
A small rally supporting the company was formed outside an Apple Store in San Francisco by a group called "Fight for the Future." The group plans to organize more rallies around the country.
But not everyone is a fan of Apple's decision. Republican presidential candidate Donald Trump told
Fox & Friends
that an exception should be made. "Apple, this is a case that certainly we should be able to get into the phone. And we should find out what happened, why it happened, and maybe there's other people involved and we have to do that."
For now, Apple is standing its ground. "We believe the FBI's intentions are good," writes Cook. "But ultimately, we fear this demand would undermine the very freedoms and liberty our government is meant to protect."