The decision to open up about
her recent breast reduction surgery
may have been terrifying, but
Ariel Winter
, 17, has been overwhelmed and "humbled" by the support she's received from everyone in her life – including people she's never met.
"To my fans, you guys have all been so supportive and I couldn't thank y'all more. You are all amazing human beings and I'm honored to have you," the
Modern Family
actress
captioned an Instagram
post of a shot from
her Glamour.com interview
, where she revealed she went from a size 32F to 34D in June. "HUGE thanks go to the people who support me, love me, and take care of me in every way possible."
In the gushing post, Winter overflows with gratitude for her sister, Shenelle Gray, her sister's husband,
her father
, her nieces, her best friends and the "love of her life,"
boyfriend Laurent Claude Gaudette
. (Of course, her "furry babies," pets Casper and Rocco, get a shout out as well.)
In her interview with
Glamour
, Winter opened up about how the media's attention on her busty figure not only irked her, but resulted in relentless online bullying.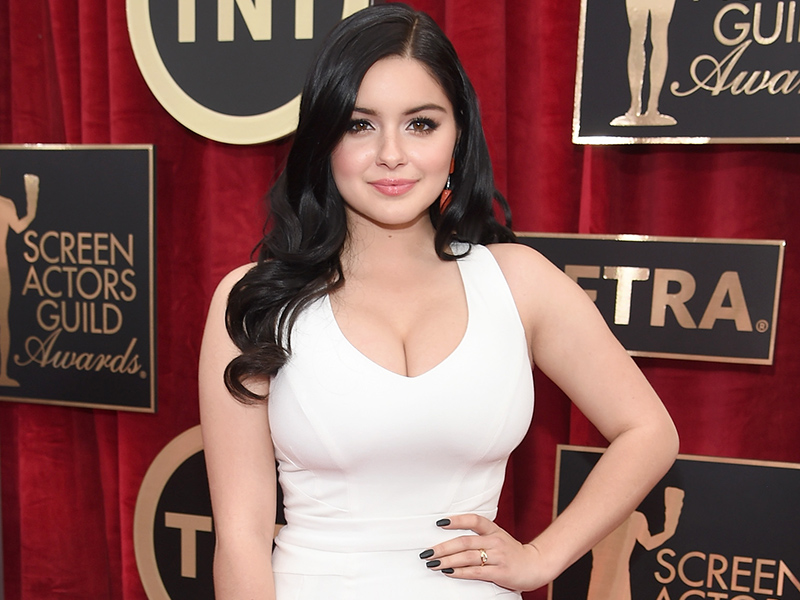 Dimitrios Kambouris / WireImage
"We live in a day and age where everything you do is ridiculed. The Internet bullies are awful. I could post a photo where I feel good, and 500 people will comment about how fat I am and that I am disgusting,"
she revealed
.
RELATED VIDEO: Sofia Vergara and Julie Bowen Go Retro Glam
Winter ends her post with an important message she hopes fans take away from her story:
"Lastly, never be afraid to speak your mind. Always make decisions because YOU want to, and always do what makes YOU happy."