The live-in boyfriend of a Louisiana mom whose missing 16-year-old daughter was
found dead
in a drainage ditch April 24 has been arrested in the teen's murder, PEOPLE confirms.
Without revealing a motive, St. Charles Parish Sheriff Greg Champagne told a
news conference
today that Daniel Beckley, 40, of Kenner, Louisiana, was "the last adult to have the full care, custody and control" of
Jorion White
, who vanished from home three days earlier after preparing for bed while her mom went to work a night shift.
Beckley, who was the 10-year live-in boyfriend of White's mother, Michelle White, 38, now faces charges of second-degree murder and obstruction of justice.
"I did not kill her," Beckley said in an interview with
The New Orleans Advocate
published April 28, four days after the body was found. "I did not dump her out there. She was my child."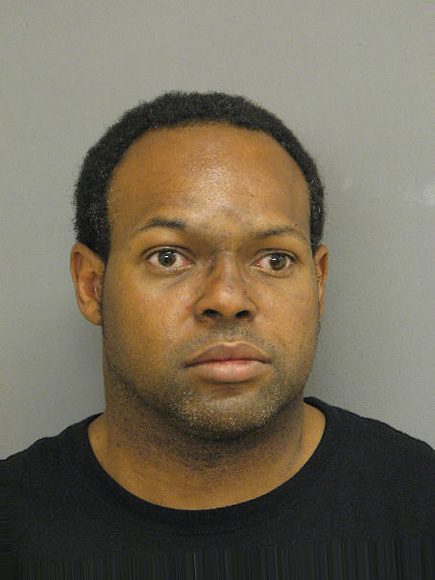 St. Charles Parish Sheriff's Office
The sheriff said that as the last person known to be seen with Jorion, Beckley was a logical suspect. The victim's family members "were very suspicious of him, yes, from the very beginning," he added.
•
Want to keep up with the latest crime coverage? Click here to get breaking crime news, ongoing trial coverage and details of intriguing unsolved cases in the True Crime Newsletter.
"We have kept them updated as much as we could," he said of Jorion's mother and other relatives, "so they were well-aware of Mr. Beckley being a person of interest and a suspect, so they were relieved, (with) some sense of closure" by the arrest.
Jorion's decomposed body was spotted by passersby in a swampy, remote area about a half-mile from the nearest residences, said the sheriff. She still wore the pink curlers in her hair that she had prepared to wear to bed.
Authorities said they believe she was killed either that night or early the next morning, with the coroner confirming the cause of death as homicide. The sheriff did not reveal a manner of death.
Asked how Jorion's mother in particular responded to the arrest, the sheriff said: "Her job typically was to take care of her daughter for dinner, help her with homework, things like that, and basically put her to bed while she went to her job at night. So she is a caring mother. Any suggestion to the contrary that she is not fully caring and totally dedicated to her daughter's safety is ill-advised, and it was erroneous."
"She is hurting badly right now," he said, "and we believe if there is anything she could have done or known ahead of time to prevent her daughter from meeting this horrific early end to her young life, she would have done so."
He added: "It really gets to you whe you see a 16-year-old, a teenager, meet an end like this."