A video of a Seattle, Washington, baby smiling and giggling after receiving glasses for the first time has captured the Internet's heart.
In the 30-second heartwarming
YouTube video
that has been viewed over 19,000 times, 4-month-old Leopold Wilbur Reppond is gifted with special rubber baby-safe specs – clearly seeing his parents for the first time ever.
And his reaction couldn't be any cuter.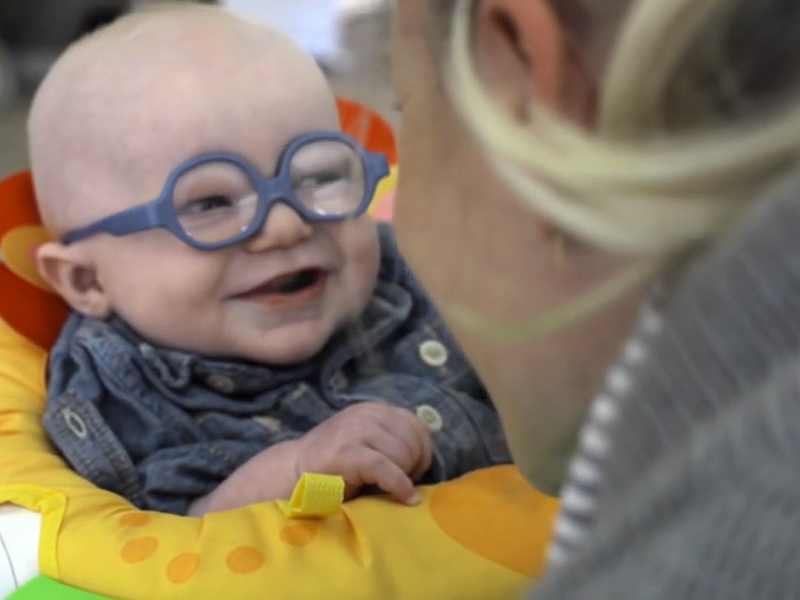 The baby boy suffers from a disorder called oculocutaneous albinism, which affects the coloring of his skin, hair and eyes – and often causes extremely impaired vision.
•
Need a little inspiration? Click here to subscribe to the Daily Smile Newsletter for uplifting, feel-good stories that brighten up your inbox.
"But today he received glasses….and can now see the world clearly for the very first time," reads the video's caption.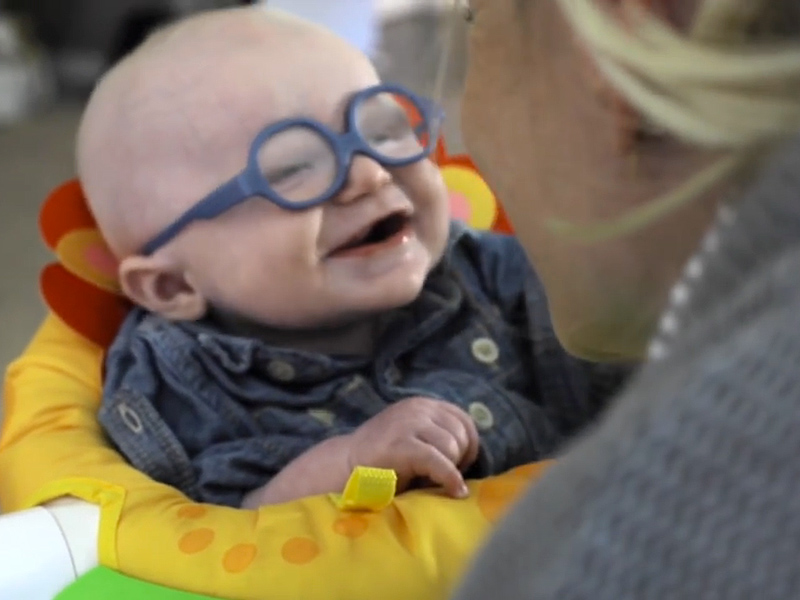 David Reppond, Leo's father, filmed the touching moment, which sees mom Erin putting the glasses on her baby boy.
"Hi honey!" Erin says to her son.
Little Leo beams, looking curious and delighted as he sees his mother for the first time.
"Hi lovey, honey, sweetie. I love you!" coos Erin.
Grinning ear to ear, Leo chuckles as his eyes widen.
"He's a pretty happy baby and he smiles and I feel like he generally is pretty happy, but that smile was something that was so different for me to see," Erin said to
ABC News
.
"That's a smile we just hadn't really seen before."