Congratulations, Baby Isla!
A 7-month-old darling baby girl from Troy, Michigan, has been selected as the newest face of Gerber after her photo was selected in the 6th annual
Gerber Baby Photo Search
.
The winning photo, picked from a pool of over 170,000 entries, shows Isla grinning directly into the camera – adorable dimples and all.
"She's the happiest little baby, she's always smiling," her mother Rachael tells PEOPLE. "The smile from the photo is literally on her face all the time!"
Isla's parents will receive a $50,000 grand prize and $1,500 worth of
Gerber childrenswear
for winning the competition. Isla will also be featured in the company's 2016 campaigns.
Little Isla is the first Asian-American to represent the company in their iconic campaign," Gerber confirms to PEOPLE.
"The Gerber judges look for happy babies who are judged on their visual appeal, expressiveness and consistency with Gerber's heritage and mission," Nestle Infant Nutrition's senior media marketing manager, Bernadette Tortorella, tells PEOPLE in a written statement. "The photo search is not a beauty contest and we do believe every baby is a Gerber baby, but we fell in love with Isla's cheeky smile and fun hair!"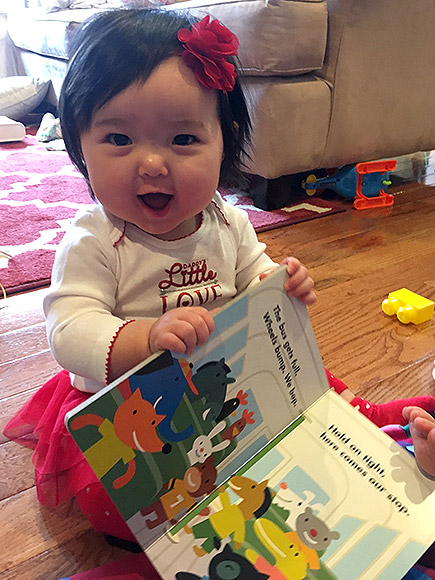 Rachael and Grayson, Isla's parents
Rachael compares her daughter's success in the annual Gerber contest to winning the
Powerball Jackpot
.
•
Need a little inspiration? Click here to subscribe to the Daily Smile Newsletter for uplifting, feel-good stories that brighten up your inbox.
"We were so taken aback!" she says. "I mean, she's a winner in our book every day, but I guess other people recognize it, too."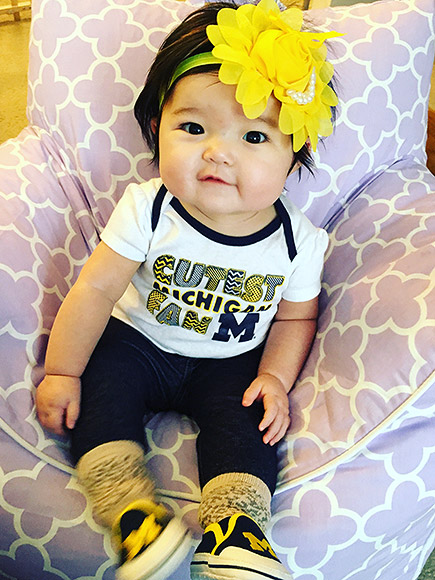 Rachael and Grayson, Isla's parents
"We can't wait until she's older and she can comprehend it all," says the doting mother with a laugh. "Maybe it can be her show and tell!"