The Bachelor EXCLUSIVE! Bachelor Ben Higgins opens up about why fiancée Lauren Bushnell "was always the one" and the decision he regrets the most. Subscribe now for all their wedding plan details plus exclusive photos, only in PEOPLE!
The Bachelor
's
Ben Higgins
and
Lauren Bushnell
finally
went public
with their romance Monday night after the
season finale
aired – so what's the first thing they want to do together?
"I want to grocery shop," Bushnell, 26, said Tuesday on
Live with Kelly and Michael
.
Yup, you read that right. After all, the simple fact of being able to step out in public is something the lovebirds can definitely look forward to after having kept their engagement secret since the season wrapped (and Higgins proposed!) in November.



• For much more from Ben and Lauren's new life together, pick up this week's issue of PEOPLE, on newsstands Friday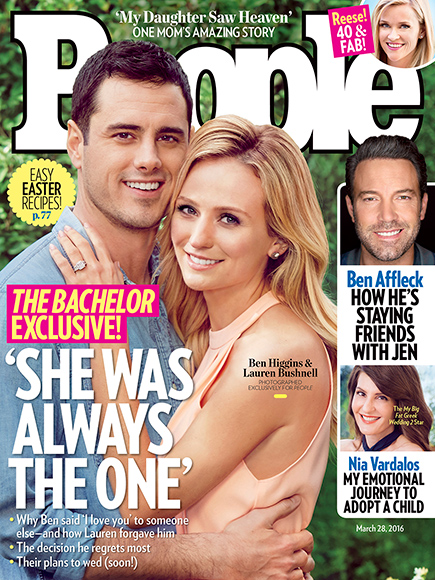 And of course, they're looking forward to their first official night out together as an engaged couple.
"I'm excited to go on a date, like a dinner date. A real date!" said Bushnell.
As for how they've spent the last four months, sneaking off to see each other in hiding every weekend? Well, as Bushnell explained, it was a lot of "Netflix and chill."
"We've watched all of
Narcos
," added Higgins, 27. "We've watched like four different shows, because it's all we got to do!"
•
PEOPLE's collector's edition The Bachelor, with new interviews and updates on your favorite contestants, is on sale now in stores and online!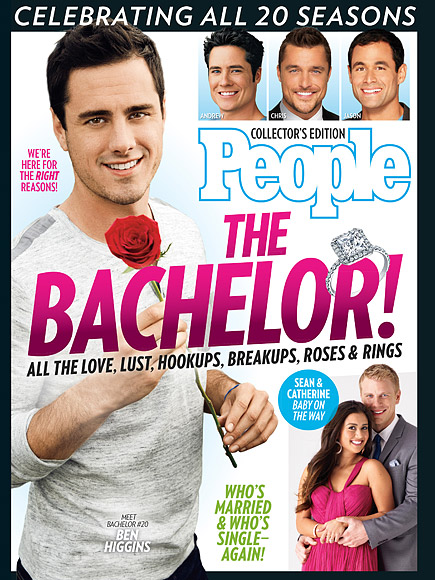 In this week's
PEOPLE cover story
, Higgins and Bushnell open up about their love and what's next for them.
"Now that I'm out of that world and we're together and looking at life from here on out, it's a lot easier," Higgins says. "[
The Bachelor
] led me to this woman who I love deeply. She is the only woman I'll love from now on."
Now the two are busy planning for the future, including Bushnell's move to Denver.
"It made the most sense for me to move," says Bushnell, a flight attendant. "And of course Ben, being the sweetest guy, was like, if you don't like it, we can move! I'm more than excited. We're starting a life together."