The Bachelor EXCLUSIVE! Bachelor Ben Higgins opens up about why fiancée Lauren Bushnell "was always the one" and the decision he regrets the most. Subscribe now for all their wedding plan details plus exclusive photos, only in PEOPLE!
Bachelor
nation, we have arrived at the finish line.
Chris Harrison
always promises the
most dramatic season finale ever
, and this time, he just might be right.
Warning:
If you haven't seen Monday's episode of
The Bachelor
, stop reading now to avoid spoilers.
At this point,
Ben
was left with two women: Lauren and JoJo – both of whom he'd already
exchanged
with. Ultimately, he was forced to send one home – and as you can imagine, it wasn't pretty. Let's begin.
•
PEOPLE's collector's edition The Bachelor, with new interviews and updates on your favorite contestants, is on sale now in stores and online!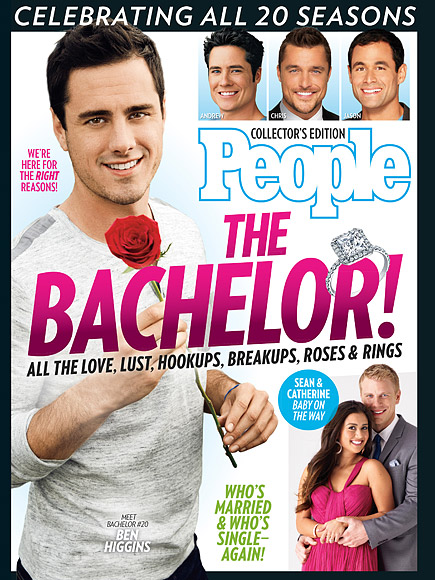 First, Lauren Met the Parents …
When Ben flew his parents down to Jamaica and told them he still hadn't made his mind up between his final two women – and was actually in love with both of them – his mom's reaction said it all: "To know that Ben could possibly be in love with two women is really disturbing to me," she admitted. (Preach, Amy Higgins, preach.)
But, Ben insisted, once they met his final two, they would understand his conundrum. Lauren went first, and from start to finish, it all seemed to go rather well.
She gave them flowers and wine, Ben gushed about how much he cares about her, she gushed about how much she loves him – there was a lot of gushing to be had on both ends, as you can imagine.
•
For much more from Ben and Lauren's new life together, pick up this week's issue of PEOPLE, on newsstands Friday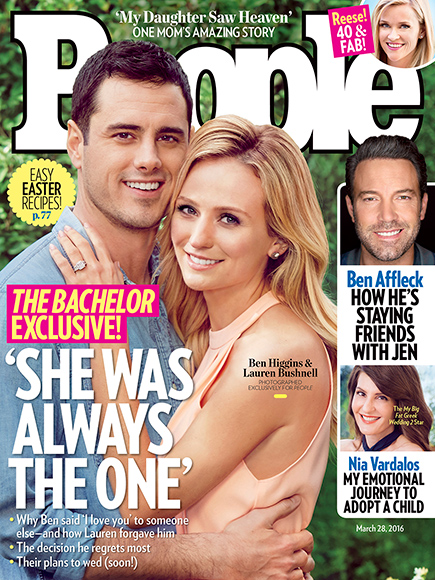 Ben's mom, however, did seem the
slightest
bit hesitant: "She's a sweet gal, but to talk about Lauren in the sense of being that person to support him … I don't know. It's an emotional thing for a mom, and I want to wish him well with the right person," she admitted during a confessional after her one-on-one time with Lauren.
RELATED VIDEO: Chris Harrison Answers Our Bachelor Burning Questions
Then Ben sat down with his mom for some one-on-one time, at which point he revealed that one nagging little detail: the fact that neither woman at this point actually knew he'd told both of them he loves them. Ben's mom, obviously seeing where this was going, quite literally winced upon hearing the news.
And that wasn't all: Before they said their goodbyes, Lauren and Ben also had some alone time, at which point she made it very clear that if he were to propose, she would definitely accept.
… And Then It Was JoJo's Turn
Up next, it was time for JoJo's to meet the parents, and even though she was a ball of nerves upon arriving, it all went well.
Like Lauren, she sat down separately with both of Ben's parents, and even started tearing up when talking about how much she loves Ben. (She also gushed about the fact that Ben said "I love you" back to her, and it was pretty entertaining to watch his mom try to pretend she hadn't just heard Lauren going on about the exact same thing.)
That being said, Ben's mom
did
seem to be #TeamJoJo: "I really felt early on in the day that Ben felt really happy, really comfortable, really excited to see JoJo," she said in a confessional. "JoJo had this ability to know what it was going to take for Ben to feel safe. So, for me, it did feel different today."
At the end of the day, JoJo and Ben also got some alone time, and just like Lauren – are you sensing a pattern yet? – she told him she was more than ready to accept a proposal.
After both women met his parents, Ben got one final sit-down with them and yet again reiterated he had no idea which girl to choose: "I love them. I love them both very much the same," he said. (What? How? This will never make sense.)
Final Date with Lauren
For Ben's last date with Lauren, the two spent the day snuggling on a catamaran – but the mood was ominous, and it seemed to finally be dawning on Ben that he had landed himself in one very undesirable situation.
Lauren, sensing something was up, tried to get Ben to open up about what was bothering him and he finally (albeit hesitantly) admitted he was wondering if things between them were "too good to be true" – since they had never hit a bump in the road in their relationship, how would they know how to handle hard times together?
RELATED VIDEO: What If This Year's Bachelor Contestants Had Their Own Emojis?
For the evening portion of their date, Ben came over to Lauren's hotel room. Throughout their entire conversation, it seemed like he was
just
about to tell her about JoJo (and, you know, the fact that he loves her too) … but couldn't quite bring himself to do it.
Despite the emotion weighing down the day, Ben continued to reassure Lauren that he loves her: "No matter what happens, you've made me a better person. You've made this worth it," he said. "You've stood beside me at all times and not only allowed me to know you better but also to fall in love with you."
Eventually, a tearful Lauren and Ben said their goodbyes, and after he left she admitted to the cameras she couldn't picture her life without him.
Final Date with JoJo
Up next it was JoJo's turn, and as Ben explained, "it's not like things have taken a step back with Lauren, it's that JoJo has caught up."
At the beginning, the date seemed to be going great – until she asked him if he "feels good," at which point he said that was a "loaded question."
Just like Lauren, JoJo pressed him to tell her what was going on – but
unlike
Lauren, she got a whole lot more than she bargained for after she bluntly asked him if he was referring to the fact that there were still two women left.
After Ben confirmed that yes, that was what was on his mind, JoJo became seriously concerned. When it came time for the night portion of the date, she didn't hold back her line of questioning.
RELATED VIDEO: Keeping Track of Bachelor Ben Higgins' 'Kiss List'
After some back-and-forth in her hotel room, Ben finally told JoJo he couldn't find a single thing wrong in their relationship – but that he couldn't actually find anything wrong in his relationship Lauren, either.
He loved them both and he had basically just admitted that to her, but JoJo wanted to hear it upfront. She took him into the bathroom (where there were no cameras, just microphones) and pushed for more.
"I need something from you. I'm losing my mind," she whispered.
"Look at me. I'm sitting here, on a bathroom floor, with you tonight," Ben said. "Being as open with you as I possibly can be. And I love you and I know right now that doesn't feel like it should when I tell you that. What I'm telling you tonight is exactly where I'm at, but…"
"But you love her too. Am I right?" JoJo said.
After a long pause, he finally came clean: "Yes."
(The suspense level here, by the way, was
off the charts
. Like, Quentin Tarantino-movie-style-off-the-charts.)
JoJo cried, and even though we couldn't see what was going on behind those bathroom doors, it was still brutal to listen to. They eventually emerged, kissed and said their goodbyes.
Ben Finally Picks 1 Woman – and a Ring
The next morning, Ben was hoping to wake up with some clarity, but alas, he
still
didn't know which woman he was going to pick – that is, until it was time to choose a ring. (
Neil Lane
, duh.)
After dramatic montages of his relationships with each woman flashed across the screen, Ben finally revealed he had made up his mind: "If I'm honest with myself, looking down at the ring, I know who I'm going to propose to." (About time, Ben. About damn time.)
The Rejection
Finally, the day arrived when Ben was forced to face his very last rose ceremony.
"In a few moments, a woman I love is going to arrive here," he said. "And I'm going to break her heart."
The suspense was built up to truly unbearable levels as both Lauren and JoJo got dressed, did their makeup and climbed into separate helicopters. Then one landed and we got a glimpse of a shoe, a leg … and finally, that sparkly pink gown. It was JoJo, marking the beginning of the end for her.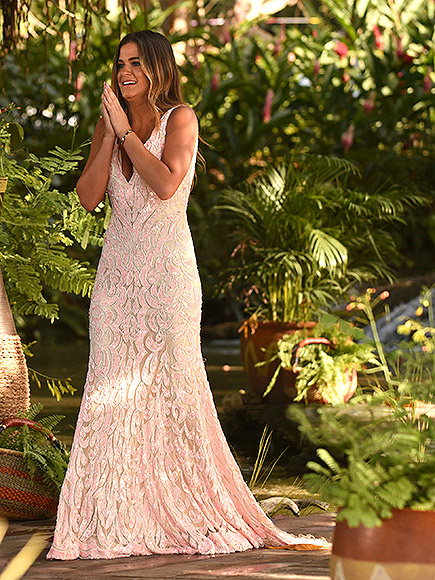 She walked over to Ben, shaking, and gave her emotional speech – then came the crushing blow.
"I came into this not knowing if I was going to find love," Ben told her. "I didn't know if this would be real, if this would be hard, or if we could just kind of go through it and take really nice helicopter rides. But with you it was real, always. I didn't know if I could find love," he said – before finally spitting it out: "I found it with you, but I found it with somebody else more."
The pain on JoJo's face was obvious as Ben floundered for the right words to say. (Spoiler alert, there are none in this situation.)
"Even on a day like today, I still don't question that I do love you," he said tearfully.
"I mean, I don't even know what to say right now. I am so confused. And blindsided," JoJo said, looking distraught. "You told me that you were in love with me, that I'm your best friend, that you can't imagine life without me, where did it go wrong?"
"It didn't," Ben said (rather unhelpfully).
Finally, he walked her out, and we got our final – and most heartbreaking – limo reject ride of the season.
"I feel so confused. I feel speechless. I walked into today thinking that it could be the happiest day of my life. I never thought this would happen. He said he would never blindside me and I feel very blindsided right now," she said. "I wish I could hate him or be really mad at him but I can't. I was getting my heart broken and I still didn't want to see him cry."
The Proposal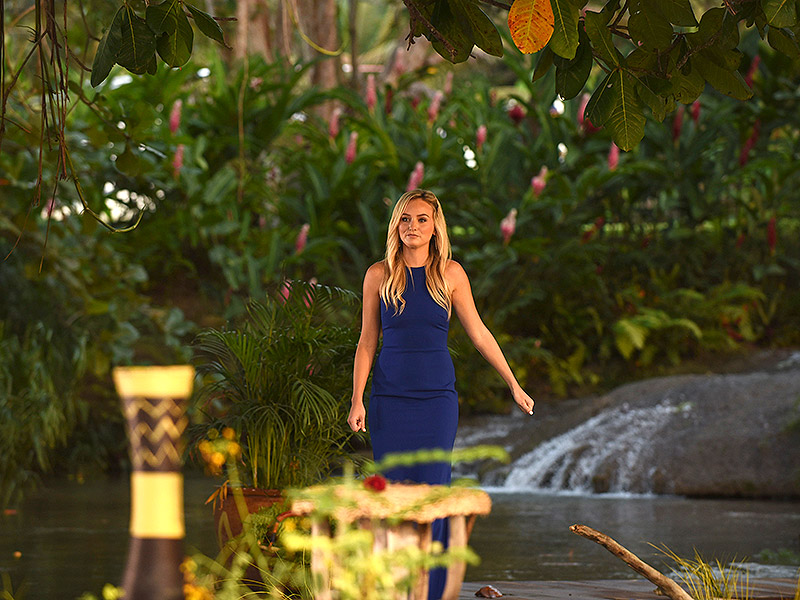 After JoJo's departure, Ben was emotional, but it wasn't over yet: "I'm about to get on one knee and ask a woman to marry me and I was confused about that because of JoJo. Because that's how much I love her." – Love who? JoJo? What is going on? Is it even possible for him to still love JoJo at this point? Does love exist, or is it just a construct?
The Bachelor
has us questioning everything we thought we knew.
Finally, he pulled himself together long enough to call Lauren's dad on the phone and ask for her hand in marriage. (So
that's
what all those promos were of Ben making a frantic phone call during the finale. Sneaky editing, ABC, very sneaky.)
Anyway, Lauren's dad gave him his blessing, and in walked Lauren. After they both gave their speeches, Ben got down on one knee, pulled out the ring and popped the question.
Lauren said yes, and another
Bachelor
couple was born!
Final thoughts? We'll have to report back. We're still recovering.