She may not have meshed well with everyone in
The Bachelor
house, but
Olivia Caridi
says that's no excuse for the personal attacks she encountered.
"I knew people were talking about me, but I didn't anticipate the body shaming or the weirdness that came from that," Caridi tells PEOPLE exclusively of her reaction to contestant Emily Ferguson accusing her of "bad breath" and Amber James making fun of her "fat toes."
Says Caridi, "[The comments about my breath] hit the hardest. That was pretty embarrassing. That was pretty mean. I don't think you need to resort to body-shaming to make a point. That was really brutal and hurtful to watch."
Caridi, 23, admits she made some verbal missteps of her own (recall the
Teen Mom
comment) but says, "I take ownership of what I said. I apologized, and it's kind of hard to not get an apology back for the things that were said."
And for Caridi, the comments were more hurtful given the TV journalist's painful past with bullying.
"In elementary and middle school, I was severely overweight," she says. "I ate in the bathroom alone, people wouldn't sit next to me on the bus. I've lived this. So to live it again, it's brutal."
•
PEOPLE's collector's edition The Bachelor, with new interviews and updates on your favorite contestants, is on sale now in stores and online!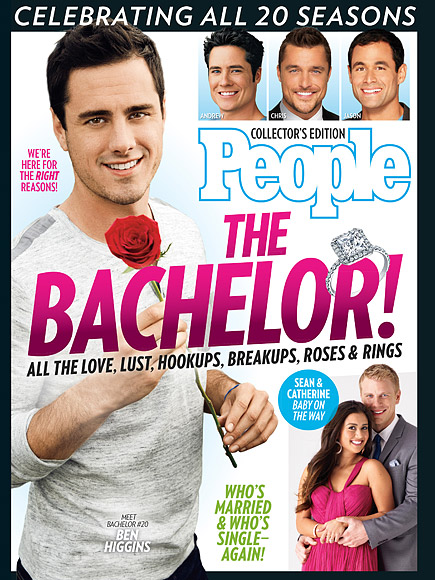 Still, Caridi says she hopes to move past the show and
her shocking exit
. "That was pretty epic," she says with a laugh. "But I've come to terms with it. Ben and I weren't' supposed to be together. I'm ready to move forward with my life."
And would she be up for a stint on
Bachelor in Paradise
? One word: "No!
The Bachelor
finale airs Monday at 8 p.m. ET on ABC.