As the father of two young girls
growing up
in the spotlight,
President Barack Obama
knows how tough it can be for women to develop a healthy body image.
The president sat down with ballerina
Misty Copeland
for a
candid and lengthy
discussion
for Time magazine
on race, gender and more, with much of the chat focusing on the future
for daughters
Malia
, 17, and
Sasha
, 14, and all young people.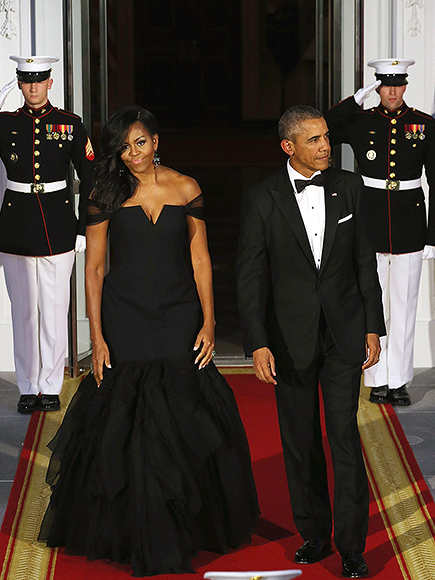 Obama spoke openly about the pressures
his girls
face to look a certain way, with a nod to wife
Michelle
.
"It's part and parcel of a broader way in which we socialize and press women to constantly doubt themselves or define themselves in terms of a certain appearance," he says. "And so Michelle and I are always guarding against that. And the fact that they've got a tall gorgeous mom who has some curves, and that their father appreciates, I think is helpful."
Obama believes it weighs more heavily on girls than boys, particularly African-American girls.
"I mean when
you're a dad
of two daughters you notice more," he says. "When I was a kid I didn't realize as much, or maybe it was even a part of which is the enormous pressure that young women are placed under in terms of looking a certain way. And being cute in a certain way. And are you wearing the right clothes? And is your hair done the right way. And that pressure I think is historically always been harder on African American women than just about any other women."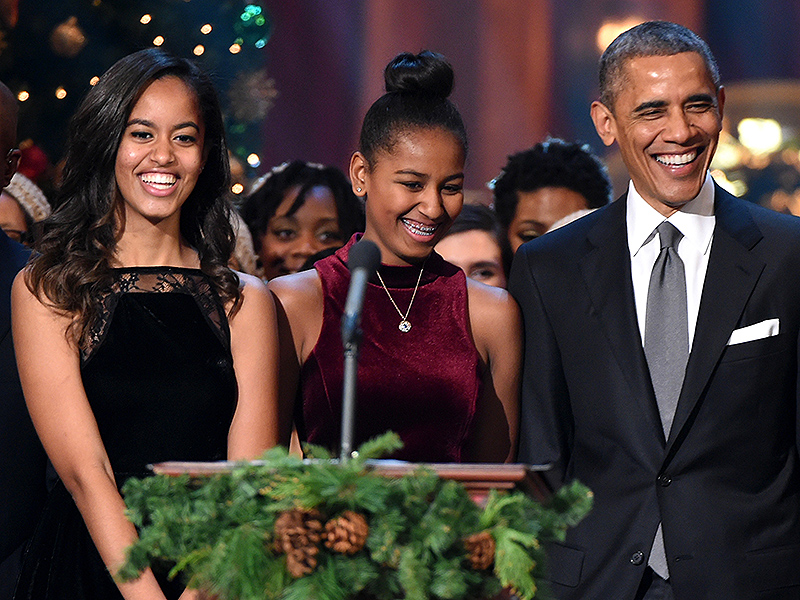 "I mean Malia'll talk about black girls' hair and will have much opinions of that. And she's pretty opinionated about the fact that it costs a lot, it takes a long time, that sometimes girls can be just as tough on each other about how they're supposed to look. And so it's, as a parent, that's a constant learning process that you're trying to hold the fort."
But Obama believes beauty ideals are becoming more diverse, thanks to role models in entertainment like
Beyoncé
and Copeland, the
first Black female principal dancer
for the American Ballet Theater.
"I do think that culture's changing for the younger generation a little bit more," he says. "You see Beyoncé or you see some of these pop stars and what both white, Latino, black children are seeing as representative of beauty is much broader than it was when I was a kid. You just didn't see that much representation. And that's healthy and that's encouraging."
"And that's why somebody like Misty ends up being so important. A lot of it is the power of that image, even if they're not dancers, even if they're not interested in pursuing a career in entertainment or the arts. For them to know that that's valued end up making a big difference."
RELATED VIDEO: Why We Should Thank First Lady Michelle Obama for Beyoncé's Instagram Workout Video
Copeland agreed that there's a
positive shift happening
, referencing the
Black Girl Magic movement
as a catalyst.
"To have movements like Black Girl Magic, I think it couldn't be more positive for a young black girl to see that it's okay to be yourself, it's okay to not have to transform and look like what you may see on the cover of a lot of magazines," she says. "That you are beautiful, that it's possible to succeed in any field that you want to, looking the way that you do. With your hair the way it is."
"It's important I think with this generation of young minorities, children especially, to feel comfortable and confident in their skin."