When Beverly Carter
vanished after showing a home
on Sept. 25, her family and friends hoped that the vivacious 50-year-old would be returned home safely.
Those hopes were dashed when Carter's
body was found
in a shallow grave about 25 miles from where she was last seen.
Police arrested Arron Lewis and charged him with murder. He
told reporters that he had targeted Carter
because he perceived her to be "just a woman that worked alone – a rich broker."
On Saturday, more than 1,300 of Carter's friends, family and colleagues said their final goodbyes to her in a funeral service in North Little Rock. There were many tears, but also fond memories of a woman known throughout her community for her kindness, quick wit and loud laugh. Dozens of Carter's colleagues arrived, each of them wearing red.
Shortly before the funeral, Carter's 34-year-old son, Carl Jr., posted a baby picture of himself with his mother on
Facebook
. "Rest in so much peace, mommy," he wrote. "My first friend. My inspiration. My rock. Mom had me at age 16. She overcame so, so many challenges to become the amazing woman that she was. We essentially grew up together. We learned together, we dreamed together, and we conquered together.
"The 34 years of my life have been so blessed with her as my mommy. And what's odd ... until this tragedy, I've never called her mommy as an adult. This has, in some weird way, made my love and emotions so raw and dependent ... like the younger version of me in this photo. I felt her yesterday. She was in the wind. In the sunshine. In the cool air. She is with me. I'll love her always.
"She would totally make my name about three full syllables (ca-ha-rulllll) for posting this photo. I'll just have to take that arm slap when I see her in heaven."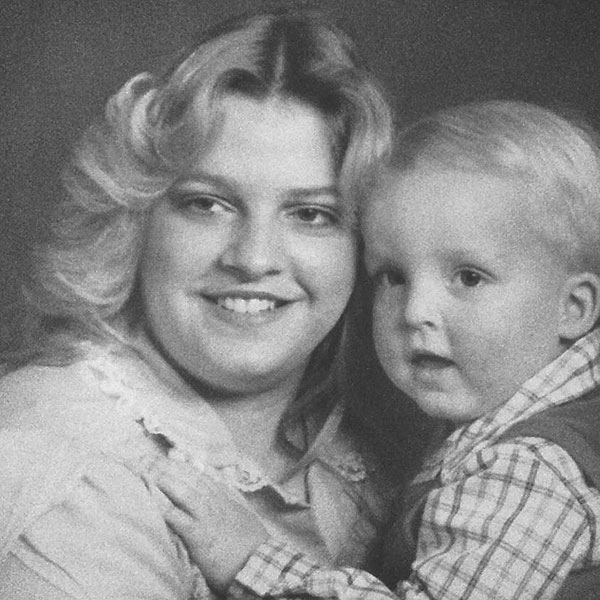 Courtesy Carl Carter / Facebook
The family has set up a memorial fund at Centennial Bank in Little Rock to pay for the college education of Carter's grandchildren.
The heartbreaking murder has given Carter's family a new mission: to keep her memory alive by channeling their grief into positive work. Carl Carter Jr. says he wants to help others in the same situation.
"Mom's death was senseless," her son Carl tells PEOPLE. "I hope that things will change to help protect other people."