For some celebs, their music is the closest glimpse we get into their personal life – which makes lyrics like these all the more interesting to try and decode.
"Olé" by John Newman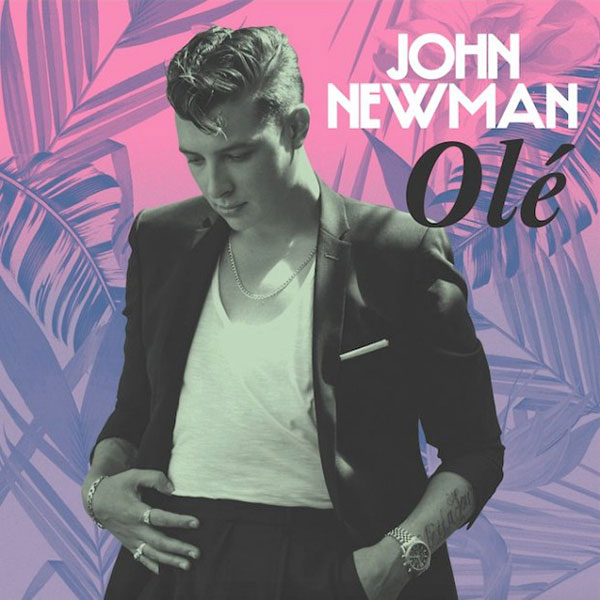 Calvin Harris
's
new breakup track
– which dropped just a few weeks after we learned of his
split from Taylor Swift
– stirred reports that it was inspired by Swift's
new romance
with actor
Tom Hiddleston
.
The summery reggae jam from Harris and John Newman includes lyrics like, "I see online that you've begun to be a good girl and take trips with your boyfriend, being attentive / Continue to pretend," which seem to follow Swift and Hiddleston's jet-setting romance, which has so far spanned
Rome
,
the U.K.
,
Rhode Island
,
Nashville
and
Australia
.
However, a source tells PEOPLE Harris wrote it months ago. Plus, at the time of the split, multiple sources told PEOPLE there was no cheating involved with either party. And so the confusion continues!
"Sorry" by Beyoncé
It's the question on the mind of every human being this week: Who is
Becky with the good hair
? Now that we've ruled out
Rachel Roy
,
Rachael Ray
(lol) and
Rita Ora
, the question remains … and we may or may not sleep again until this is all sorted out.
"Love Yourself" by Justin Bieber
This whole song is about a girl who seems to be too into herself to give the Biebs the love he knows he deserves, but it's the line "my mama don't like you and she likes everyone" that has us scratching our heads. It can't be
Selena Gomez
, could it be?! She seemed to be full of love for JB! But then … who?

"I Knew You Were Trouble" by Taylor Swift
Trying to figure out which guy each of Swift's lyrical masterpieces applies to has become an American pastime, and we're not about to fuel that silliness. All we'll say is that her acceptance speech at the 2013 VMAs explained it best: "I want to thank the fans because I tweeted about this a lot, I really wanted this," she said. "I also want to thank the person who inspired this song because he knows exactly who he is, because now I've got one of these." The camera then panned to
Harry Styles
with his
One Direction
bandmates … and the rest is all speculation.
"Someone Like You" by Adele
We'd like to have a word with the guy who dared to break Adele's heart way back when ... except we have no idea who he is. While taking the stage at London's Royal Albert Hall to perform "Someone Like You," she gave us a little intel, saying, "The guy that it's about changed my life, and we were so in love and we had so much fun, it was f---ing brilliant our time together!"
She continued: "I wrote this and I knew that it was going to be my song. I knew it would resonate with people, but I didn't think it would go on to do what it has done ... It just seems so right that someone that changed my life so dramatically, and the song that is so brutally about him, and a record that is about him, would change my life as much as he has. And now he has forever changed my life. And I'm really proud of that. I'm not bitter about it anymore. I'm proud of him. This is 'Someone Like You' for him."
"Drag Me Down" by One Direction
This was the first single 1D dropped after
Zayn Malik
left the band, so we knew it would be significant no matter what. But the lyrics leave a lot to ponder on: "All my life / You stood by me / When no one else was ever behind me / All these lights / They can't blind me / With your love, nobody can drag me down." Potential contenders include Malik, their moms or respective girlfriends. But then again, we know nothing.
"Don't" by Ed Sheeran
It had been long rumored that
Sheeran's hit
was about
Ellie Goulding
and her brief romance with
Niall Horan
.
When asked in an interview last year with
Entertainment Weekly
if he wished he didn't let it "slip" that the song was about the two, Sheeran said, "I never let it slip. What happened was one of the newspapers in England just printed that it was confirmed when it never was. We got in touch, and they took the story down. But obviously the damage had already been done by that point because every other newspaper picked up on it. So I never actually confirmed it." And the mystery continues.
"Something That We're Not" by Demi Lovato
Yes, another case where Horan may be at the center of the mystery. Take yourself back to May 2013, when Lovato released the album
Demi
, featuring the track "Something We're Not." Around this time, she had been linked to Horan. She adamantly denied dating him, but of course, rumors swirled anyway.
The song's lyrics include: "You wanna be more than just friends / I can't go through this again / Stop trying to get inside my head / Don't wanna do more than hookup / It's getting stupid, 'cause I shoulda known but I forgot / That you think we're something that we're not." Very interesting.
"Bad Blood" by Taylor Swift
Yep, another track from Swift – she just has a way with words. Her
1989
hit "Bad Blood" has spurred a long-running debate over who it's truly about, with most fans speculating it focuses on her
alleged feud
with
Katy Perry
.
In
an interview
with
Rolling Stone
right before the release of the album, Swift spoke a little about Perry and the meaning behind the tune (which the magazine described as the "angriest" song on the album).
"For years, I was never sure if we were friends or not," she said. "She would come up to me at awards shows and say something and walk away, and I would think, 'Are we friends, or did she just give me the harshest insult of my life?'" Then last year, Perry seemingly crossed a line. "She did something so horrible," Swift says. "I was like, 'Oh, we're just straight-up enemies.' And it wasn't even about a guy! It had to do with business. She basically tried to sabotage an entire arena tour. She tried to hire a bunch of people out from under me. And I'm surprisingly non-confrontational – you would not believe how much I hate conflict. So now I have to avoid her. It's awkward, and I don't like it."
"But I don't think there would be any personal problem if she weren't competitive," she added.
You may think the discussion would end there, but it certainly did not. In
an interview
with
GQ
, Swift had us confused yet again when she continued on.
When asked why she doesn't specify who she's writing songs about, Swift replied, "You're in a Rolling Stone interview, and the writer says, 'Who is that song about? That sounds like a really intense moment from your life.' And you sit there, and you know you're on good terms with your ex-boyfriend, and you don't want him – or his family – to think you're firing shots at him. So you say, 'That was about losing a friend.' And that's basically all you say. But then people cryptically tweet about what you meant. I never said anything that would point a finger in the specific direction of one specific person, and I can sleep at night knowing that. I knew the song would be assigned to a person, and the easiest mark was someone who I didn't want to be labeled with this song. It was not a song about heartbreak. It was about the loss of friendship."
We'll just be here scratching our heads for eternity.
"You're So Vain" by Carly Simon
For 44 years, the subject of
Carly Simon's
"You're So Vain" remained one of pop music's biggest mysteries. But last November, the singer revealed to PEOPLE that the second verse of her famous song refers to none other than
Warren Beatty
.
As to whether Beatty knows about the seminal role he plays in the song, Simon said, "Warren thinks the whole thing is about him!" which kind of comes full circle with the song's lyrics. Peace at last.