Angela "Big Ang" Raiola
joined
Mob Wives
in its second season but soon emerged as one of the show's – which follows the friendships and fights among women connected to the mafia – most beloved personalities, a no-nonsense wisecracker who made no apologies for her fun-loving lifestyle.
So it's a heartbreaking but fitting twist of fate that Raiola died after wrapping the series' sixth and final season at the age of 55. The last batch of episodes chronicled her battle with stage 4 brain and lung cancer, and PEOPLE has an exclusive clip of the former bar owner vowing to never stop fighting in the finale.
"I f---ing hate cancer. They say it kicks the s--- out of you. I gotta kick the s--- out of it," she says with her signature sass before taking a somber tone. "But I don't know if I could. This might be a rough one."
Executive producer Jennifer Graziano, who created
Mob Wives
and lobbied hard to cast her longtime family friend for season 2, says Raiola always radiated positivity for the cameras to spread awareness of the devastating disease.
Still, she says seeing Raiola seem so hopeful in episodes aired after her passing is "hard to watch."
"Every time I watch the cuts, it's heartbreaking. Especially this coming episode is very heartbreaking. I don't think there's going to be a dry eye in the house," she tells PEOPLE. "Just in general because we're saying goodbye to the show, but also when you're watching it, you know you're saying goodbye to her forever, so it's very, very heart-wrenching. But when time passes and I heal and everyone else heals, yes, I'm going to be thrilled that we have memorialized her through the show and she's got a legacy that we can always turn to and look at."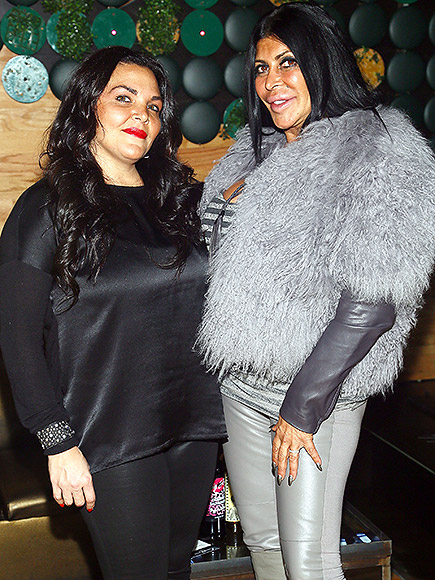 In the scene above, Raiola plays with her beloved granddaughter Angelina and tells daughter-in-law
Gabriella Donfrio
that she's once again split from husband
Neil Murphy
.
"I got rid of everything unnecessary in my life," Raiola explains. "Neil and bulls--- drama are the first things to go. The doctor said I'm not allowed to have any stress, and all he does is stress me out."
Though they were estranged toward the end of her health crisis, Murphy was by Raiola's hospital bedside in her final hours, professing his love for her on Twitter after her death and
solemnly attending
her funeral.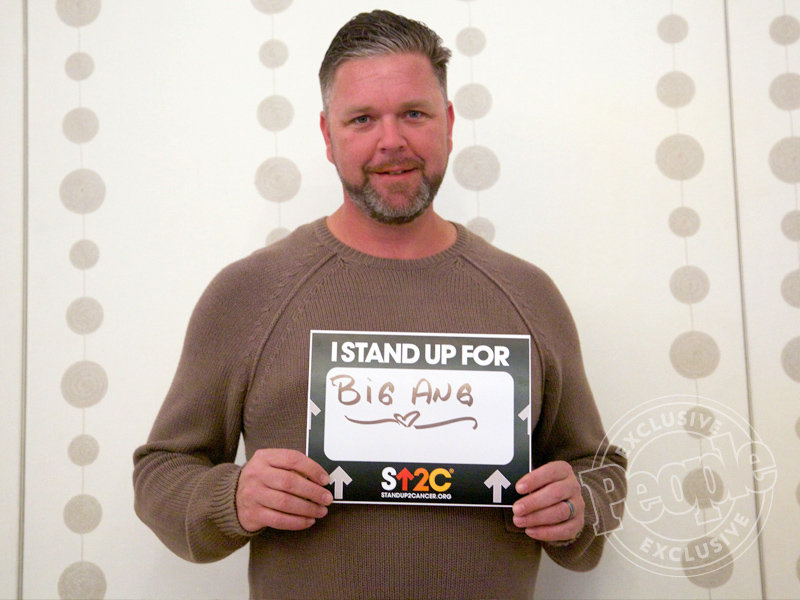 He'll also appear in VH1's tribute to his late wife: In
backstage photos
shared exclusively with PEOPLE, he holds a Stand Up To Cancer Sign that reads, "I stand up for Big Ang" with a heart drawn below in marker.
I will always love you forever please watch over the grandkids I know you will pic.twitter.com/HU99EHM4nf

— Neil Murphy (@MrBigAngVH1) February 18, 2016
"I think a lot of Ang's back and forth with Neil stemmed from her anxiety over her illness. She loved him, and I can say unequivocally that he loved her," Graziano says. "I've seen it, I've been there. He was by her side for everything. It's kind of unfortunate that we captured that one doctor's visit where he was working and didn't go, because he was there for every other one of them."
"I think the anxiety of her illness and what she was going through, every little – you always find that person where every little thing bothers you," she adds. "And I think he was the one, and ultimately at the end, when she realized that she was really sick, she felt like she needed him."
The series finale of
Mob Wives
airs Wednesday at 8 p.m. ET on VH1, followed by
Larger Than Life: A Celebration of Big Ang
at 9 p.m.