After 10 years together, country superstars Blake Shelton and Miranda Lambert are calling it quits. Subscribe now for an inside look into their shocking split, only in PEOPLE.
Blake Shelton
performed at Country Jam USA music festival in Eau Claire, Wisconsin, on Friday, making his first public appearance following the
announcement of his divorce
from
Miranda Lambert
.
"I'm nervous tonight and I tend to drink when I get nervous," Shelton said during the show, concertgoer Alexandria Perella tells PEOPLE.
A separate fan, Chelsea Alger, shares: "He said he tends to drink when he's nervous so he said he was going to drink along with us!"
After admitting his nerves, the "Some Beach" hitmaker appeared to be all smiles. "Since I came all this way let's go until they tell us to stop," he said, according to Perella, adding, "So many hot girls out here tonight."
"He seemed fine and just wanted to perform for his fans," she says. "He was having a great time!"
"He seemed to be in a good mood," Alger tells PEOPLE. "He seemed to be in a positive mood despite the circumstances. It was a really fun time!"
Alger explains that the singer, 39, was trying to get the camera crew to show the crowd on the big screen at one point, but it wasn't working. Shelton jokingly said: "Come on, who's in charge here? This isn't my week."
Unfortunately, Mother Nature ended the concert early, sending a slew of storms Shelton's way. He finished the performance with "Boys 'Round Here."
"Blake said there is some serious s--- coming and to stay safe due to bad weather and to be safe. He said he hopes to see us next year," Perella says.
"He seemed upset that he had to end his show early," Alger adds. "But he was optimistic saying he gets to perform one more song for us."
Blake Shelton and Miranda Lambert: Inside Their Shocking Split
Shelton was
photographed Wednesday
without his ring as he left a taping for
The Voice
.
"He's focused on the job and has been as engaged and friendly as he has always been," a source close to the star told PEOPLE.
Lambert is also already back to performing. The singer made a
surprise appearance
during
their friend
Ashley Monroe
's Nashville, Tennessee, show on Wednesday.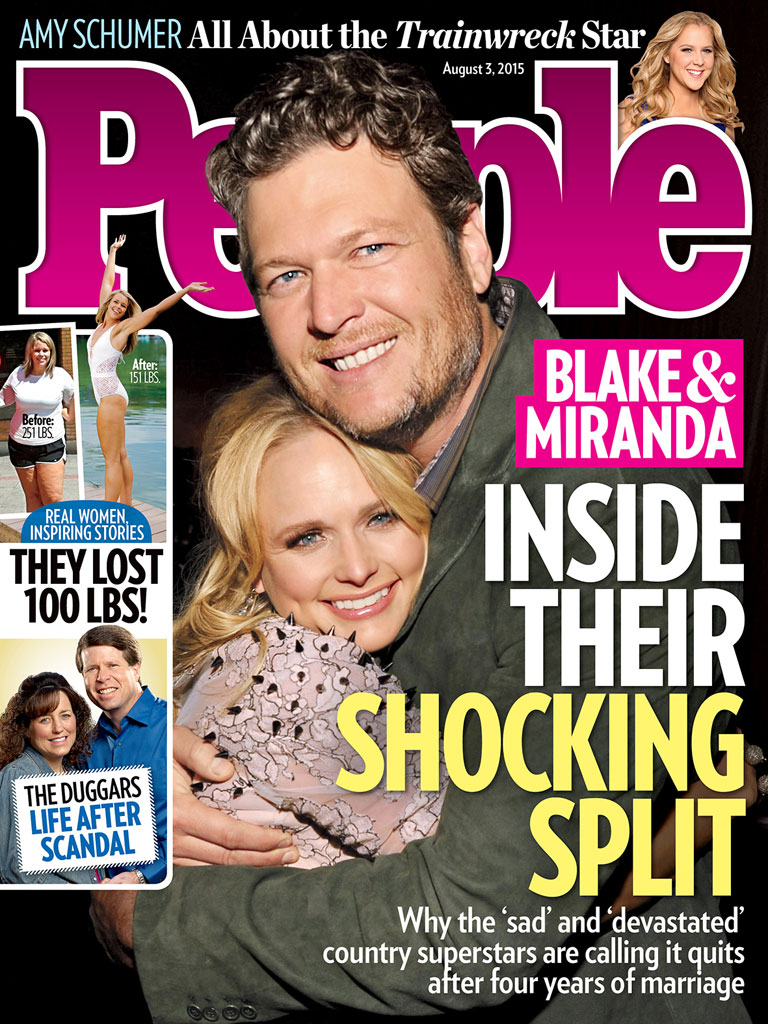 Don't miss a beat of country music news, photos and videos! Click here to get all this and more in the PEOPLE Country Newsletter.