Bobbi Kristina Brown
's aunt Leolah Brown made an outburst during her niece's private funeral in Georgia,
TMZ reports
.
Friends and family had gathered to say one final goodbye to the 22-year-old, but Leolah interrupted another aunt, Pat Houston, during the service, according to TMZ.
She reportedly yelled, "Pat, you know you are wrong for this!"
At approximately 1 p.m., Leolah then left the church to walk outside and speak to reporters.
"This has only just begun," she said. "We are on to Pat and she will be found out. She is a Garland, not a Houston. Whitney will rise from her grave to haunt her."
Afterwards, she returned to the church.
Tension between the Brown and Houston families has been a repeated sore spot since Bobbi Kristina's hospitalization after she was
found unresponsive
in her Roswell, Georgia, home on Jan. 31.
A source
told PEOPLE last week
that "both sides [of the family] are still not happy and on the same page. There is a lot going on behind the scenes. There is a lot to do in a very short time."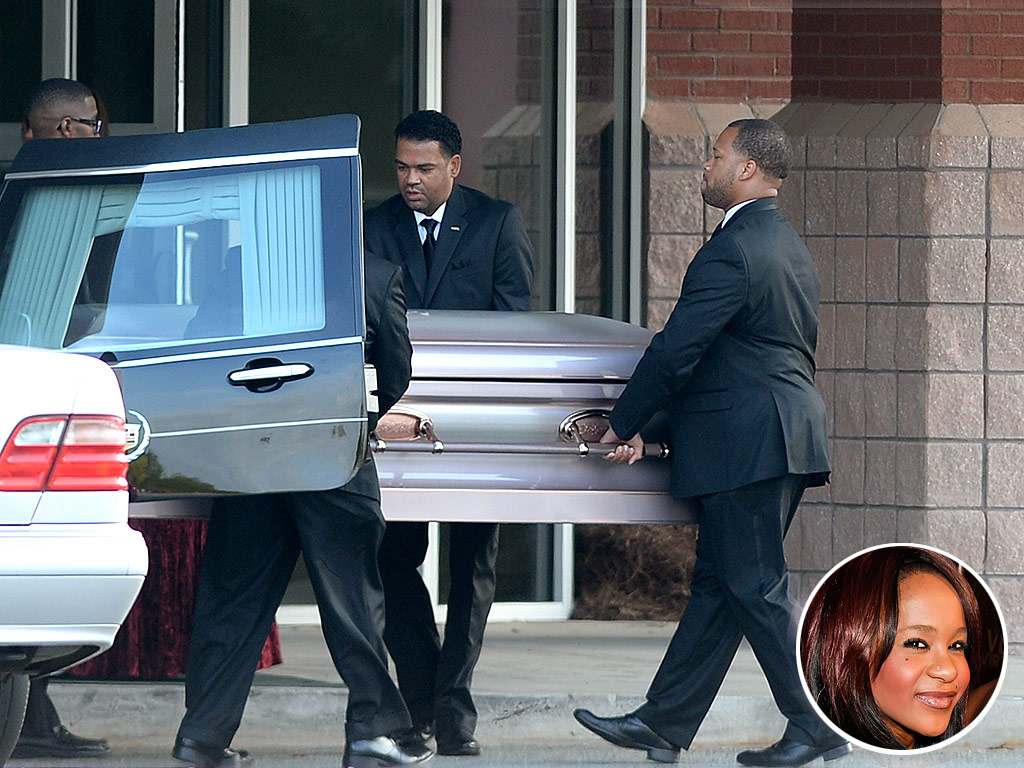 Another source added: "Things are constantly changing." 
The invitation-only service was held at the Saint James United Methodist Church in Alpharetta, Georgia, on Saturday. Those in attendance included Bobbi's father Bobby Brown, Tyler Perry, and singer Monica. 
Notably not in attendance was Bobbi's boyfriend Nick Gordon, who had
written a letter
to
Bobby Brown
and
aunt Pat Houston
pleading to be allowed to attend.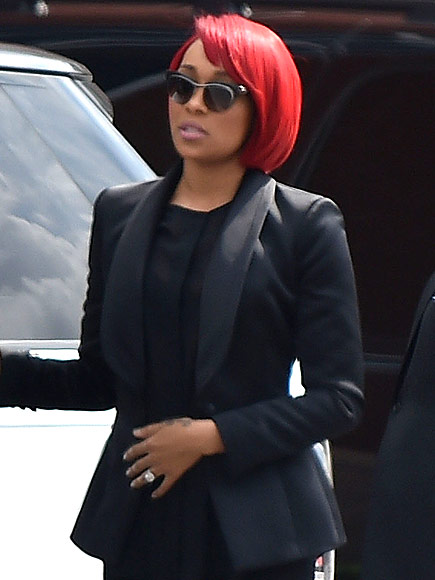 The only child of Brown and the late
Whitney Houston
is
expected to be laid
to rest beside her mother in New Jersey on Monday.
Guests for the funeral were escorted to the church by a police motorcycle procession.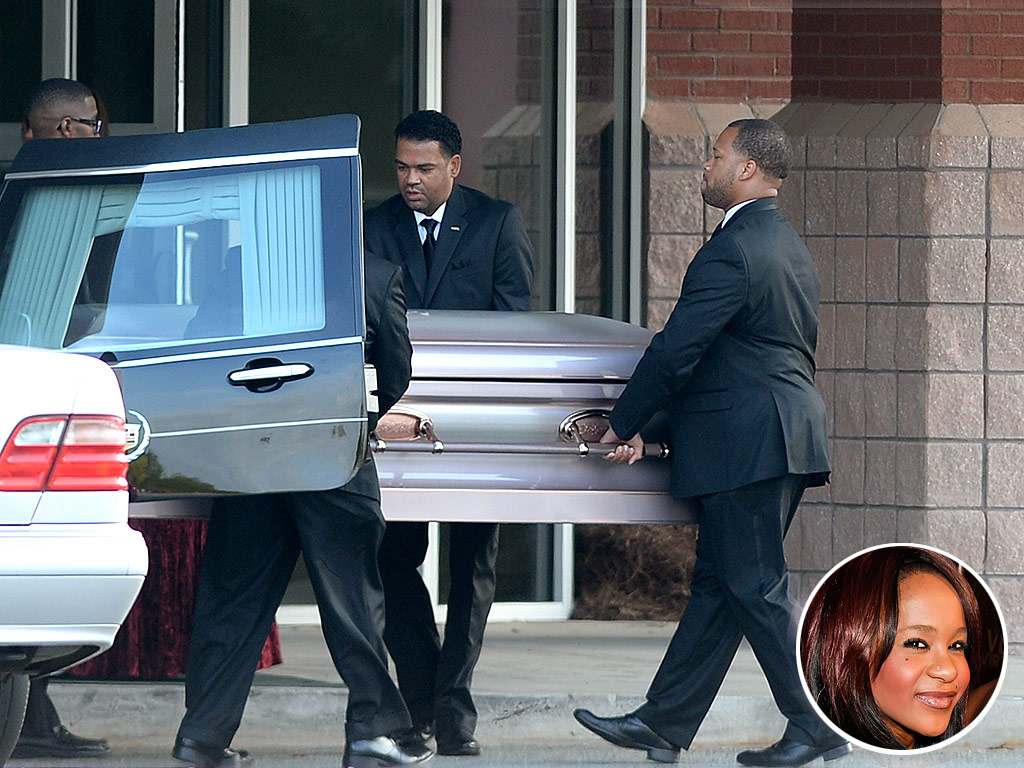 Fans gathered outside the church to pay their respects to the family.
"My friend and I drove from Wilmington, North Carolina, to show our support of Whitney's daughter Bobbi Kristina." an onlooker told PEOPLE. "Whitney's music got us through some hard times."
After the funeral Saturday, the Houston family gathered at the estate located on Piedmont Road in Buckhead. Police and security made sure that only people who were invited were able to get inside or even on the premises.  
A garden party at the home of Pat and Gary Houston followed, and guests were dropped off in buses. Some of the guests got off the bus and started chanting "Krissi, Krissi Krissi," before going inside. The mood was much lighter than the funeral, and the gathering was a celebration for Bobbi Kristina, a guest tells PEOPLE.
Balloons and purple flowers were placed on the doorstep of Bobbi Kristina's townhouse on the day of her funeral.
Brown died surrounded by her family on Sunday, nearly six months after she was first found unconscious.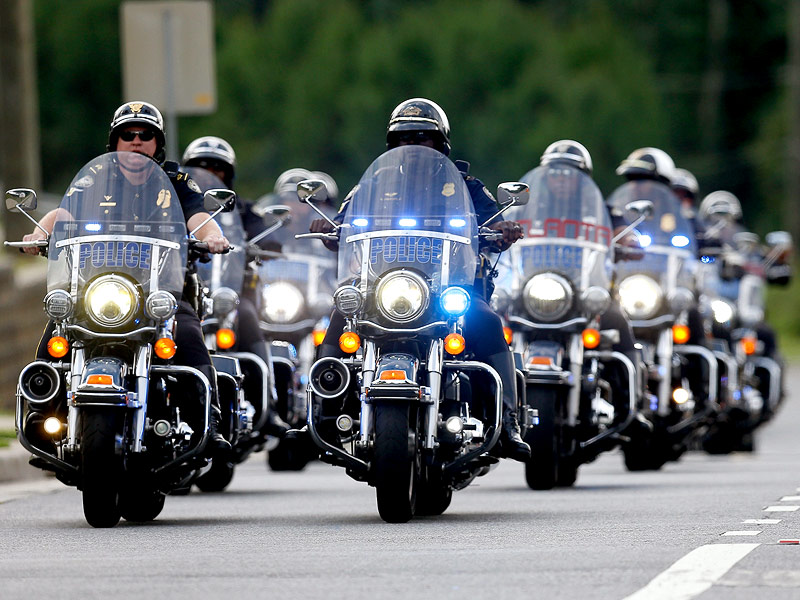 Gordon is
facing a $40 million civil lawsuit
. In the
papers filed by Brown's conservators
, he is accused of domestic abuse and theft of money. 
After the funeral, guests headed to a private reception with the Brown and Houston families.
•
Reporting by ELISSA ROSEN