A lot of questions rose up on Saturday after Bobbi Kristina Brown was
found unresponsive in her bathtub
in Roswell, Georgia. However, a Bobby Brown family source doesn't want people to get the impression that Bobbi Kristina's husband, Nick Gordon, is fully to blame.
"He'll be the bad guy again," the source said.
"Nick knew that a lot of the family weren't fans of his; he sort of kept her away from some of her family members because he didn't want [the family] to say bad things about him to [Bobbi Kristina]. It's not exactly his fault."
According to the family member, Nick – who was raised as part of Whitney Houston's family but never formally adopted – didn't get along with members of Houston's family, particularly the late singer's mother, Cissy Houston.
The source continued: "Everyone had a preconceived notion about him, and it wasn't always fair. But he didn't do himself any favors. He was disrespectful a lot of the time, always 'f' this and 'f' that, using language that Cissy didn't approve of. To her face. If there's one thing that Cissy doesn't stand for, it's people who swear in front of her." 
Bobbi Kristina, 21, and Nick's unconventional romance has raised eyebrows over the years. The pair
went public with their relationship
shortly after Houston's death in 2012, and they
officially tied the knot
last January.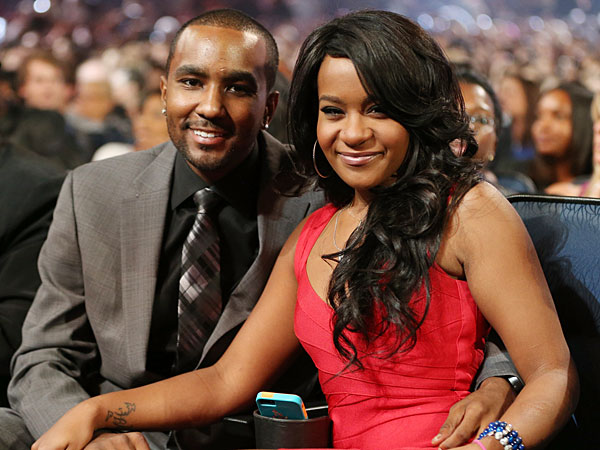 Christopher Polk / WireImage
After reports surfaced that the police had done a initial sweep for drugs in Bobbi Kristina's home on Saturday (but did not find any signs of drug or alcohol abuse) the family source touched on the issue of drug use.
"I don't want to blame Nick for any drug use, because that's not fair," they said. "Bobby was blamed for Whitney's drug use, and that always bothered him. She was a grown woman who made her own choices."
"Krissy makes her own choices, too," the source continued. "No one influences her to do anything she doesn't want to do; she's stubborn just like both of her parents. Nick may not be the best influence on her, but she makes her own choices."
"She said, 'I know how my mother died, and I've learned from her mistakes,' " the source recalls. "She seemed very adamant."
•
Reporting by STEVE HELLING
More on Bobbi Kristina Brown:
•
For Bobbi Kristina Brown, Minutes Without Air 'Could Be Grim'
•
Bobbi Kristina Brown in Medically Induced Coma, According to Source
•
Do Bobbi Kristina Browns's Social Media Accounts Hold Clues About Why She Was Found Unresponsive?
•
Bobbi Kristina Brown: Inside the Troubled Life of Whitney Houston's Daughter
•
Bobbi Kristina Brown Hospitalized After Being Found Unresponsive in Tub
•
Stars Rally Around Bobbi Kristina Brown
•
Bobby Brown 'Inconsolable' Over Bobbi Kristina's Hospitalization
•
Bobbi Kristina Brown Recovery Would Be a Miracle, Says Source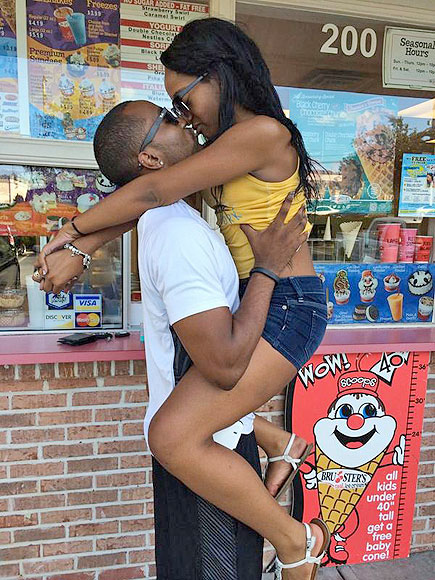 Courtesy Bobbi Kristina Brown