As
Bobby Brown
maintains a vigil by his daughter
Bobbi Kristina Brown
's bedside following
her hospitalization
Saturday, there is one thing his lawyer would like to clear up: Bobbi Kristina and her "husband"
Nick Gordon
are not actually married.
Despite the fact she
announced to the world
that she had wed Gordon last January and has since referred to him as her "
incredible husband
," "Bobbi Kristina is not and has never been married to Nick Gordon," Bobby Brown's lawyer says in a statement to PEOPLE.
This announcement comes just three days after Gordon – whose relationship with the 21-year-old
has long raised eyebrows
– and a friend found Bobbi Kristina unconscious in a bathtub at her Roswell, Georgia, home.
There are
many questions still unanswered
about
what happened that morning
and Bobby Brown's lawyer, Christopher Brown of Brown & Rosen, says his office is "currently investigating the events that led to the hospitalization of Bobbi Kristina."
"We continue to request privacy in this matter," Bobby Brown said in a new statement released to PEOPLE on Tuesday. "Please allow for our family to deal with this matter and give Bobbi Kristina the love and support she needs at this time."
•
Reporting by DANA FALCONE
For more on Bobbi Kristina's hospitalization, pick up the new issue of PEOPLE magazine, on newsstands Friday.
More on Bobbi Kristina Brown: •
Bobbi Kristina and 'Husband' Nick Gordon Were Never Married'
•
Bobby Brown's Bedside Song to Daughter Bobbi Kristina: 'The Greatest Love of All'
•
Were Drugs Involved with Bobbi Kristina Brown's Near-Drowning?
•
Kevin Costner on Bobbi Kristina Brown: 'I Can't Imagine' What Her Family Is Going Through
•
Bobbi Kristina Brown's Family Keeping Hospital Bedside Vigil
•
Bobbi Kristina Brown Is 'Fighting For Her Life,' Family Says
•
For Bobbi Kristina Brown, Minutes Without Air 'Could Be Grim'
•
Bobbi Kristina Brown Is Still Unresponsive, According to Source
•
Do Bobbi Kristina Browns's Social Media Accounts Hold Clues About Why She Was Found Unresponsive?
•
Bobbi Kristina Brown: Inside the Troubled Life of Whitney Houston's Daughter
•
Bobbi Kristina Brown Hospitalized After Being Found Unresponsive in Tub
•
Stars Rally Around Bobbi Kristina Brown
•
Bobbi Kristina's Husband Is Not the Bad Guy, Says Source
•
Bobby Brown 'Inconsolable' Over Bobbi Kristina's Hospitalization
•
Bobbi Kristina Brown Recovery Would Be a Miracle, Says Source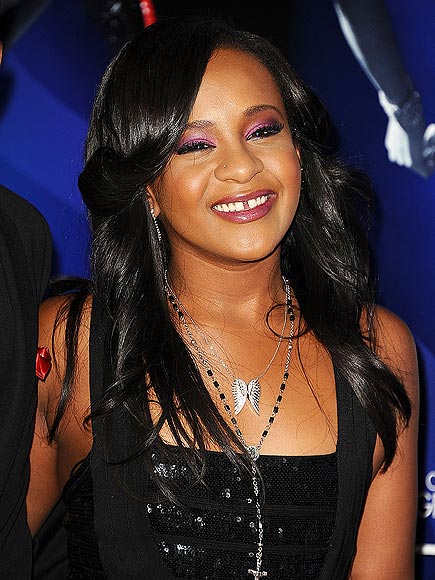 Jason LaVeris / FilmMagic