As conditions have yet to improve for daughter Bobbi Kristina, who was
hospitalized yesterday
after being found unconscious by her husband
Nick Gordon
and a friend in her Georgia home,
Bobby Brown
is "inconsolable," a family source tells PEOPLE exclusively.
"This is his worst nightmare," the family member says.
His ex-wife and Bobbi Kristina's mom,
Whitney Houston
, died under similar circumstances almost three years ago, so Brown, 45, is particularly distraught.
"Losing Whitney was hard, but this is a million times worse,"
source says
. "And to lose her in the same way would devastate him."
While relations between members of the Brown and Houston families may not have
always been perfect
, they are putting aside tensions and rallying around the 21-year-old.
"This is not the time for family feuds," the family member says. "It doesn't matter what happened in the past. All that matters is that everyone's here for Krissy."
Celebrities
and family members alike have expressed their love and support, and "all family interactions have been positive."
"No one is holding any previous grudges," the family source says.
Brown added in a statement on Sunday, "Please allow for my family to deal with this matter and give my daughter the love and support she needs at this time."
•
Reporting by STEVE HELLING
More on Bobbi Kristina Brown:
•
For Bobbi Kristina Brown, Minutes Without Air 'Could Be Grim'
•
Bobbi Kristina Brown in Medically Induced Coma, According to Source
•
Do Bobbi Kristina Browns's Social Media Accounts Hold Clues About Why She Was Found Unresponsive?
•
Bobbi Kristina Brown: Inside the Troubled Life of Whitney Houston's Daughter
•
Bobbi Kristina Brown Hospitalized After Being Found Unresponsive in Tub
•
Stars Rally Around Bobbi Kristina Brown
•
Bobbi Kristina's Husband Is Not the Bad Guy, Says Source
•
Bobbi Kristina Brown Recovery Would Be a Miracle, Says Source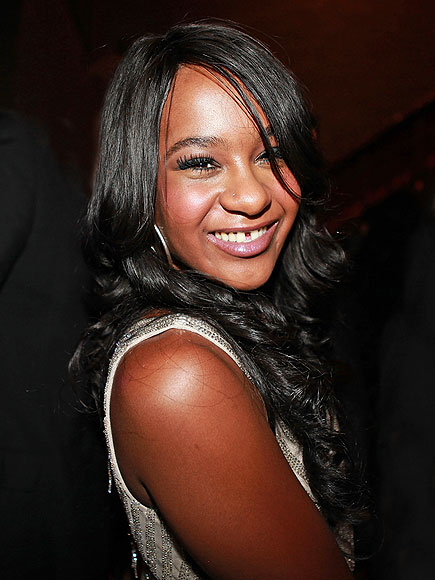 Shareif Ziyadat / FilmMagic