On the heels of
Brad Pitt
and
Angelina Jolie
's
surprise wedding
, many of their fellow A-listers are offering their congratulations to the happy couple.
"How great is that?"
George Clooney
, himself about to
approach the altar,
told PEOPLE. "I'm really happy for Brad and Angie and their whole family."
Jolie's father, Jon Voight, also released a statement. "It seems like it was a beautiful, simple ceremony with all the kids involved," he said. "Must have been a lot of fun. I am very happy for them."
Elsewhere on Twitter, more celebs Tweeted our their 140-character salutations. See the highlights, below: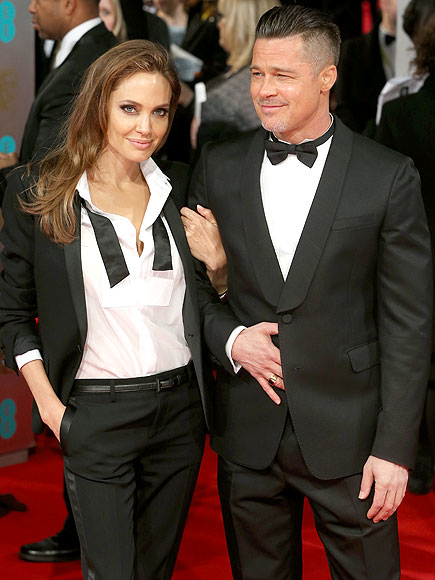 Brad Pitt And Angelina Jolie Wed In Private Ceremony