Two weeks after
Bristol Palin
admitted in court documents that ex-fiancé
Dakota Meyer
is
the father of her baby daughter
, Sailor Grace, an emotional text exchange between the former couple has surfaced.
New court papers obtained by
The Daily Mail
reveal a Jan. 18 text message conversation in which Palin, 25, tells Meyer, 27, "I know you're busy but I'd even meet you somewhere, she changes so much everyday, I don't want you to miss anything."
Meyer responded, "Yea i don't want to miss anything either and being busy will never be what keeps me from seeing Sailor. Hopefully everything gets worked out soon and I can be in her life."
"There's nothing on my end holding you back Dakota," Palin said. "I want you (and your family) to be in her life as much as possible. It's not about us, and I don't care if you hate me, put it aside and put her first. She grows everyday and everyday I literally just think about how much you're missing by not seeing her, so realize I'm not bs'ing you and want you to be a part of her life, from the bottom of my heart I do."
Meyer responded, "I don't hate you Bristol I have no reason to but my hands are tied when I legally have no right to a child that is mine."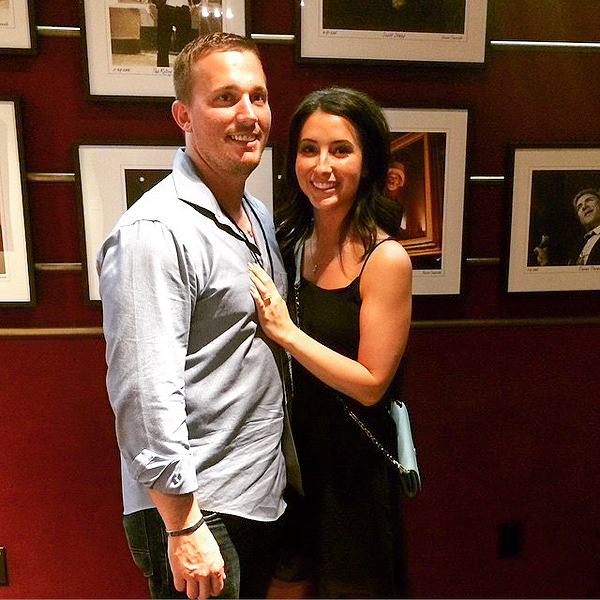 It was reported last week that Meyer had filed an emergency motion asking a judge to rule immediately on a temporary custody agreement. Meyer asked to see Sailor away from Palin for four consecutive days, between March 19 and 22, the
Mail
reports.
Palin opposed the order on the grounds that Meyer's request would disrupt her breastfeeding schedule with Sailor.
In her response to the custody motion, Palin's lawyers explain, "Ms. Palin is currently breastfeeding their two-month old daughter and plans to continue doing so until she is at least a year old. It is in Sailor's best interest that breastfeeding continue and that Mr. Meyer's visitation be fashioned so that he may begin bonding with Sailor without disrupting her breastfeeding schedule."
According to the new court documents, the two parents have reached an interim agreement over visitation of their daughter, who was
born Dec. 23
.
The agreement states that the Medal of Honor recipient will visit Sailor every two weeks beginning March 18. He will be permitted to see her for three hours at a time and the first visit will be "supervised at Bristol's discretion." Meyer also agreed to "respect Bristol's wishes to, to the extent possible, feed Sailor breast milk," and to not "consume or be under the influence of drugs or alcohol during his visitations with Sailor."
Palin previously rejected Meyer's bid for joint physical custody as "impracticable" because the former Marine lives in Kentucky and she lives in Alaska.
The daughter of former Alaska Gov. Sarah Palin just wrapped another legal battle with her other ex-fiancé, Levi Johnston, who last week won joint custody of their 7-year-old son, Tripp.
Palin took to Instagram to weigh in on the outcome of the case,
posting a selfie
with both of her children.
"These babies are my world and I will always be doing what is best for them," she wrote of Tripp and Sailor Grace.
"Every child deserves two loving parents, so I will continue to encourage that no matter what. I have never, and will never, keep them from having a positive relationship with their fathers."