What better way to celebrate the first day of spring than with a bikini?
Britney Spears
flaunted her toned bikini body on Sunday when she shared a shot of herself soaking up the sun while wearing a tiny yellow bikini. (Yes, the same two-piece that she
had a beach dance party
in earlier this month.)
"Just chilling," the 34-year-old
singer wrote
.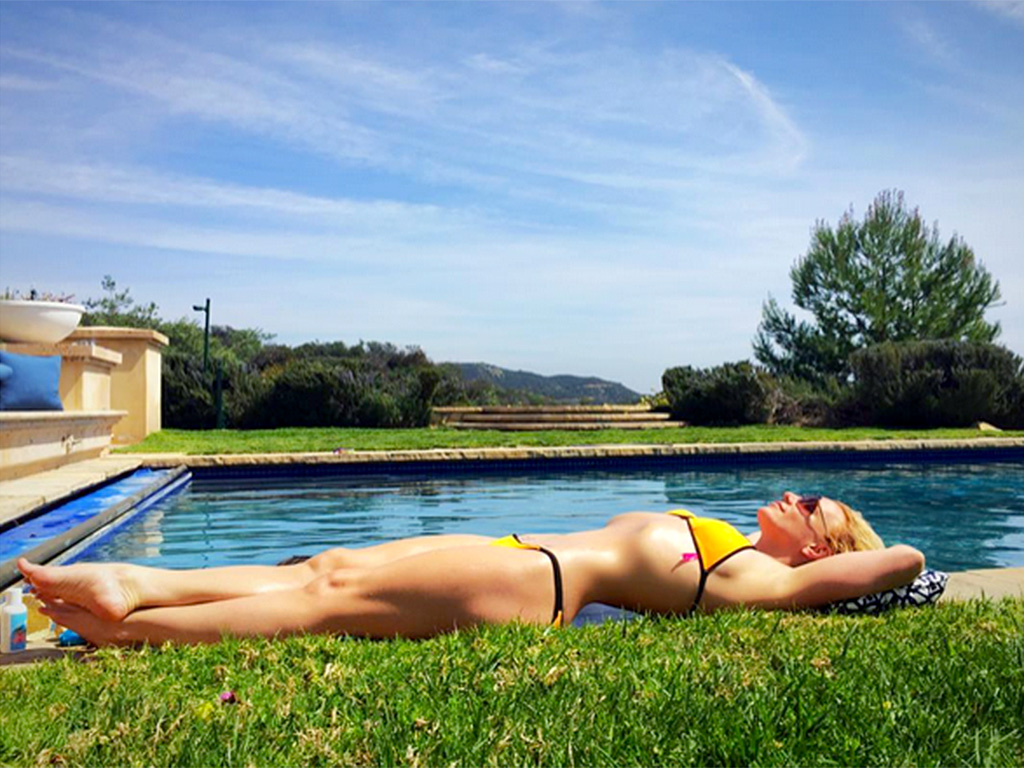 Source: Britney Spears / Instagram
Earlier this month, Spears admitted in
an interview with V magazine
that she rarely uses her computer because it's not her "thing." She also revealed that she has learned to ignore the haters.
"Whoever is in the spotlight, people are really quick to judge," she said. "I mean, there are a lot of kids coming up who've experienced that. You know,
Justin Bieber
, he's huge, and he experiences that. It's just the way the world works, unfortunately. I've been doing this for 20 years. I kind of don't pay attention to it. I have my relationship with God and myself and that's what matters to me. I really don't care what most people think."