Caitlyn Jenner
and
Arnold Schwarzenegger
go way back.
The two linked up on Wednesday at an event and reminisced about their past in a Snapchat video.
"Here with my old friend Caitlyn here," Schwarzenegger, 68, said in the snap, calling the Olympic champion a "very good friend" and a wonderful person.
"We're having a great time schmoozing."
Jenner, 66, smiled beside Schwarzenegger before chiming in.
"Yes. [we go] way back, I'm talking over 40 years."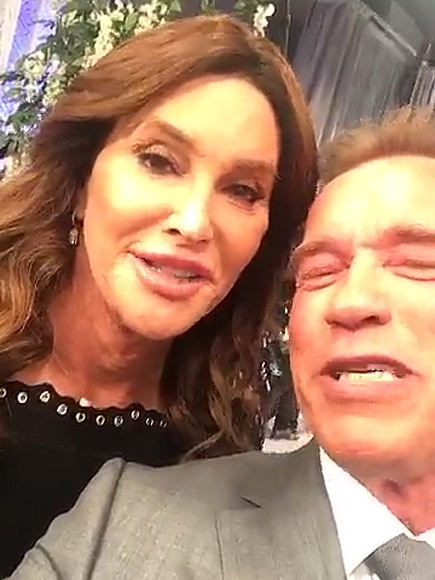 The stars share an athletic history: Jenner, then known as Bruce, famously won the decathlon at the 1976 Olympic Games, and before he became an actor, Schwarzenegger was known for his Olympic weightlifting.
Between run-ins with old pals and a
new locker
at the Sherwood Country Club, it's been an exciting week for Jenner.
During a Wednesday appearance on the
Today
, Jenner spoke about her love life.
"I know people are always interested in that," she said. "Right now, I am just so busy kid of doing what I'm doing. But it would be nice to kind of share your life with somebody. But hey, I'm open."