From
Amy Adams
to
Emma Watson
, stars are speaking out in support of women's rights, specifically regarding wage equality in America.
Equal Pay Day, founded in 1996 by the
National Committee on Pay Equity
in the U.S., is recognized annually on April 14 – a date chosen to signify just how much longer women, on average, must work to make as much money as men in the previous calendar year. Wage equality is a cause that politicians, the general public
and
Hollywood's leading ladies can all get behind.
Here are just 15 of the notable celebrities who are calling for action via awards show speeches, op-eds, public service announcements, social media hashtags (#Ask4More) and many other outstanding efforts. 
1. Jennifer Lawrence.
After it was revealed in the Sony hack that
Lawrence
had earned less money than her male
American Hustle
costars, she reflected on why she hadn't fought for more money in a pointed essay for Lena Dunham's Lenny Letter. "I would be lying if I didn't say there was an element of wanting to be liked that influenced my decision to close the deal without a real fight," she wrote. "I didn't want to seem 'difficult' or 'spoiled.' At the time, that seemed like a fine idea, until I saw the payroll on the Internet and realized every man I was working with definitely didn't worry about being difficult or spoiled."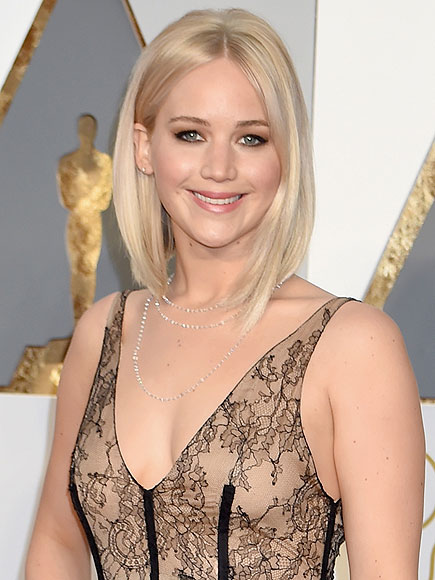 2. Jessica Chastain
In response to Lawrence's essay, the
Crimson Peak
star spoke out about the issue. "There's no excuse," she
told Variety
. "There's no reason why [an actress such as Lawrence] should be doing a film with other actors and get paid less than her male costars. It's completely unfair. It's not right. It's been happening for years and years and years. I think it's brave to talk about it. I think everyone should talk about it."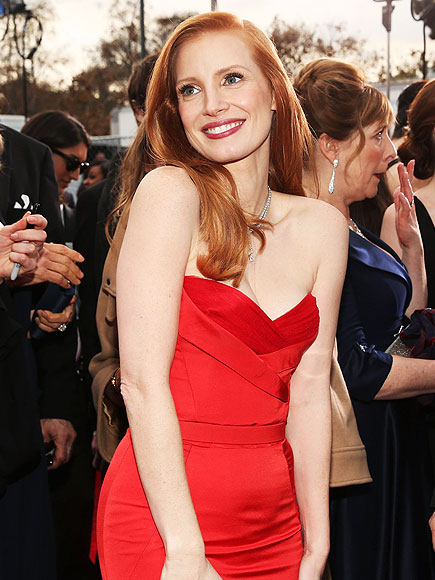 Christopher Polk / WireImage
3. Sandra Bullock
The actress sees the issue of wage inequality as "bigger than money" – it's a whole system of discrimination. "I know we're focused on the money part right now. That's just a by-product," Bullock told
Variety
. "I keep saying, 'Why is it that no one is standing up and saying you can't say that about a woman?' We're mocked and judged in the media and articles. Really, how men are described in articles versus women, there's a big difference. I always make a joke: 'Watch, we're going to walk down the red carpet, I'm going to be asked about my dress and my hair while the man standing next to me will be asked about his performance and political issues.'"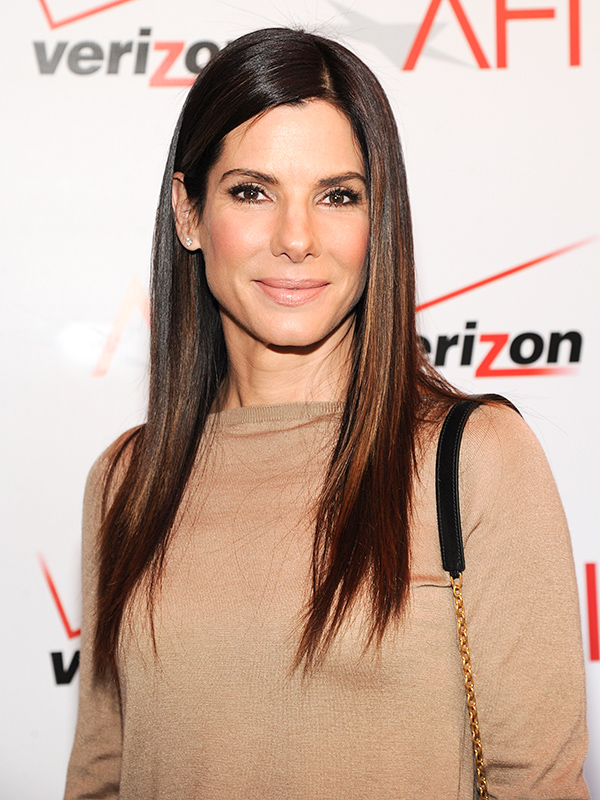 4. Amy Adams
In the
actress's April Allure cover story
, Adams lamented the wage gap in Hollywood, but also for women in
all
industries. "That's what is so great about what Emma Watson is doing," Adams, 41, said. "She's not talking about actresses; she's talking about women all over the world." Adams also opened up about her own experience with receiving less than her male colleagues. "I wasn't comfortable [talking about it] because I don't feel bad for myself as an actress," she said. "I feel really fortunate. I started doing research, and it was striking how women don't feel comfortable negotiating for raises."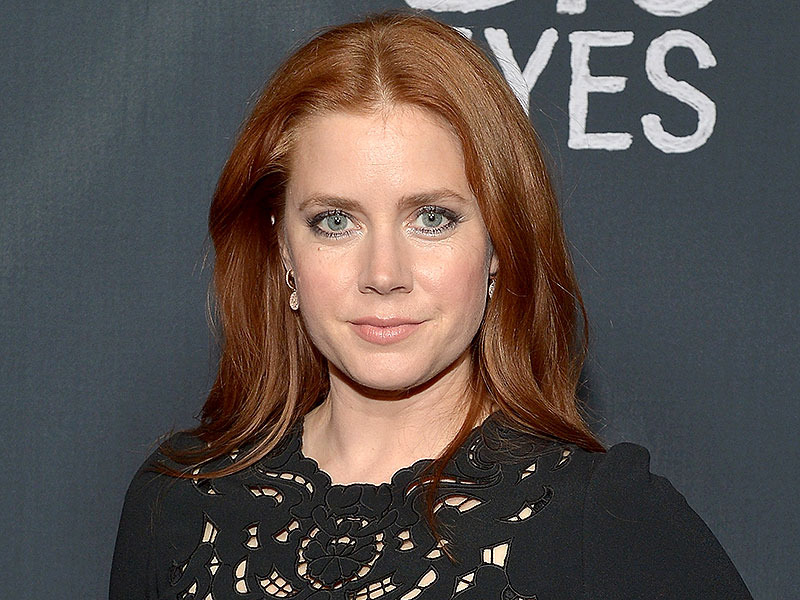 5. Carli Lloyd
Co-captain of the United State's women's national team – and author of a forthcoming memoir,
When Nobody Was Watching
– the two-time Olympic gold medal winner
wrote an op-ed
for the
New York Times
on joining four four teammates in filing a safe-discrimination complaint against U.S. Soccer in March. "If I were a male soccer player who won a World Cup for the United States, my bonus would be $390,000. Because I am a female soccer player, the bonus I got for our World Cup victory last summer was $75,000," she wrote. "I understand that the men's World Cup generates vastly more money globally than the women's event, but the simple truth is that U.S. Soccer projects that our team will generate a profit of $5.2 million in 2017 while the men are forecast to lose almost $1 million. Yet we get shortchanged coming and going."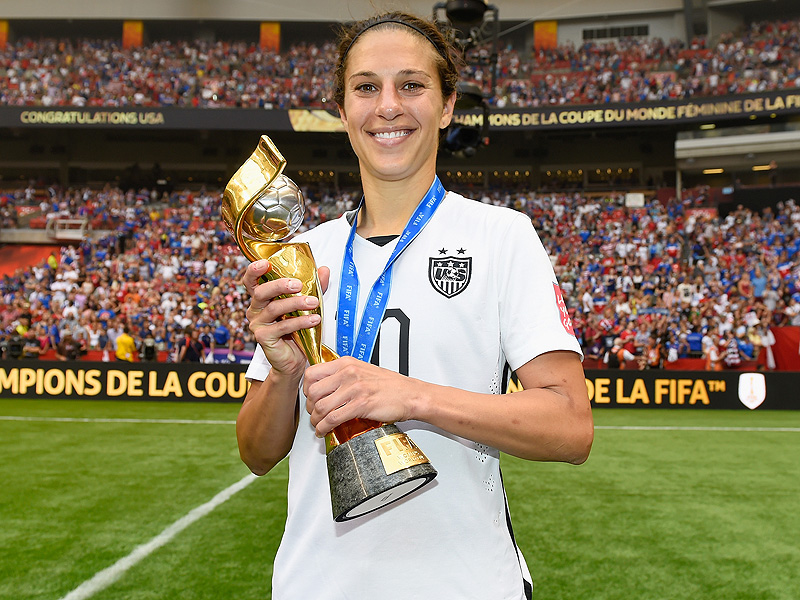 6. Christina Hendricks
Hendricks, 40, is best known for playing a 1960s working woman in an office oozing with sexism. This fact made the
Mad Men
actress's gender equality
PSA for Funny or Die
all the more fitting. In the clip, Hendricks goes to work in a "modern office," but still retains the professional sensibilities her character, Joan, picked up in the '60s, including smoking and drinking at work, using a typewriter and being completely lost when it comes to today's technology. When a "colleague" expresses confusion at her outdated actions, she says that if she's going to work in a world that pays women like it's the 1960s, she's going to act like it, too. Hendricks owns the scene, as usual.
7. Patricia Arquette
The
Boyhood
actress, 48, deviated from the typical path of a gratitude-filled Oscar acceptance to use
the tail end of her speech to advocate for wage equality
. Even in a year where Hollywood was criticized for not recognizing diversity, the message was well-received. The audience immediately erupted in cheers, making hers one of the most memorable speeches of the evening. "To every woman who gave birth, to every taxpayer and citizen of this nation, we have fought for everybody else's equal rights," she said. "It's our time to have wage equality once and for all and equal rights for women in the United States of America."
8. & 9. … And Meryl Streep, and Jennifer Lopez
Streep and Lopez may not be lumped together very often, but we're so happy they sat next to each other at this year's Oscars. No two audience members were quicker to their feet following 
Arquette's speech
, proving just how much they agreed with her message –
and
making for one of the greatest GIFs of all time. Tune to 0:37 in the video to see their priceless reactions. 
10. Kerry Washington
We can't imagine Olivia Pope would ever accept being paid a lesser salary than a male colleague – and it appears her offscreen counterpart feels the same way. Washington Tweeted in favor of Equal Pay Day as part of Levo League's #Ask4More campaign. If it's a cause Olivia Pope can get behind, it won't be long until the rest of the world (or, at least,
Scandal
fans) follow suit.
#Ask4More. Equal Pay for equal work. http://t.co/E42qv4rjoJ #EqualPayDay pic.twitter.com/E1LkcQWcil

— kerry washington (@kerrywashington) April 14, 2015
11. Emma Watson
HeForShe founder
Watson is a stringent supporter of gender equality across all facets of life. In 2014, she gave a
kick-ass speech at the United Nations
to launch her gender equality initiative, HeForShe, speaking out about the demonization of the word "feminist," the responsibility of both sexes to solve gender inequality and, of course, the importance of equal pay.
"I think it is right I am paid the same as my male counterparts," she said. "I think it is right that I should make decisions about my own body. I think it is right that women be involved on my behalf in the policies and decisions that affect my life. I think it is right that socially, I am afforded the same respect as men." Preach, young woman. 
12. Charlize Theron
Charlize Theron has proved herself to be an advocate for equal pay – not just with her words, but through her actions, too. Following the
Sony hack
, where details about her salary for the film
Snow White and the Huntsman
were released, the
New York Post's Page Six
 uncovered that Theron had negotiated her pay to be closer to that of her male costar,
Chris Hemsworth
. It was a win not only for the actress, but for gender equality overall. Her negotiation tactics worked, and Theron received increased pay as a result. Equality in action. 
13. Beyoncé
If you've listened to Beyoncé's tune "***Flawless," where she samples sound bites from Chimamanda Ngozi Adichie's speech "We Should All Be Feminists," you know that the icon is
all about
gender equality. Perhaps less known than her musical activism, however, is Beyoncé's essay, "Gender Equality Is a Myth!" which was published in
The Shriver Report
, in which she discusses the dismal state of gender equality today.
"Today, women make up half of the U.S. workforce, but the average working woman earns only 77 percent of what the average working man makes," she wrote. "But unless women and men both say this is unacceptable, things will not change. Men have to demand that their wives, daughters, mothers, and sisters earn more – commensurate with their qualifications and not their gender. Equality will be achieved when men and women are granted equal pay and equal respect."
14. Sarah Silverman
Sarah Silverman may be pretty funny, but when it comes to gender equality, she in no joke. During a sit down with Levo League in the days before Equal Pay Day, Silverman shared a personal experience with wage equality, where she was paid $10 for a 15-minute stand up comedy performance. After leaving the theater, she discovered men who did the exact same job made significantly more money than she did – $60.
"I'm all for women having to work harder to prove themselves at this juncture, if that's the way it is in the world," she said. "But if you work a job, and a man is working the same job, you should be getting paid the same." This isn't Silverman's first foray into feminist activism: Through her work with
Lady Parts Justice
, a group that uses humor to combat gender inequality, she's long cemented herself as a proponent of women's rights. 
15. Chloë Grace Moretz
She may be young, but Moretz, 19, is already standing up for equal pay. In recognition of Equal Pay Day, the actress
Tweeted
a photo of her hand holding 78 cents – the amount a woman makes today for every man's dollar.
For every dollar a man makes a woman makes #78Cents let's squash the wage gap. #EqualPayDay #EqualPayEqualWork pic.twitter.com/IvvYwlupIQ

— Chloë Grace Moretz (@ChloeGMoretz) April 14, 2015
16. Amy Poehler
Poehler has long considered herself a feminist, even apologizing after
Taylor Swift
called her and
Tina Fey
out for what she called an
anti-female joke
. Poehler spoke out again on Equal Pay Day, this time, to encourage women to ask for the salaries they deserve. "It is not overreacting to ask for what you want and need," she said.
RELATED VIDEO: Is the New Bachelorette Series Twist Sexist?