On the morning of Sept. 11, 2001, Larry Sullivan, a firefighter with New York City's Rescue 5 in Staten Island, was not on duty.
But, like so many other off-duty firefighters that day, he rushed in to help.
All 11 of Sullivan's on-duty buddies riding on the Rescue 5 rig that day perished after being last seen driving into the smoke and fire that engulfed the area.
Sullivan, who was not on that truck, survived, but years later developed an intestinal cancer that his daughter, Erin, believes
was linked to his presence at Ground Zero
.
He died in August 2012 at the age of 53.
A year later, Erin, 25, got to sit in the truck her dad used to ride when it rolled back into Staten Island. "It felt like I was with him again," says Erin who has just graduated from nursing school.
The rescue truck was one of two
New York City Fire Department
9/11 rigs saved from the scrapyard by a group of Chicago-area firefighters led by Chris Gantz.
Joined by firefighters across the country, their nonprofit
Remembrance Project
has turned the trucks into traveling exhibits to remember the bravest and educate the youngest about the heroic sacrifices made by first responders and the tragic events of the worst homeland terrorist attack in U.S. history.
The Chicago firefighters and their families reached into their own pockets to buy the trucks at scrapyard value, while volunteers restored the trucks.
Consulting with schoolteachers, Gantz and his team developed an accredited educational program that firefighters have delivered around the country to thousands of children and adults in 33 states. To date, the trucks have traveled 35,000 miles.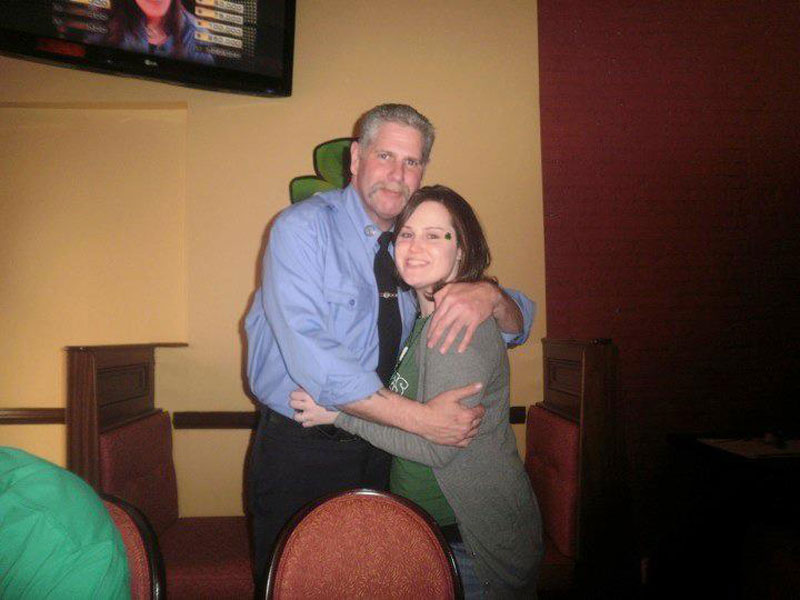 "Firefighters understand that every one of the guys on the rig that day knew they were going to the big fire," says Gantz, a 15-year veteran. "We want the children of today and tomorrow to understand the sacrifices made by those in the past ... so that the husbands and dads and brothers and sons are not forgotten."
In all, nearly 3,000 people were killed in the 9/11 attacks on the World Trade Center, Pentagon and in a field near Shanksville, Pennsylvania, where United Airlines Flight 93 crashed. Of those who died at the World Trade Center, 343 were firefighters and paramedics, 23 were New York City police officers and 37 were Port Authority officers.
Jeremy Painkin, 30, a Dallas firefighter and Remebrance Project operator, says seeing the trucks makes a strong impression on kids. "I say something bad happened and here are the people who were saved and here is what the people on this truck did," he says.
One particularly emotional experience, Painkin recalls, was when a former New York City firefighter approached him on a stop in Santa Monica, California. "He said, 'Hey, I just want to thank you. I was on a truck on 9/11 and I didn't die, but I was there.' "
For Erin and her brothers – two are now New York City firefighters and one is a New York City policeman – Gantz's project has given them a special gift.
"I think it's a great thing that they're taking time out of their lives to do this," she says. "It means a lot to me that it's important for them to keep these memories alive."
Know a hero? Send suggestions to heroesamongus@peoplemag.com. For more inspiring stories, read the latest issue of PEOPLE magazine