Chris Young
has had a pretty solid start to 2016. His headlining "I'm Comin' Over" tour has already played 19 sold-out shows and he's nominated for
four ACM Awards
. Not too shabby.
Last week in Nashville, the singer was joined by "Think of You" duet partner
Cassadee Pope
to celebrate Southwest Airlines' 30 years in Music City – and PEOPLE was invited along for a surprise mile high concert for their Live at 35 music series. It's not every day you get to hop on a chartered plane and be treated to some pretty spectacular live music – turbulence and all. Did we mention how cool it was to board a plane on an open tarmac like it was 1960?
Getting nosey with #TennesseeOne today before flying to Memphis. @SouthwestAir #Nashville #GoPro pic.twitter.com/MaHDlRVGjt

— Katie Kauss (@katiekauss) February 23, 2016
"If this is new for you guys, it's definitely new for me," Young, 30, joked about singing on a plane, before kicking off the flight with his hit "I'm Comin' Over." The singer proved he's multitalented, leaning against the wall to steady himself during some turbulence and still not missing a beat.
•
Don't miss a beat of country music news, photos and videos! Click here to get all this and more in the PEOPLE Country Newsletter.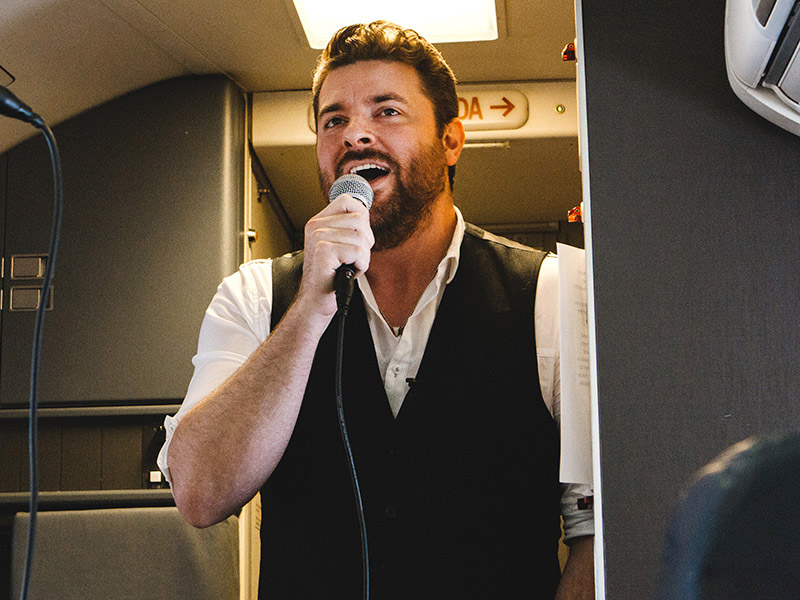 Stop What You're Doing and Hear Chris Young's First Date Checklist
"I feel like I'm breaking a rule,"
The Voice
winner, Pope, 26, confessed while standing up at the front of a plane before joining Young for their chart-climbing duet "Think of You."
It's no surprise the two are so in sync: Pope has been opening up on Young's tour – and the camaraderie extends to friendly mocking.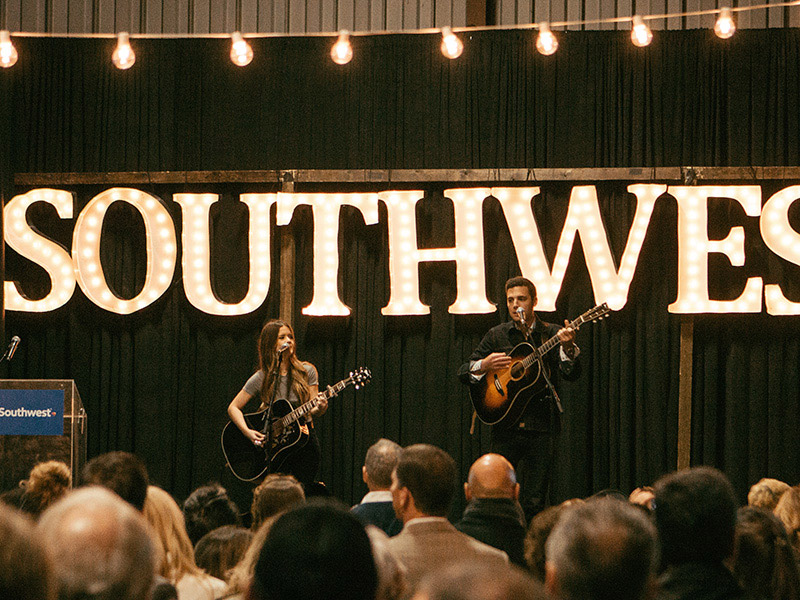 "There was this one time where Cassadee forgot to come out and sing the duet," Young joked to PEOPLE about their tour adventures. While Pope insisted she didn't forget but "was late," Young and his team made sure it didn't happen again. "We started to go buy 18 of those cheap clocks from Walmart and put them all over her room."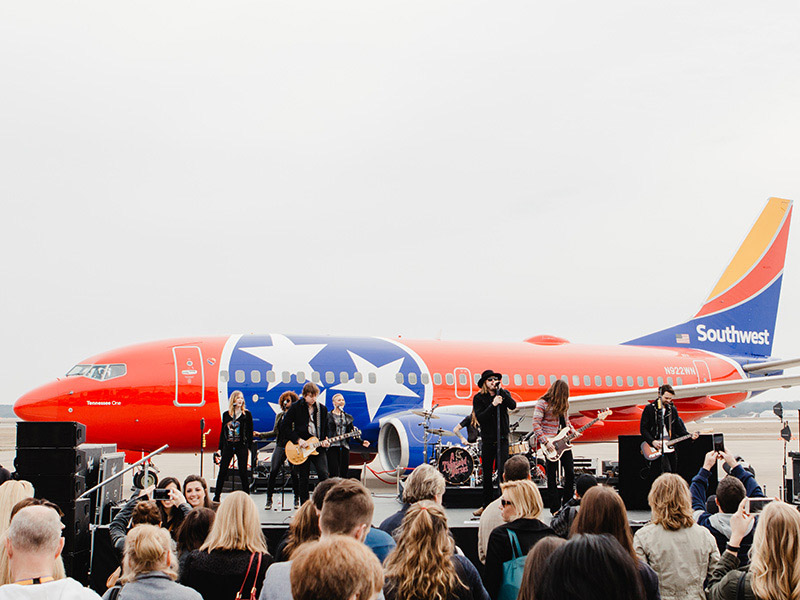 The Southwest Airlines Live at 35 celebrations also included performances by Maren Morris and A Thousand Horses at the airplane hanger and a newly commissioned plane decorated with the Tennessee state flag.