The first cousin of
John Charlton
, who allegedly murdered and dismembered a Seattle mom, says that the news of John's arrest has
shocked his entire family
.
"We can't make heads or tails of it," Travis Charlton of Clarkston, Washington, tells PEOPLE. "We don't really believe it but of course we're family so I don't think anyone could believe someone in their own family could do something like this."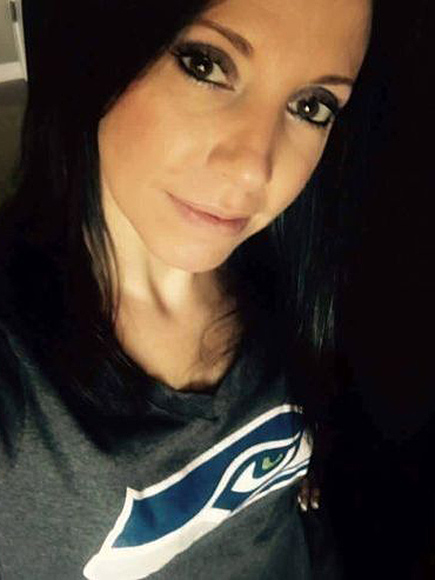 John, 37, has been charged with first-degree murder in the death of Ingrid Lyne, a 40-year-old mother of three from Renton, Washington.
A Bright Future
According to Travis, John came from "a very good upbringing" and was a "preppy boy" who was close with his sister Shannon.
His parents, Ray and JoAnn, were both in the military and had high standards for their two children growing up.
"Everyone was required to work around the house," says Travis.
But in 2006, Ray and JoAnn
filed a restraining order
against John, who Travis says was always a "normal person."
"[John] has been known to hold grudges for several years and exposes frustrations when under the influence of alcohol or drugs," his parents wrote in the request for the restraining order.
Charlton then moved to Montana where he was charged with theft in 2009.
It was in Great Falls, Montana, that he met Heather Danishefsky, who
he dated for six months
.
"He seemed to have a good strong head on his shoulders," Danishefsky, 28, tells PEOPLE. "There were some things that were off about him, though, with his personality."
•
Want to keep up with the latest crime coverage?  "Click to get breaking crime news, ongoing trial coverage and details of intriguing unsolved cases in the True Crime Newsletter.
Travis says that John couldn't leave the state for five years because of his probation.
But then things got better. "His parents would go see him. He got into the stock market to better his life and become more successful," Travis recalls.
Wanting the Truth
Travis says that his family, who have been receiving hate mail since John's arrest, are "praying for Ingrid's family" – but at the same time, they feel guilty about praying for their own.
"But then we feel bad about it," he says. "No one teaches you how to go through something like this. It's just so unbelievable. We know something happened but we just want to know what the truth is so we can breathe again."
He adds: "If he did it, then he deserves what is going to happen to him. My whole family is on that stance. If he did it, he deserves to go to prison."
The last Travis heard before the tragedy, John was "really shaping up and getting better."
"After the retraining order they worked on their relationship with John," he says. "Just last summer she [JoAnn] was telling me how good Johnny was doing."
According to Travis, John's mother "was really happy with how his life was going. Then this was the next thing I heard about."