Here's one wedding theme we haven't seen before.
Last month,
Ashley Fonda and Alika Madeiros
of VH1's popular
experimental dating show
,
Dating Naked
, wed in the same thing they had on when they met ... nothing!
Now, feast your eyes on an exclusive clip of their happy day and see it all – well, thanks to
blurring effects
, you won't see it
all
, but you'll get the idea.
The wedding, which airs Thursday at 9 p.m. ET, begins with the couple fully clothed as they head down the aisle towards bare-bodied guests, who've formed a drum circle to welcome them.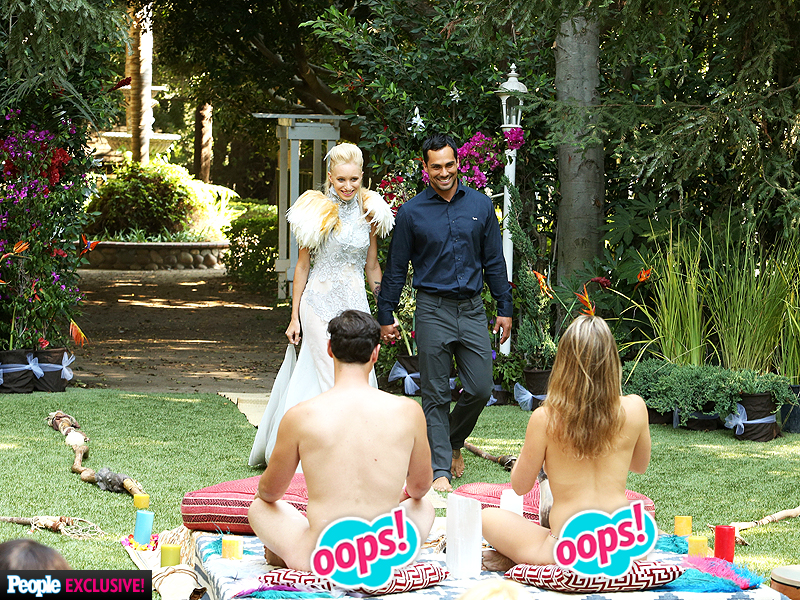 But just before their shaman starts to officiate the ceremony, Fonda and Madeiros join the party, disrobing to the cheers of their peers.
"As a little girl, I definitely didn't picture having a naked wedding," Fonda told PEOPLE in August. "But this was such a liberating experience!" And though one wedding attendee in the clip describes the event as "some weird s--- going on", Fonda, an artist, says it was just what they wanted.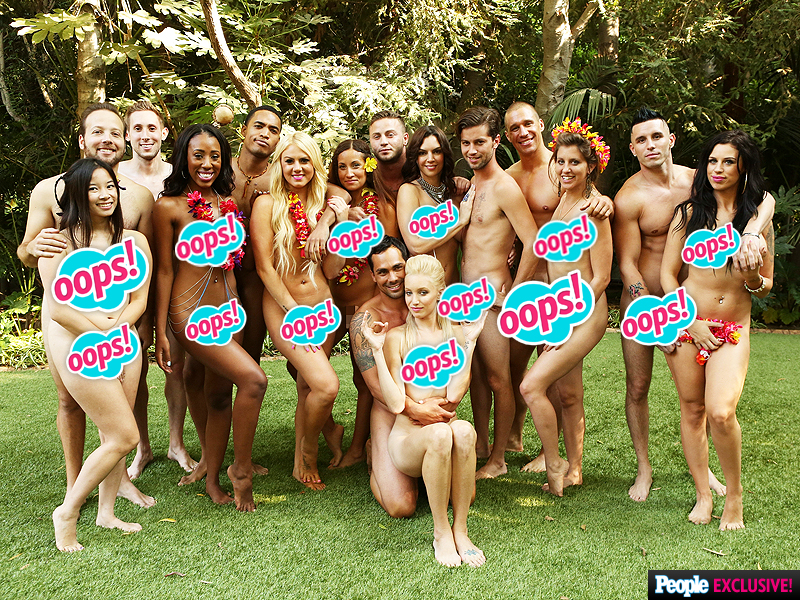 "It was more a celebration of me and Alika getting to share our love with everyone," she says. "It was very artistic with lots of paint and vibrations. It was different but it was good."
Can't get enough of naked dating?
EW reports
the show, which ends Sept. 25, has been renewed for a second must-see season airing next summer.