While executing a search warrant on Tuesday, New Orleans detectives found a handgun inside the Mercedes Benz SUV former New Orleans Saints player Will Smith was driving when
he was killed by gunfire
Saturday night.
A police statement obtained by PEOPLE confirms investigators searched Smith's Mercedes G63 and the Hummer H2 owned by his 28-year-old accused killer, Cardell Hayes. Inside the Hummer, they found a revolver and inside Smith's vehicle, a 9mm pistol. Both guns, according to police, were fully loaded.
Earlier this week, John Fuller, an attorney representing Hayes
told reporters
he suspected a second gun was likely present during a confrontation between his client and Smith that preceded the shots, and said his client "was not the aggressor" in Saturday's violence.
Fuller also wants everyone involved in Saturday's incident to submit to toxicology testing and said he had a "strong suspicion" Smith may have been "under the influence of some kind of mind-altering substance" on Saturday night.
Fuller added, "It would be safe to say that not only did my client feel threatened but citizens that were out there on that block felt threatened as well. The unearthing of a second gun will lend itself to the defense of Mr. Hayes."
In smartphone footage shot moments after the shooting, an eyewitness is heard claiming someone had warned the shooter he was armed, which allegedly prompted the shooter to withdraw his gun and start firing.
Smith's 33-year-old wife Racquel was also shot Saturday night, sustaining bullet wounds to one of her legs. In the video, she can be heard sobbing and screaming for help. "I'm shot, I'm shot," she cries out. "Help! I need an ambulance. My leg has been shot. Where's the ambulance? Where's my husband?"
The press statement from the New Orleans Police Department claims Smith was shot multiple times following a heated exchange with Hayes. The argument followed a minor car accident involving both of their vehicles.
•
Want to keep up with the latest crime coverage? Click here to get breaking crime news, ongoing trial coverage and details of intriguing unsolved cases in the True Crime Newsletter.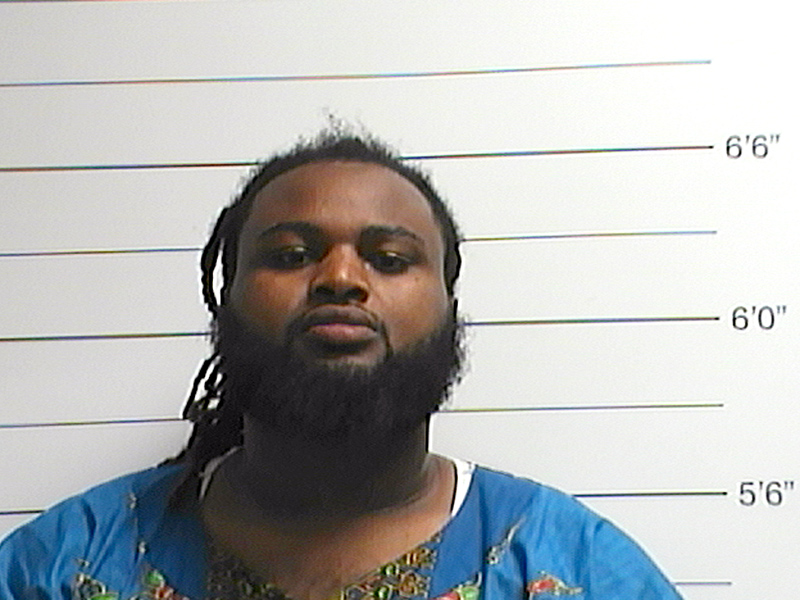 Orleans Parish Sheriff's Office via AP
Detectives in New Orleans are confirming they have acquired surveillance videos that appear to contain footage of a traffic collision between Smith's Mercedes SUV and the Hummer that occurred moments before Saturday's shooting.
Video footage that appeared online Tuesday appeared to show a Mercedes Benz SUV rear-ending a Hummer. It shows the Hummer pulling over to the side of the road and stopping as the Mercedes Benz SUV pulls around it and drives away from the scene. The Hummer can be seen following the Mercedes Benz SUV out of the frame.
"Detectives are in the process of reviewing that video and obtaining additional video to use as part of the investigation," the police statement reads.
According to USA Today
, a lawyer for a man who was a passenger in Hayes's Hummer Saturday has characterized Smith's death as "justifiable homicide."
Attorney Tanzanika Ruffin did not return PEOPLE's calls seeking comment, but released a statement to
WDSU-TV
claiming her client, Kevin O'Neal, feared for his life during Saturday's dispute.
"Smith had a gun and was going to shoot it and Cardell may have saved both of their lives," reads the statement from Ruffin. "In my mind, this is justifiable homicide. We assume Will Smith is a saint but he's not."
Smith, 34, and his wife met up with two men for dinner hours before the shooting: former Saints teammate Pierre Thomas and William Ceravolo,
a former New Orleans police captain named in a wrongful death lawsuit filed in 2006 by Hayes
, PEOPLE confirms.
The ex-cop was one seven parties Hayes sued following his father's 2005 shooting death at the hands of police.
Hayes's father, Anthony, was shot nine times the night of Dec. 26, 2005, after allegedly refusing orders from police who'd spotted him walking down the street with a small knife. The suit, which sought $4 million in damages, was settled out of court in 2011 but the terms of the settlement agreement remain under a court-ordered seal.
In his suit, Hayes, 28, alleged police used excessive force in their handling of his father, who had a history of mental illness, according to the filing. The suit alleged that the city failed to properly train its police.
A motion to dismiss the suit, filed by attorneys for the city, alleged that Anthony Hayes pointed his knife at Ceravolo before lunging at him. Other officers, fearing for the captain's life, opened fire, but Ceravolo's gun remained holstered.
According to police, additional charges could be filed against Hayes as their investigation into Smith's slaying continues.
Hayes has been charged with second-degree murder and is being held on $1 million bond.
NOLA.com reports
Hayes will have a preliminary hearing on April 28th.