In his three years in the NFL – first with the Detroit Lions and then, briefly, the Carolina Panthers – safety
Ricardo Silva
banked $2 million, along with bragging rights to having intercepted two Super Bowl quarterbacks.
But besting
Tom Brady
and Russell Wilson is a "closed chapter," says Silva. It's a 10th-grade geometry book he's opening now, finding new rewards as a
Teach for America
recruit at Washington, D.C.'s
Ballou High School
.
It's not easy, the Baltimore, Maryland, native, 26, tells PEOPLE: "Football, all you got to do is wake up and work out and do what you're told. With teaching, a student might come in and just say, 'I don't want to do it,' and you have to find a way to teach this kid, get him motivated."
So far, so good. In just his first month at the head of the classroom – for which Teach for America provides training and Silva is paid a $51,000 salary in exchange for a two-year commitment to a disadvantaged school like Ballou – Silva has broken through with at least one of his 10th-graders, Alexus Wilson.
Wilson, 16, says she's gotten her first A's, on worksheets about angles and isometry, thanks to Silva.
"I was getting D's, but he explains things in a way that makes sense," the sophomore says.
As for Silva, who was cut last year by the Panthers, he has turned down a lucrative college coaching offer and rejected his agent's plea to play in Canada. He was drawn to teaching, he says, because "I would love to see kids go to college. And I feel like I can show them the way."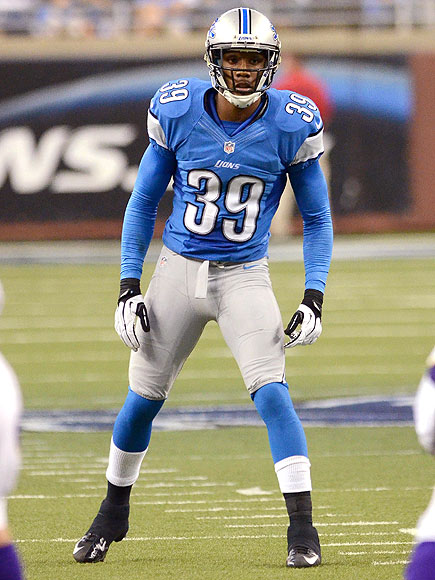 Mark Cunningham / Detroit Lions / Getty
For more on Silva, pick up the latest issue of PEOPLE, on newsstands Friday