Donald Trump
landed by helicopter at his Sunday night rally in Boca Raton, Florida, to the shouts and screams of his loyal supporters.
"Trump is the man who can reconstruct America," George Byk, 27, a visiting lawyer from Warsaw, Poland, tells PEOPLE.
"I came over to the U.S. because I am fascinated by the election process. Trump is a showman, and I like how he says, 'Washington, you're fired!' "
When Trump's lighted helicopter descended from the dark sky it looked like a scene out of
Star Wars
. With an alternating mix of opera, country and old rock music blaring in the background, the vibe was electric.
The packed rally, filled with supporters holding "Make America Great Again" signs, was held in 82-degree weather at Boca Raton's waterfront Sunset Cove Amphitheater in Burt Aaronson South County Regional Park.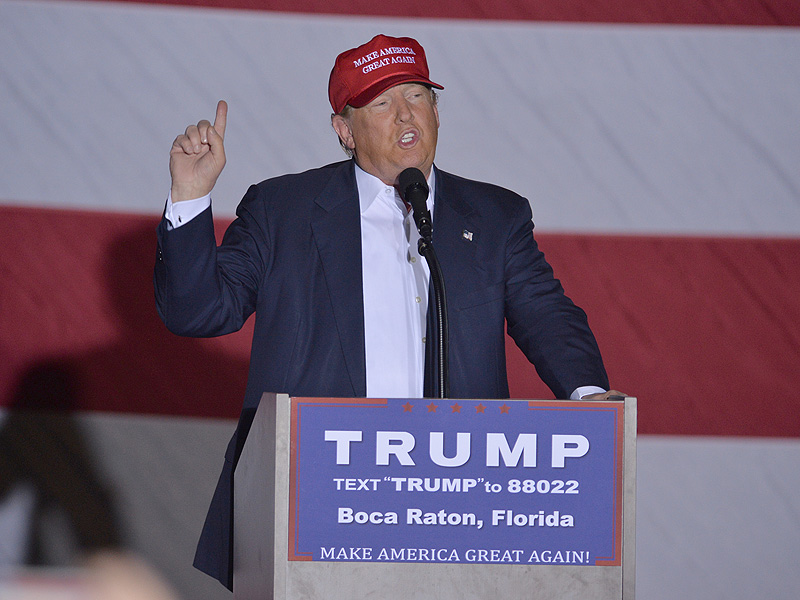 Supporters were cheering the leading Republican presidential candidate because they believe he can protect America, create jobs and reignite the public spirit.
"Donald Trump has motivated America," a 23-year-old student at Florida Atlantic University in Boca Raton, tells PEOPLE. "And he has a solid chance of winning."
Just two nights after Trump called off his much anticipated Chicago rally due to thousands of protesters and concerns about safety, the Boca Raton event was peaceful with tight security and very few protestors.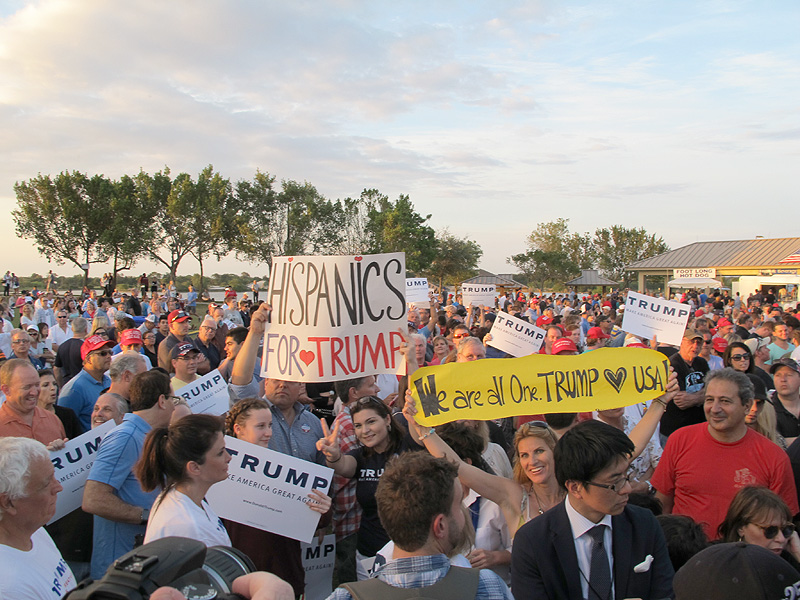 "We want peace, we want happiness," Trump told the crowd while standing on stage in front of a massive American flag wearing his red campaign golf cap.
"In Chicago, we wanted everyone to go home really peaceful and really happy, so we said, 'You know what we'll do, we'll postpone it,' and it was a really wise decision."
Some supporters at the rally don't believe Trump's straight talk and oft-aggressive rhetoric are the cause of the recent protesting.
"This violence we had at rallies in the past few days was crazy, but it's disturbing to hear people blame Trump for it," Madeline Moreira, 28, a Miami lawyer, tells PEOPLE.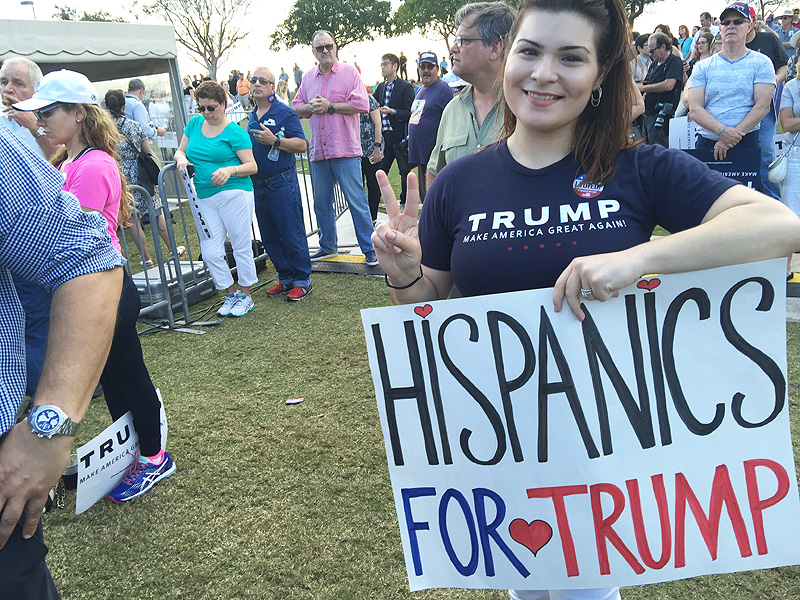 "Sometimes his style of talk frustrates me but I will take a rough honest man over a manicured puppet any day."
Hunter Akers, 16, a Palm Beach Gardens high school student, isn't worried about any more violence. He thinks Chicago was a different situation that won't likely be repeated.
"I feel secure here at the rally," he tells PEOPLE. "Trump has loyal followers, and I believe he truly loves America. He says what other candidates won't. Sometimes that upsets people."
Others at the rally talked about how they have read Trump's books, watched him build a successful business and host reality TV shows.
"Trump has become larger than life," a security expert tells PEOPLE.
"He has the most people at his rallies because they want to hear what he will say next. He does like to stir things up, but most of the violence with demonstrators comes from the demonstrators just acting up to draw attention to themselves."