It's primary day in New York and the polls are packed with voters eager to cast their ballots – including the presidential candidates themselves.
Donald Trump
and
Hillary Clinton
, accompanied by her husband, Former President
Bill Clinton
, all voted in the Empire State on Tuesday.
The Clintons cast their ballots in a gymnasium at the Douglas G. Grafflin elementary school near their home in Chappaqua, New York.
"This is a private ballot!" Clinton joked to the press as she walked into a voting booth.
"This has been a joy during the last two weeks to be here all over the state and I hope everyone gets out to vote," she said, according to
ABC News
.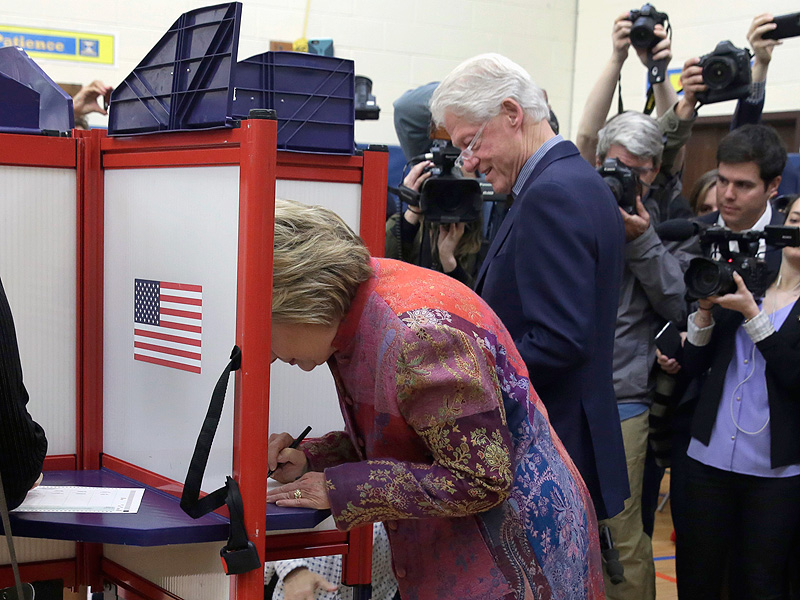 "I had a great time going around the city in the last couple days. Just seeing a lot of old friends, meeting new people. And I just urge everybody, please, come out and vote before 9 p.m. tonight."
And Trump voted at Central Synagogue in Manhattan, where he said he felt good about his chances in his home state.
"Putting in that vote today was really something terrific," he said at Trump Tower shortly after casting his ballot.
The two front-runners are widely expected to win New York, with each holding double-digit leads at the polls ahead of the crucial contest.