They could end up being
America's First Family
, but when
Donald
and
Melania Trump
first met in 1998, they almost didn't get together.
When asked to describe the moment he met Melania and the moment he fell in love with her, Trump says, "It may have been the same moment."
Introduced at a party in 1998, one year after he had split from his second wife, Marla Maples, "I saw Melania and I said, 'Who is that?' " Trump recalls. "She was a very successful model. She was terrific. I tried to get her number, and she wouldn't give it to me."
Why the cold shoulder?
"He came to the party with a date!" Melania explains, laughing. "I had heard he was a ladies' man, and so I said, 'I'm not one of the ladies.' He said later that he sent her to the ladies' room so he could get my number. I was like, 'Oh what a sneaky way!' "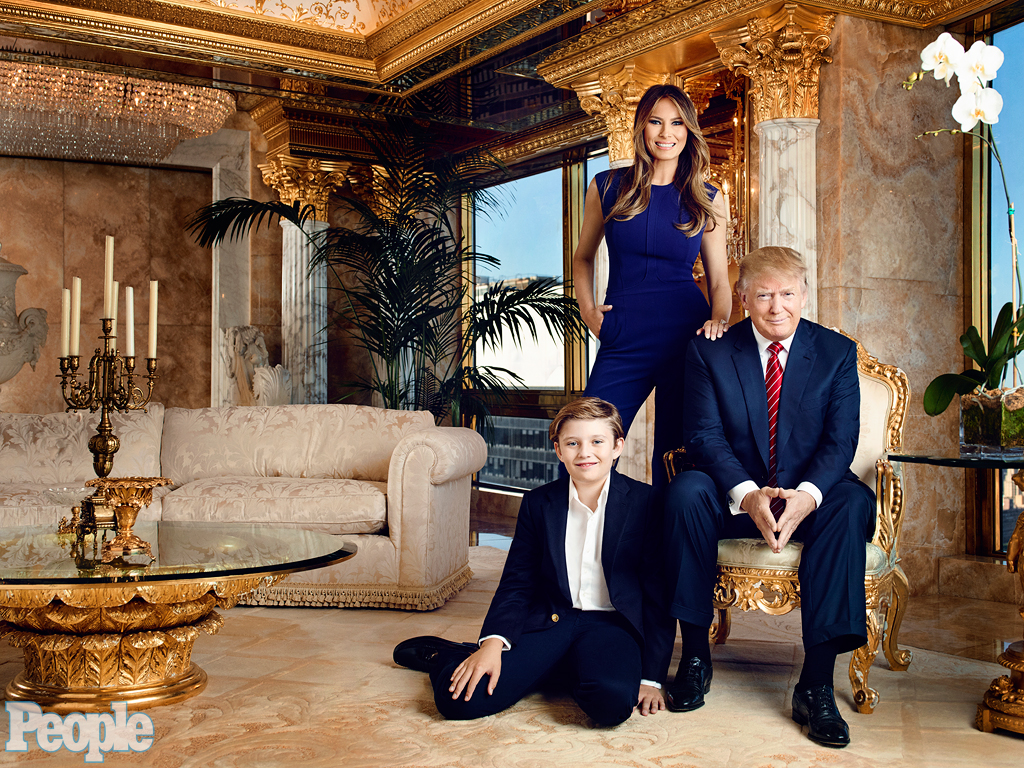 Still, Melania says she liked his "sparkle" and took his number. After returning from a modeling gig in the Caribbean, she called him, and on their first date, "we talked for almost the whole night," she says.
By the time they
wed in a lavish ceremony
at Trump's Florida estate, Mar-a-Lago, Melania has become close with his four
children
from previous marriages.
As Trump's daughter
Tiffany
recalls, "When I was a little girl when he had first met Melania, my dad asked, 'Do you like her? Do you like her?' I said, 'Daddy, I want you to marry her! Melania is so sweet and such a good
mother to Barron
.' "
With Trump's increasingly
busy life
these days, date nights are increasingly opportunities to just stay in and relax.
"A great luxury for me now is the opposite of going out, it's staying home," says Trump.
Ten years after their wedding, Melania says she may have figured out the secret to a happy marriage.
"We have our own bathrooms, so that's the key," she says with a laugh.
She and Trump share a love of
Elton John
and Pavarotti, but when it comes to TV, "I say, you watch your own stuff and I watch mine," she says. "We have Tivo! It's a great relationship."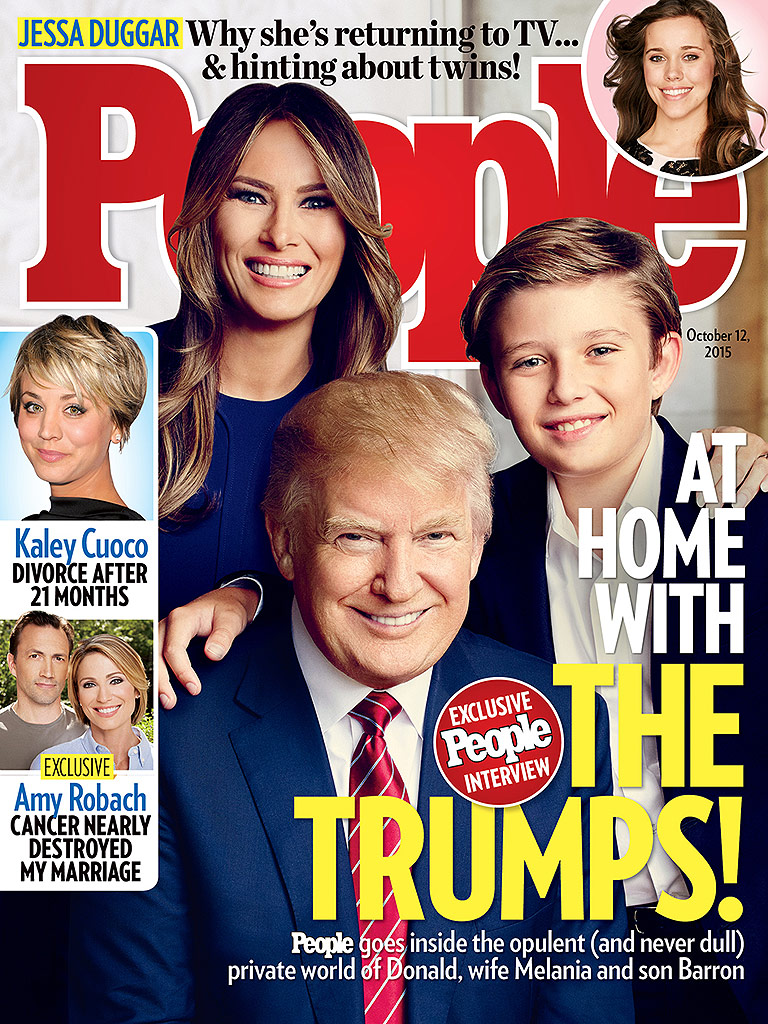 For much more of our exclusive interview – and at-home photos! – with the Trumps, pick up a copy of the new issue of PEOPLE, on newsstands Friday