Ana from Edmonton

Hey Canada! This is one of the cutest and most impressive things we've seen in a while. Check out Ana from Edmonton showing off her fantastic dance skills. Thank you Sonja Malaniuk, for sending this in - and thanks to Ana for making our day a little more awesome. :)If you have a Dance On 3/21 video from #WorldDownSyndromeDay, send it in! Email it to kaitlynp@cdss.ca or post it on our Facebook wall! #SeeTheAbility #Downsyndrome

Posted by Canadian Down Syndrome Society on Wednesday, March 23, 2016
You go, girl!
A 6-year-old with Down syndrome took the high road after she was rejected from a local dance company because she didn't adhere to "their standards" – by joining a different studio and starring in a viral dance video that has garnered over 50,000 views.
The footage shows Ana Malaniuk of Edmonton, Canada, busting a move to a mashup of Walk the Moon's "Shut Up and Dance" and Whitney Houston's "I Wanna Dance With Somebody."
And she totally rocked the routine.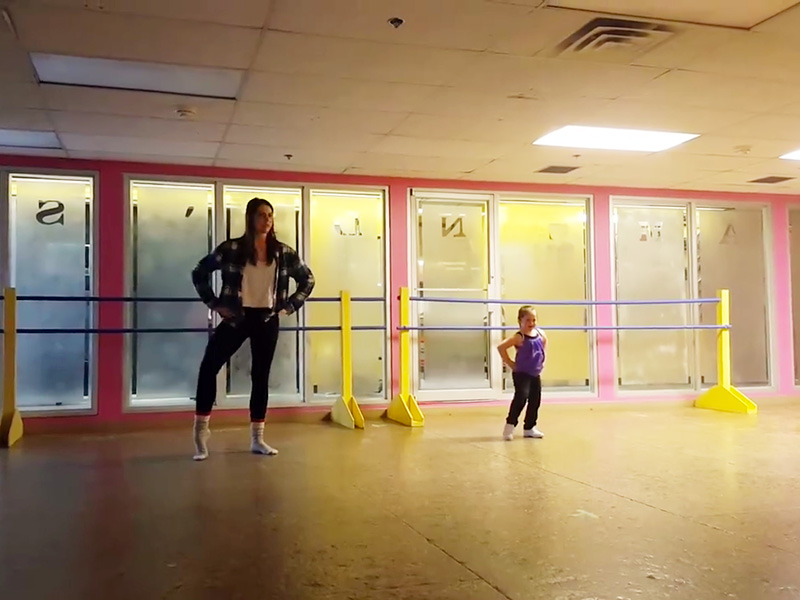 Source: Canadian Down Syndrome Society / Facebook
Sonja Malaniuk, Ana's mother, says her daughter's confidence has "grown hugely" since she joined Amanda's Academy of Dance, a studio offering specialized classes for children with different abilities.
•
Need a little inspiration? Click here to subscribe to the Daily Smile Newsletter for uplifting, feel-good stories that brighten up your inbox.
"She always liked dancing when the music came on, she liked the beat so I said, 'Let's give it a shot,'" Malaniuk told
Global News
.
In the video, Ana is seen shaking her hips, jumping and waving her hands with her teacher Shae-Lyn Bates.
"She's such a joy to have in class… She's helped me grow as a teacher," Bates told Global News.
Ana is practicing to compete in her first competition – and the young dancer could NOT be more excited.