Overnight flooding in Palestine – an east Texas town about 100 miles southeast of Dallas – left five people dead, including a grandmother and her four grandchildren, PEOPLE has learned.
An press release from the Palestine Police Department confirmed the news on Saturday morning.
According to the release obtained by PEOPLE, officers received reports from one area of the city, "with some indications that the water had reached the level of the roofline." At one point, authorities where made aware of a missing family from the neighborhood. Upon arriving, they conducted house-to-house searches, "in waist-deep water" as they tried to find the family of five.
"The water came down the hill," Palestine Police Department Capt. James Muniz told
CNN
. "The street was full of mud so the water just came up. With the enormous amount of rain we had, we had people tell us that within minutes, the water was waist deep."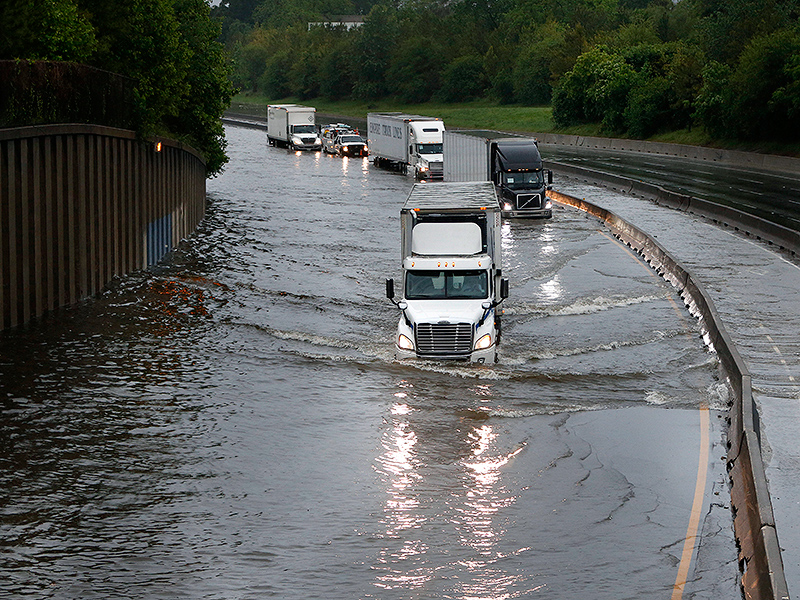 Karen Warren / Houston Chronicle via AP
In the middle of searching, a resident in the area alerted officers to what he thought were two children's bodies in his front yard. The bodies of an adult female and two more bodies of children "appeared to have been swept away into an area behind the houses by fast moving floodwaters," according to the release.
A neighbor, Merta White, told the
Palestine Herald-Press
that she saw the family while waiting on the roof of her house to be rescued by a helicopter.
"I thought it was a mailbox, but then I realized what it really was, and I started screaming," she said.
The victims have been identified as 64-year-old Lenda Asberry and her grandchildren, Venetia Asberry, 9, Devonte Asberry, 8, Von Anthony Johnson Jr., 7, and 6-year-old Jamonicka Johnson,
NBC
reports.
According to the press release, "about 6-8 other families were displaced by floodwaters on Timber [Drive] alone."