New York Giants quarterback
Eli Manning
is ready to explain his meme-inspiring Super Bowl moment.
When his brother
Peyton Manning
's team, the Denver Broncos, scored a critical touchdown that helped them defeat the Carolina Panthers in Super Bowl 50, cameras captured Eli looking less than enthused about
his older brother's soon-to-be victory
.
On Monday the
Giants
star answered the question on everyone's mind – why the heck did he look so unhappy watching his older bro on the field?
"I was focused on whether they were going for two, and knew the defense had to step up and make some stops," Eli told
TMZ
.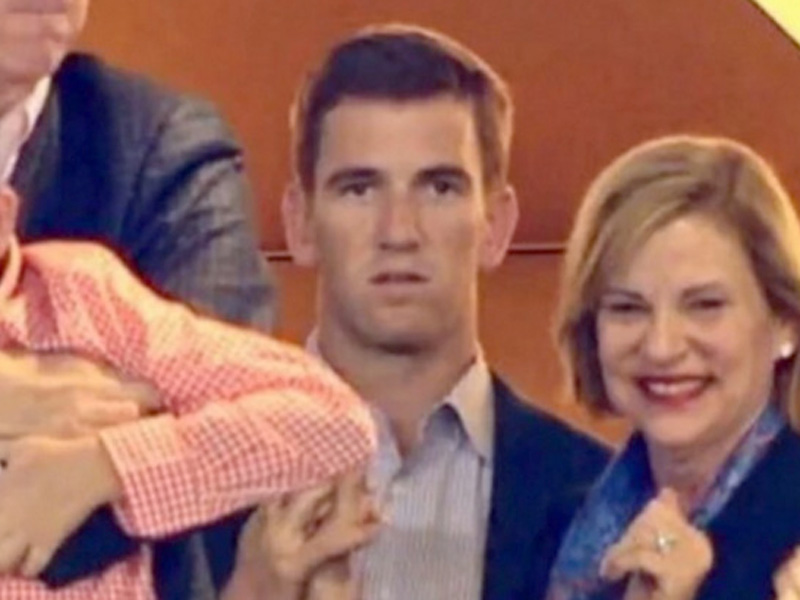 Eli Manning be like...
lol mean meme #SB50 pic.twitter.com/G3bxzpDVG2

— Diamond Sportbook (@BetDSI) February 8, 2016
Sad #EliManning is sad. https://t.co/2GG7Lo10Xa #SB50 pic.twitter.com/eKjR7kokJX

— Perez Hilton (@PerezHilton) February 8, 2016
when you graduate with honors and your brother is named the valedictorian and they forget about you https://t.co/dWlw0QuDhq

— BuzzFeed (@BuzzFeed) February 8, 2016
This is actually just cardboard cutout of Eli he is at home doing laundry pic.twitter.com/Rc5zLOqzdL

— Mezrahi, Samir (@samir) February 8, 2016
When your brother brings home a better report card than you. https://t.co/auwiPZa9lK

— Ryan Wyatt (@Fwiz) February 8, 2016
Eli Manning always looks like he just walked out of an M. Night Shyamalan movie. pic.twitter.com/HPEteQ3pZN

— Jamie Woodham (@jwoodham) February 8, 2016
Eli, ever the good sport, has said the videos and memes of his face circling the Internet are "all good stuff."