When dealing with breakups, most people drown their feelings – in chocolate, ice cream, or
The Notebook
. Not
Emma Watson
.
The
25-year-old actress-activist
revealed in the September issue of
Vogue U.K.
that, instead indulging in typical breakup pick-me-ups following her split from Oxford rugby star
Matt Janney
, she took a weeklong vow of silence.
"I felt really uncomfortable," she divulged about being single. "Even before my relationship ended, I went on a silent retreat, because I really wanted to figure out how to be at home with myself."
The
Harry Potter
star said she spent a week at a private facility in Canada's Rocky Mountains, where residents are required to remain silent for one week.
The two broke up in December 2014, and Watson said in the interview that the split was "horrendous." Still, Watson explained that overall, her dating experiences have been good ones.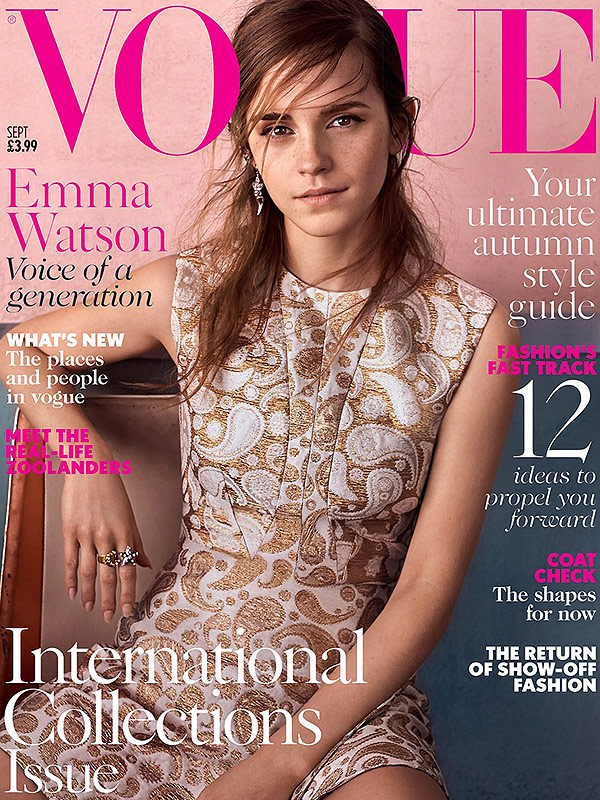 Amy Sussman / Invision / AP
Her past boyfriends (who include her college sweetheart
Will Adamowicz
) have generally made her feel "really cherished. They've built me up," the U.N. Women Goodwill Ambassador said, as she opened up about the difficulties of dating – and whether guys find her intimidating.
"I certainly haven't found that with doing all that I do or being all that I am, that I've struggled in my love life," she said. "I just think it's very patronizing towards men. It undermines them."
RELATED VIDEO: Emma Watson Rages Against Nude Photo Hack Threats