The family of Ingrid Lyne, the Seattle-area mother-of-three whose
dismembered remains were found in a recycling bin on Saturday
has released a statement.
"This weekend, a light went out of our lives forever. Ingrid, beloved mother, daughter, sister, and friend was taken from us for reasons we still cannot comprehend. Our hearts are broken and can never be fully mended," the statement, released to
local media
, says.
"But out of our grief, hope still springs, as does our appreciation. Words cannot express our gratitude to our communities near and far for banding together and expressing their support and ultimately their love. For this we will be forever grateful. From the bottom of our hearts, we all thank you.
"We would also like to express our appreciation to the Renton and Seattle Police Departments as they work tirelessly to provide all of us the truth around what exactly happened to our beloved Ingrid. They have been there for our family providing answers, support, and compassion – even feeding the girls cats when we needed."
The statement comes days after Ingrid's body was found dismembered in a recycling bin and her alleged killer,
John Charlton
, was arrested and is being held under investigation of murder.
According to police, on Friday, Charlton, 37, allegedly
dismembered Lyne in her own bathtub
using a 15-inch pruning saw. The pair had allegedly been out on a
date earlier that evening
at a Seattle Mariners baseball game.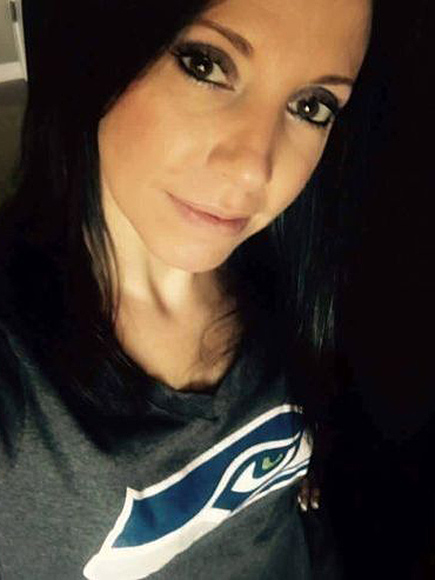 •
Want to keep up with the latest crime coverage? Click here to get breaking crime news, ongoing trial coverage and details of intriguing unsolved cases in the True Crime Newsletter.
On Tuesday, friends and family gathered for a candlelight vigil to honor Lyne.
"She was the fun one," Crissa Franceschina, a close friend of Lyne's, tells PEOPLE. "She didn't care what people thought. She was loyal – she was just a good person."
Lyne's friends have started a
GoFundMe page
to help support Lyne's three daughters.
Franceschina tells PEOPLE that Lyne's ex-husband is taking care of his daughters with the help of family members. She says the community has come together to support the family.
"He's doing okay, I think he's definitely trying to keep it together as much as he can," she says. "The community is really rallying around this family."
Charlton is being held on $2 million bail. He is schedule to make a court appearance tomorrow and has not yet retained an attorney, Dan Donohoe of the Kings county District Attorneys Office tells PEOPLE.