The father of Jorion White, the
16-year-old Louisiana girl found dead in a ditch last month
, is grief-stricken at her daughter's loss, and tells PEOPLE he always suspected something was "not right" with the suspect in her murder.
Daniel Beckley, 40, the live-in boyfriend of Jorion's mother,
was arrested and charged with second-degree murder in Jorion's death
on Tuesday. Police have not revealed a possible motive or the manner of Jorion's death.
Jorion's
parents had split up and her father had moved to Dallas, but she remained close with both parents and had looked forward to spending this summer with her father in Dallas.
"She was my baby, my heart, my everything," Jorion's father, Joe White, 44, a forklift operator and former cook who gave his daughter the nickname "NuNuskii," tells PEOPLE. "She didn't want nobody else to call her that but daddy."
The youngest of four children of Joe and Michelle White, "she was my baby girl," he says. Choked with emotion, he adds, "I'm going to miss that baby."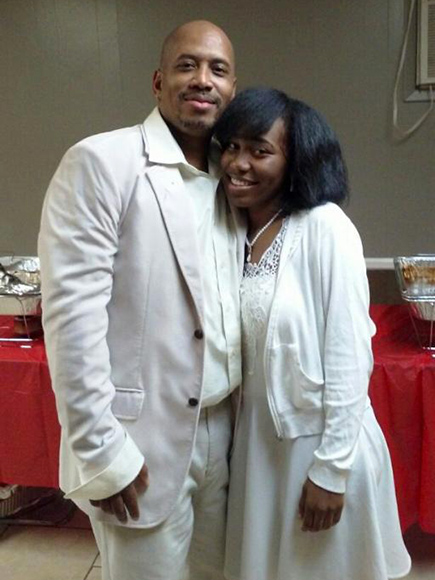 Beckley, of Kenner, who had lived with Michelle White, 38, for 10 years as her boyfriend, has also been charged with obstruction of justice. He was the last person known to be with Jorion before she vanished on the night of April 21 after preparing for bed while her mom went to work a night shift, St. Charles Parish Sheriff Greg Champagne said.
Jorion's family reported her missing the next evening. Her decomposing body was spotted by a motorist April 24 in a drainage ditch in a remote, swampy area about a half-mile from the nearest homes. Her pink curlers were still in her hair.
'I Just Sat in My Truck and Cried'
When Joe White first received the call on Friday, April 22, saying his daughter had disappeared, "I was lost for words," he says. "I just sat in my truck and I cried and I cried. I said, 'my baby's missing, I can't believe this.'"
"I never thought the worst. And I never wanted to be around anybody that was just trying to put that in my head. I always kept a positive attitude. I just said my daughter stayed out somewhere, and was scared to go home."
Joe says he told himself: "Daddy's going to be there when she gets there," and the next morning he drove the eight hours from Dallas to Kenner to uphold that promise.
He falters trying to share his reaction upon learning that Jorion was dead. After a long pause, he says quietly, "That was a serious blow."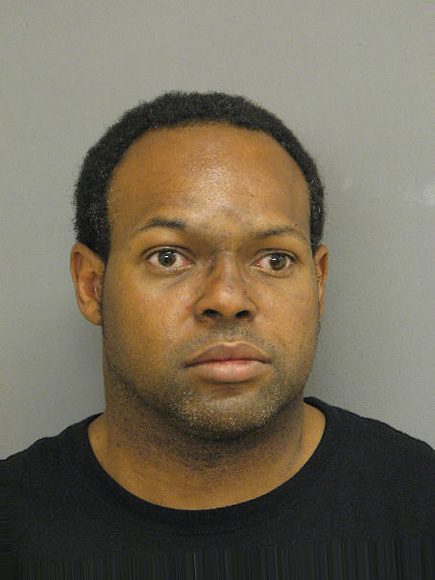 St. Charles Parish Sheriff's Office
Beckley a Suspect 'From the Very Beginning'
The sheriff said family members were suspicious of Beckley "from the very beginning," although in an interview prior to the body being found, Beckley denied any involvement. He is being held in jail on a $1 million bond and is scheduled for formal arraignment on June 1.
Joe White, too, was reluctant to speculate. But he recalled uncomfortable verbal confrontations over the years with Michelle White's boyfriend. He also remembers overhearing that Beckley once had gotten physical with one of Michelle's sons. "I can't put my finger on it: He is not right," he remembers telling Jorion's mom about Beckley. He says she became defensive.
On phone calls and visits, Joe White says he found Beckley was becoming a barrier. "It was like [Michelle] had to go through him in order for me to get my daughter," he says. "I didn't feel nothing was right in the household."
He took the matter up with Jorion. "I asked my daughter, was anything going on with her? She said no," he says. But his suspicions were so strong that in 2012, he asked his daughter to come live with him in Texas. She said yes, but then changed her mind.
•
Want to keep up with the latest crime coverage? Click here to get breaking crime news, ongoing trial coverage and details of intriguing unsolved cases in the True Crime Newsletter.
'Daddy is So Proud of You'
When father and daughter did talk or spend time together, however, he still felt that paternal warmth and closeness, as when Jorion, a high school junior, shared with him her academic struggles last year. "You want a career, you don't want a job," he stressed to her. She aspired to be a nurse.
"Don't feel shame or shy," he encouraged her. "You got to sit up there and ask the teacher for help. You want me to come there and tell the teacher for you?" he asked. "She would laugh and say, 'No, dad.'"
And when Jorion successfully turned things around, she shared the good news. "She was starting to just really open up and not be that quiet or worrying about somebody teasing her," he says.
He remembers telling her, "Daddy is so proud of you, I knew you could do it."
"You make me blush," she replied, he remembers.
"That's my NuNuskii," he said.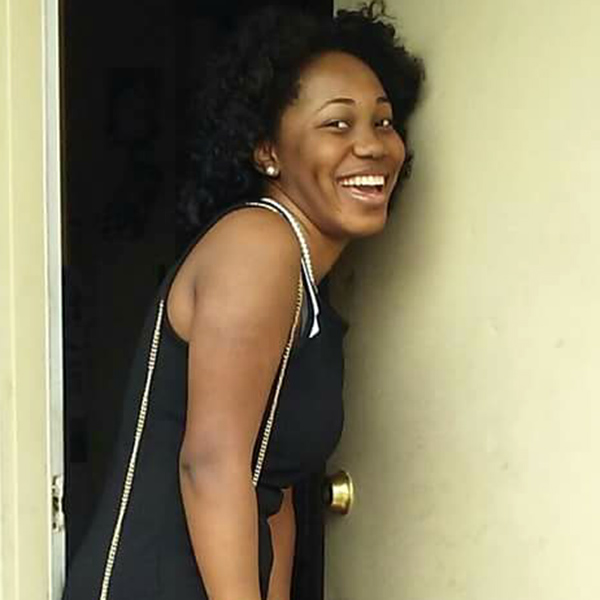 Plans for the Summer
Formerly a cook on an offshore oil rig who spent weeks away from home, Joe White now has a job where he's home every night. That schedule figured into the summer plans he had to spend time with Jorion, who especially enjoyed shopping in Dallas with her cousin. "I had to start putting money on the side," he says, ticking off activities such as water parks, theme parks and movies. "I was just thinking, I can't wait for the summer to get my baby."
Now, it's the memory of her room-brightening smile that sustains him.
"She loved me telling her stories about how when she was a baby, she cried going to school, and me being a softy, I'd cry with her. 'Daddy's not going to let you go, you don't have to go to school then.' Mommy would just look at me, 'You are a softy for her.' She loved that, loved hearing those stories. No matter how many times I told it to her, it was new to her."
"I'm going to miss my other kids saying 'Daddy, Jorion is your favorite,' saying that jokingly to me, and with humor, 'cause I spoil them all. I just look at it as, she's the baby girl. And I'm going to miss my older kids trying to get something from me, and if they can't get it, they'll get Jorion to get it."
"I'm going to miss that," he says. "I'm just going to miss when she's around."