Martin Scorsese
,
Robert De Niro
and
Jodie Foster
are reuniting at the Tribeca Film Festival on April 21 to celebrate the 40th anniversary of
Taxi Driver
, a film that cemented their place as Hollywood's most promising young talents of the late-1970s' Golden Age of cinema.
Nominated for four Oscars, including Best Picture and Best Actor and Best Supporting Actress for De Niro and Foster, respectively,
Taxi Driver
was an immediate hit with critics and at the box office, earning rave reviews and pulling in $28.8 million domestically ($117.9 million today).
But bringing Paul Schrader's dark, brooding and semi-autobiographical script to life was no easy task. Fighting budget restrictions, real-life street gangs and later, an MPAA board hell-bent on giving the film an X-rating,
Taxi Driver
faced adversity at every level of production.
Here are five fun facts we learned about the film from
The Hollywood Reporter
's oral history of its genesis – an ambitious undertaking that produced a vaunted classic that Pauline Kael would hail as "one of the few truly modern horror films."
1. Jodie Foster hated her outfits.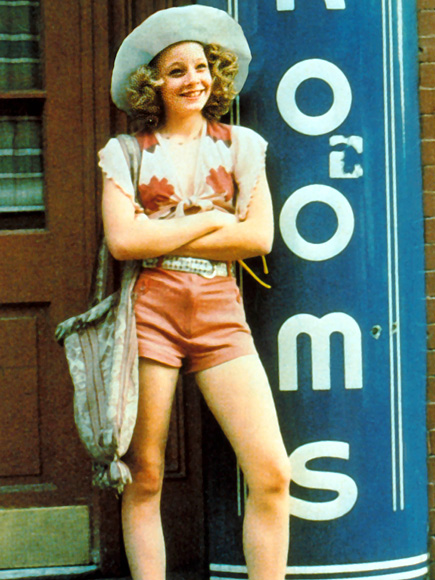 Moviestore / REX / Shutterstock
Foster was just 12 years old when she was cast as a runaway-turned-prostitute named Iris. In order to protect the young actress from some of the more sexually explicit dialogue, Foster's sister, Connie, who was over 18, was used as a stand-in. But Foster was more bothered by her costume than the dialogue.
"At the fitting, I was sniffing back tears because I had to wear those dumb shorts, platform shoes and halter tops," she said. "It was everything I hated. I was a tomboy who wore knee socks. But I got over it," she told
The Hollywood Reporter
.
2. They had to hire a gang to protect the cast.
New York City was a much different place in 1975. Crime rates were at an all-time high and the city itself was on the verge of bankruptcy. In some neighborhoods, street gangs could offer more protection than the police.
"We had to hire a gang to protect us from other gangs," producer Michael Phillips explained to the magazine. "It was very arduous. It was a tight schedule, we were over from the beginning, and there was lot of pressure from the studio."
3. The infamous 'You talkin' to me' line was improvised.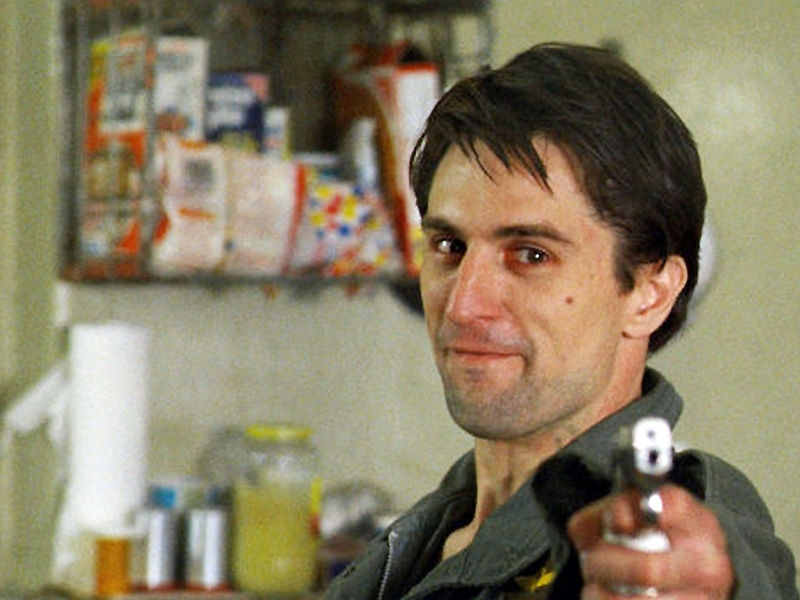 Moviestore / REX / Shutterstock
Not only was the film's most famous line improvised, it almost never made it on camera. Scorsese was consistently behind schedule, and on the day they filmed the scene in which De Niro's Travis Bickle talks to himself in the mirror, producers were urging the director to hurry up.
There was no dialogue for the scene in the script. "I figured whatever [De Niro] made up would be better than writing those kind of lines," Schrader explained to
The Hollywood Reporter
. And Scorsese had spent over an hour filming De Niro talking to himself.
"After about an hour and a half, our assistant director was pounding on the door to say we've got to get going. I opened the door and said, "Please, just give us another 15, 20 minutes. We've got something really good here."
4. Method acting can be awkward.
Part of De Niro's acting method at the time involved embodying his character on and off set. This can lead to some pretty uncomfortable situations when playing someone as antisocial as Travis Bickle.
"Robert De Niro and I had a bunch of outings, where he took me to different diners around town and walked through the script with me," Foster remembered in her interview.
"Robert was pretty socially awkward then and was pretty much in character, which was his process. I think I rolled my eyes at times because he really was awkward.
"But in those few outings, he really helped me understand improvisation and building a character in a way that was almost nonverbal."
5. Harvey Keitel's pimp character was originally African-American.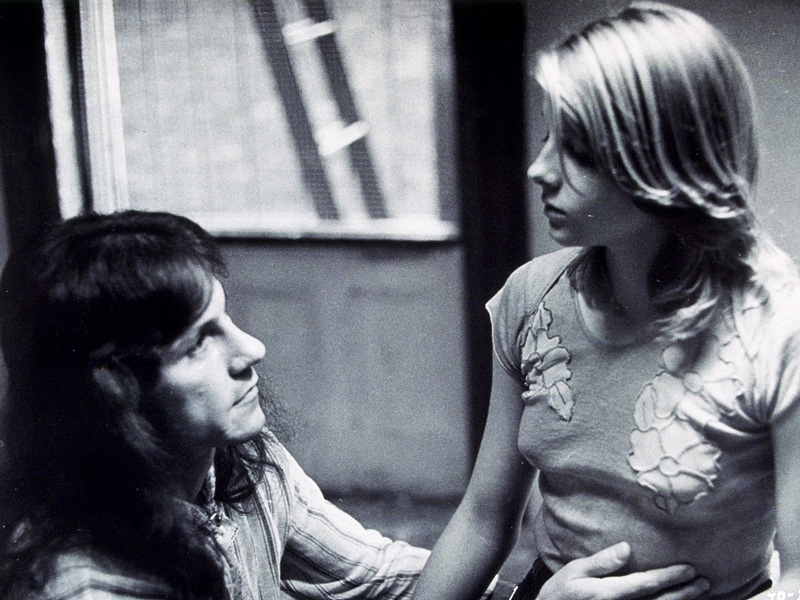 SNAP / REX / Shutterstock
"I had written the character of the pimp [that Keitel plays] as black," Schrader explained to
The Hollywood Reporter
.
"We were told by Columbia we had to change it to a white guy because the lawyers were concerned, 'If we do this and Travis kills all those black people at the end, then we're going to have a riot. And we're going to be liable for this.' "