A former priest who has been indicted for allegedly murdering a Texas beauty queen more than 50 years ago pleaded not guilty at his arraignment Monday, PEOPLE confirms.
John Feit, 83, of Scottsdale, Arizona, faces a first-degree murder charge in the death of Irene Garza, who was 25 when she was found dead in a canal in McAllen, Texas, in 1960, five days after Feit heard her confession at a local church.
Feit's bail was set at $1 million.
On March 9, Feit was
extradited from Arizona to Texas,
where he was booked at the Hidalgo County jail.
He was indicted Feb. 10 in Hidalgo Court for
allegedly murdering Garza,
a second grade teacher and former homecoming queen who was named Miss All South Texas Sweetheart in 1958.
New evidence in the decades-old case led authorities to arrest Feit last month in Scottsdale, according to Hidalgo County District Attorney Ricardo Rodriguez, who declined to discuss details.
"We are confident that after a jury hears all of the facts and evidence, we will get past the threshold of beyond a reasonable doubt," he said.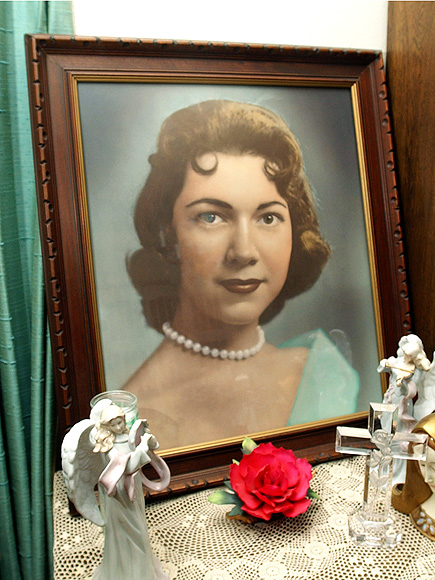 Delcia Lopez / The San Antonio Express-News / AP
Want to keep up with the latest crime coverage? Click here to get breaking crime news, ongoing trial coverage and details of intriguing unsolved cases in the True Crime Newsletter.
According to authorities, Feit was the last person to see Garza alive after he heard her confession at the Sacred Heart Catholic Church on April 16, 1960, the night before Easter.
After she was found dead five days later, an autopsy showed she had been raped while she was unconscious and died from suffocation.
Authorities at the time questioned Feit after they found items belonging to the church, including a candelabra, near her body. They also found a Kodak slide photo viewer that authorities said belonged to him.
Feit has vehemently denied the charges. He allegedly told investigators that Garza left the rectory after he heard her confession, and that he saw her last when she was standing outside the church.
"This whole thing makes no sense to me, because the crime in question took place in 1960," Feit told the judge on Feb. 10.
Authorities questioned Feit again in 2003. A grand jury heard the case in 2004 but did not to indict him.
Attempts to reach Feit's attorney were unsuccessful.