It's our "old familiar friend,"
Candace Cameron Bure
!
The highly-anticipated spin-off
Fuller House
began streaming Friday on Netflix, and one lucky family got to watch with an extra special guest: D.J. Tanner herself!
"I mean, when D.J. Tanner walks through your front door, it's just mind-blowing," one of the superfans said. "This whole experience was amazing."
Cameron Bure sat down with the family and hung out with the fans as they watched the long-awaited spin-off – and the family was so excited they could hardly contain themselves when Cameron Bure used their bathroom.
The surprise visit was shown on Friday's episode of
The View
, with the family sitting in the studio audience.
The episode was packed with all-things
Fuller House
. Cameron Bure gushed about the spin-off finally streaming.
"I'm coining a new phrase, Netflix and thrill," she said. "I'm so excited that this day has finally arrived.
Fuller House
premiered today! I grew up with the cast of
Full House
and we are truly a family."
Jodie Sweetin
and
Andrea Barber
appeared on the show.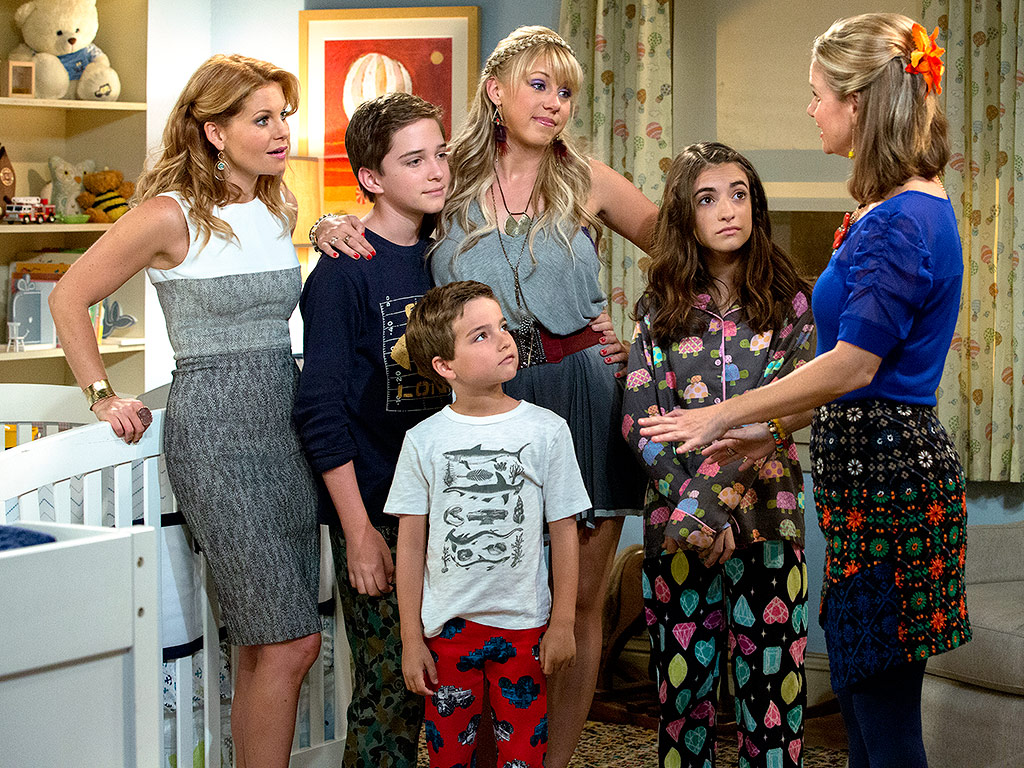 "It was an incredible experience for us. We've remained really close all of these years," Sweeting said. "To come back and do an entirely new show that is so loved … was a gift. A huge gift for us that really I think was powered by the fans."
The
Full House
veterans weren't the only once to grace the show. The
new generation
, Michael Campion, who plays Jackson Fuller on the spin-off, Elias Harger (Max Fuller) and Soni Bringas (Ramona Gibbler), also appeared.
Bringas gushed about playing Kimmy's daughter, "I just kind of loved watching her on set and trying to pick up on some of her personality traits," she said.
Campion, who plays D.J.'s oldest son, said he has his first kiss on camera.
"Welcome to the club," Sweetin said.
The View
airs weekdays (11 a.m. ET) on ABC.