Leave it to
Dave Coulier
to write a children's book about a family of boogers. And leave it to his
Fuller House
castmates to join him for the shenanigans!
"It's a musical storybook and it all takes place in Nosa Scotia," Coulier tells PEOPLE exclusively of
The Adventures of Jimmy Bugar
, out Friday. The story follows 10-year-old Jimmy, who wants to go into showbiz, and his mom, who works at a restaurant called Little Sneezers.
"I've had a career that's deeply rooted in family programming," says the actor and stand-up comedian, 56. "I've worked with a lot of kids and cracked them up. I'm the funny uncle with my nieces and nephews. I just love making kids laugh."
"The songs are embedded in the book so you can sing along when you read it. It's some really great music. I didn't want to write kiddie songs for kids, it's jazz and blues and music kids aren't exposed to. A lot of different flavors."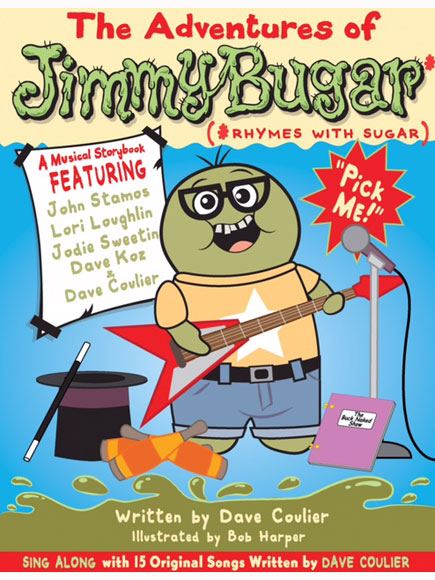 As for the storyline, Coulier explains that he and lifelong friend Mark Cendrowski, an amateur cartoonist and director of
The Big Bang Theory
(who also directed the first two episodes of
Fuller House
), were kidding around with a doodled photo of a nose and its little tenant, Jimmy. "It made me laugh so hard, I said, someday, I have to do a really funny children's book with this," says Coulier
Naturally, the star recruited his friends and
Full
and
Fuller House
costars (a.k.a. the cast that does everything together) to voice the characters and sing on the book. John Stamos, Lori Loughlin and Jodie Sweetin all appear.
"
Lori Loughlin
plays Jimmy's mother. Her nickname is Sugar Bugar because she's so sweet," notes Coulier.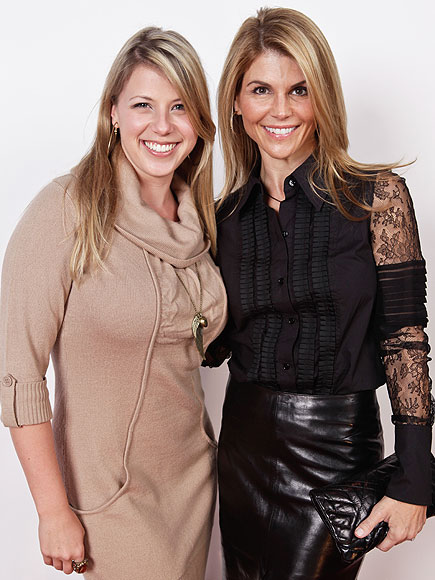 "It was so much fun. I'd never done voiceover and I don't really sing, but Dave said, come and do this for me, I know you can do it," Loughlin tells PEOPLE.
"It's such a clever, fun cartoon," she adds. "Dave is so creative. I was sitting in the studio with him and I said, 'Oh, who wrote the music?' And he said, 'I did.' I've been friends with this guy for 30 years and I was like,
You
wrote all this music?' He's so talented, I was kind of blown away. He wrote the entire cartoon, created all the characters, wrote the music, and he does so many voices."
But the guest spots don't stop there. Coulier's
costars and close friends
John Stamos
and
Jodie Sweetin
voice characters and sing on the book as well.
Says Sweetin, "I'm playing Emily Snotasake, she's a really fun character, kind of the pretty girl in Nose-a-Scotia. I got to sing, which was really fun, and I think kids are going to enjoy it. The interactive piece of it, with the music, will be great.
Sweetin, a lifelong singer, adds that she's excited to share her lesser-known talent after shaking off some stage fright, and her
Fuller House
family has come through with fun gigs.
WATCH: How Was the Full House Set Recreated for the Netflix Comeback Series?
"I sang live for the first time at a charity event for a friend and John Stamos played guitar and I was like, all right, maybe this isn't as terrifying as I thought. Maybe this is just more fun."
The Adventures of Jimmy Bugar
is available as a digital download from
Amazon
,
Google Play
and
iTunes
.