Fuller House season 1 just premiered
on Netflix Friday, but
the cast
has already been thinking about a potential second season.
"We're all very hopeful and crossing our fingers that we get to do it again,"
Andrea Barber told PEOPLE
in December. "It was so much fun doing the first 13 that I don't feel finished. I definitely want to do more."
"If I was the guy in charge I'd say yeah, I think there's a gigantic
Full House
fan base that will just devour these," added
Dave Coulier, who appears in three episodes
of season 1. "Only time will tell and the audience is the one who really is the barometer of this. It's pretty much hope and wait."
Executive producer and regular guest star
John Stamos
has potential plans to expand upon the
Jackson, Max and Ramona
characters. "Next season, if we get one, I want to develop the kids more on the show. Have them carry a little more story, a little more emotional stuff."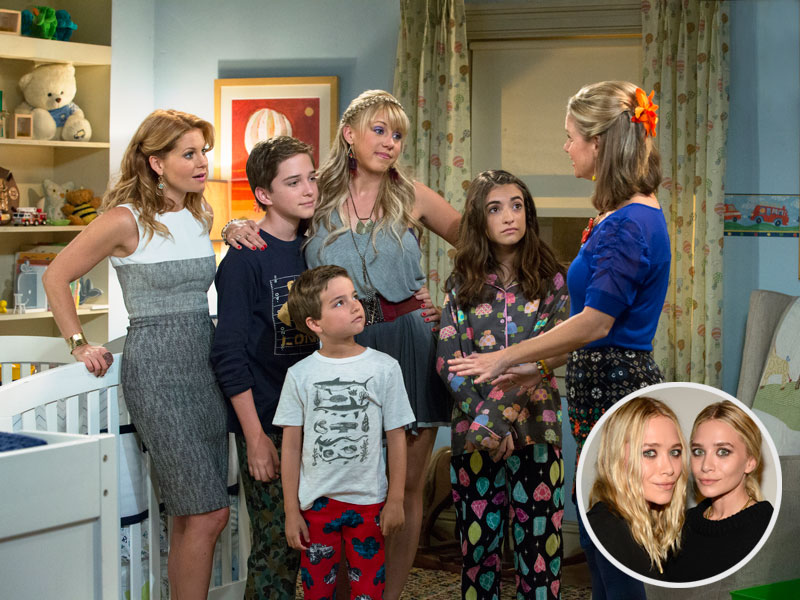 Michael Yarish / Netflix; Inset: Getty
As for those other former kid stars,
Mary-Kate
and
Ashley Olsen
, no one seems to be counting out a potential return.
"Mary-Kate said, 'It would have to be me [playing Michelle], because Ash doesn't want to do it. But the timing is so bad for us," executive producer Bob Boyett previously told PEOPLE of
the fashion designers' reasoning
for not appearing on the show. (The Olsens did not return PEOPLE's requests for comment.)
Attention, Full House Fans: Kimmy Gibbler Is Married!
Still, "they sent their support," added Boyett. So would they appear in a second season? "Maybe. I mean, I still love them and stay close to them and am very friendly with them. And they've never closed the door to anything."
Show creator and fellow EP Jeff Franklin is even more optimistic about the show's chances to do more. "I expect us to get a season 2," he told PEOPLE late last year.
"I'm hoping that if we get to do more, maybe the Olsen twins will come and visit. I was honestly disappointed that they didn't come and play with us for at least an episode. But the door is still open and everybody is still friends and I hope that someday they'll decide that it seems like fun to come back and visit us. I'm hoping that will happen. They were missed."