It's been more than 20 years since
Full House
went off the air and fans have clamored for a reunion ever since. On Friday, the spinoff
Fuller House
finally hits Netflix.
No pressure, right?
"I've been pining over this every day for the past two months, going, what are people expecting? I've been stressing out about it,"
producer
and guest star
John Stamos
, who spearheaded the new series with show creator Jeff Franklin, told PEOPLE in December.
"But I just have to deal with what I think is true to the legacy and the heart of the show, and that's what we did." For more of what he thinks of the resulting series – and the thoughts of the rest of the cast – read on!
John Stamos
"We didn't reinvent anything. It feels like the old show! It's the same themes and emotion. I hope people like it. I think, as beautiful as the evolution of television has been, especially in the last five to ten years, people do crave the old feeling as well."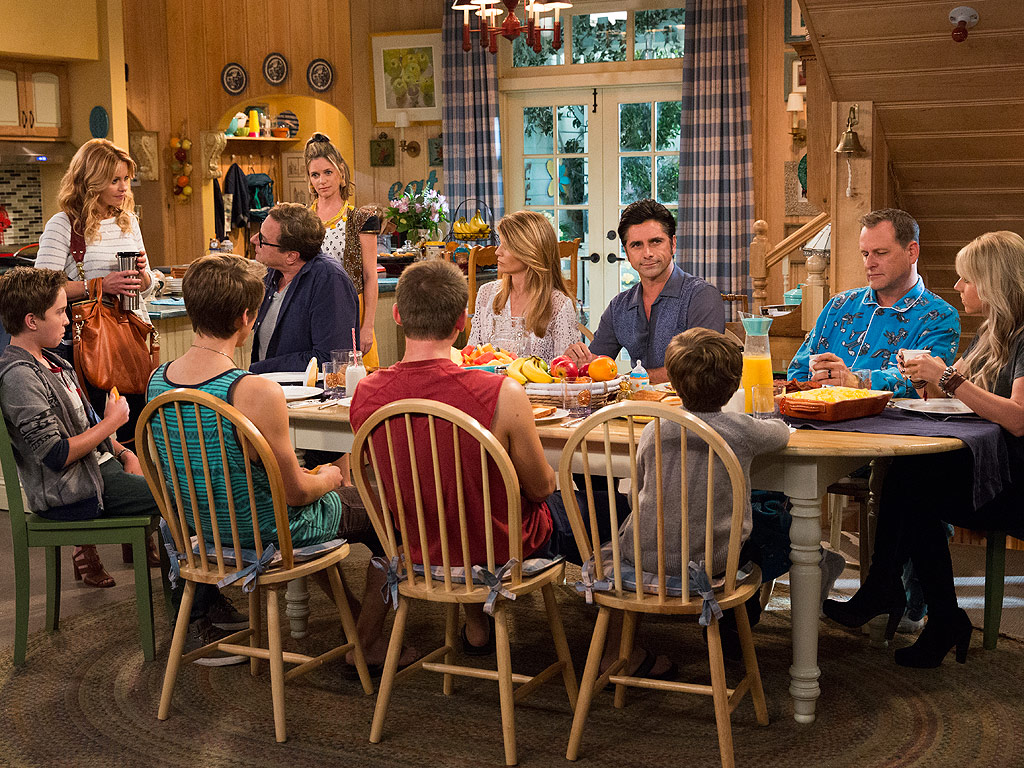 As for D.J. (
Candace Cameron Bure
) carrying the show this time around, along with Stephanie (
Jodie Sweetin
) and Kimmy (
Andrea Barber
), "Candace is just a rock. She holds the show down," said Stamos. "At first, I was worried that we, the seniors, as I've started calling us, weren't in it enough. But the show really does hold itself. I'm in four episodes, Lori [Loughlin], Bob [Saget] and Dave [Coulier] are sprinkled throughout. And next season, if we get one, I want to develop
the kids
more on the show."
Candace Cameron Bure
"I'm so happy with it – it exceeded my expectations. I think every episode just got better and better and funnier and the more the writers got to know us and our personalities and they really played towards our strengths," Cameron Bure told PEOPLE late last year. "They pushed us every single week to do even sillier and more outrageous things and it was a blast and I think the episodes came out really great. Even though we already had that instant camaraderie between the three of us women, you still just never know how it's gonna go, and I was so pleased with the whole season."
Jodie Sweetin
"It looks awesome. I think people are going to love what they're getting from the new show … it sits independently from
Full House
. And the people that are huge fans of
Full House
will find that sort of familiar thing with the characters that they loved before,"
Sweetin
told PEOPLE in December.
RELATED VIDEO: Jodie Sweetin's Daughters Review Fuller House
And when it comes to the cast owning who they are, "It's a family sitcom. It's a show that is going to pull at your heartstrings and it is going to have that family vibe too it. We don't take ourselves too seriously. We're not trying to be something that we're not. But I think at the same time we bring a real modern feel to it and don't try to recreate the 80s family sitcom."
Andrea Barber
As the reinstated Kimmy Gibbler told PEOPLE this winter, "When we started the season, it was a whirlwind, especially when we had the whole legacy cast back for that pilot episode. But that momentum really stayed with us for the other 12 episodes."
RELATED VIDEO: Kimmy Gibbler Is Married!
"They kept throwing dance numbers at us and stunts and it just kept getting bigger and bigger, culminating with the finale of season 1. I loved it, I think it's fresh. I think people really want to get back to that good, fun, clean comedy with a little modern twist. Something you can watch with your kids but definitely will appeal to the adults. It's not just a repeat of the same
Full House
we saw 30 years ago. It's a fresh show but it has that nostalgia factor that those of us in our 30s can really appreciate and see how these characters grew up.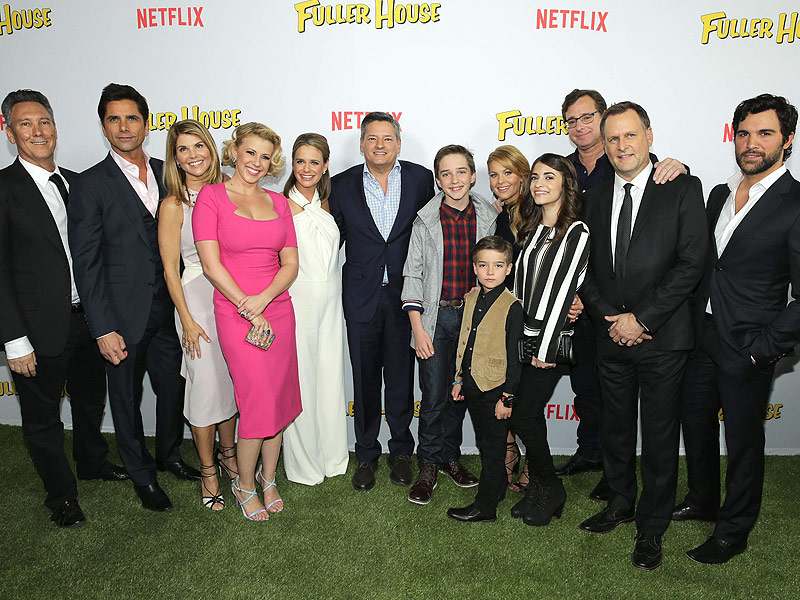 Eric Charbonneau / Invision for Netflix / AP
Bob Saget
"I think the first episode is going to make a lot of people happy. It's hilarious, and pretty much everyone is there,"
Saget
told PEOPLE in December. "And I think it's a well-devised story. I think they came up with a really good premise for the series and it just made me happy all around, from the moment I walked into the set."
"
In the trailer
that they released, people got very excited to see, damn, they rebuilt the kitchen. Wow, that's the living room, are you kidding me? As a joke, I was telling people, 'That's the whole show. None of us are in it, it's the house. They just filled different angles of the bedrooms. But you see every room.' "
And when it comes to the saccharine factor on the family show, Saget says viewers "should not be drinking a drink with sugar in it when they're watching it because it's plenty. You know, just clear water. Beverages should not be sweetened. There's plenty of sweetness up there."
Dave Coulier
Like Stamos,
Coulier
is singing the praises of the spinoff's leading ladies. "I think the show is funnier and I attribute that to Jodie, Andrea and Candace. This is my own theory: Maybe because they're moms now, I think they have more reckless abandon to their comedy. They're not afraid to do physical comedy. And man, I saw them do some great physical comedy on
Fuller House
. I was really impressed."
Regarding the show as a whole, he added, "I liken it to
Full House
2.0. It's like a totally updated operating system which catches us all at this point in time. I think fans are going to love what they see."
Lori Loughlin
As far as
Aunt Becky
is concerned,
Fuller House
is more of a good thing. "What I think is really awesome about
Fuller House
is that all those
Full House
fans, if you download
Fuller House
on Netflix, you are going to get
Full House
," she told PEOPLE. "I don't think the fans are going to be disappointed at all. It's going to fulfill that
Full House
need and love and I think it's just going to be a continuation of where we left off, plus 20-some years later."